Podcast: Play in new window | Download ()
If you're looking for previous episodes, click here.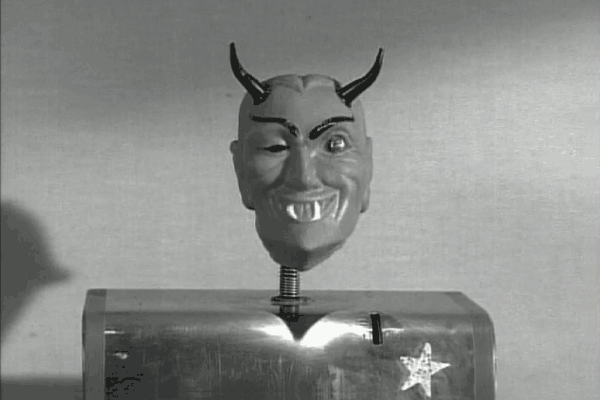 Hinky Dinky Time on WFMU's Give the Drummer Radio, episode 52: Friday, May 9, 2014 at noon, Eastern Time.
Virtual bobbleheads for the first 5,000 fans under the age of twelve through the turnstiles.
Click here for everything you need to know about accessing the audio.
Access the accuplaylist and comments for this episode at
http://wfmu.org/playlists/hd/20140509
The archived audio and podcast is available now.
| Artist: | Title: | Album: |
| --- | --- | --- |
| Uncle Michael | Hinky Dinky Time Open | |
| Esquivel | Aurora | See It in Sound |
| Carpenters | Your Wonderful Parade | b-side to Ticket to Ride |
| Brute Force | In Jim's Garage | I, Brute Force: Confections of Love |
| Austin Roberts | Rocky | b/w You Got The Power |
| Buffalo Tom | Impossible | Buffalo Tom |
| Anton Karas | The Third Man – Main Theme | b/w The Cafe Mozart Waltz |
| Free Fall | Meriola Blues | Power & Volume |
| Music behind DJ: James Last | Aquarius | Hair |
| Quincy Jones feat. Bill Cosby | Hikky-Burr | Smackwater Jack |
| Van Dyke Parks | Laurel Canyon Blvd. #2 | Song Cycle |
| 801 | T.N.K. (Tomorrow Never Knows) | Live |
| Fifty Foot Hose | Cauldron | Cauldron |
| Bombino | Zigzan | Nomad |
| Music behind DJ: Quincy Jones and Bill Cosby | Hikky-Burr (Kincaid Kinfolk) | Original Jam Sessions 1969 |
| Billie Holiday | Time on My Hands | b/w I'm Pulling Through |
| June Christy | It Never Entered My Mind | The Intimate Miss Christy |
| Diana Trask | Comes Love | Comes Love |
| Shirley Bassey | Strange How Love Can Be | The Dynamic Shirley Bassey (EP) |
| Brenda Lee | No One | b-side to Too Many Rivers |
| Dayna Kurtz | Don't Fuck Around with Love | Secret Canon Vol. 1 |
| Timi Yuro | Smile | b/w She Really Loves You |
| Music behind DJ: The Temptations | Papa Was A Rollin' Stone (edit) | Psychedelic Shack & All Directions |
| Frank Sinatra | Elizabeth | Watertown |
| Johnny Hartman | I'll Remember April | Songs From The Heart |
| Manu Dibango | Hibiscus | Soul Makossa |
| Kim Wilde | Boys | b-side to Water On Glass |
| Meat Puppets | Flight of the Fire Weasel | Monsters |
| Music behind DJ: Martin Denny | Stardust | The Enchanted Sea |
| Roberta Flack | Business Goes On As Usual | Chapter Two |
| The Dells | I Miss You | b/w Don't Make Me A Storyteller |
| Curtis Mayfield | Do Do Wap Is Strong in Here | Short Eyes – The Original Picture Soundtrack |
| Eddie Kendricks | Eddie's Love | b-side to Let Me Run Into Your Lonely Heart |
| Fleetwood Mac | Big Love | The Dance |
| Jo Stafford & Frankie Laine | (Tonight We're) Settin' the Woods On Fire | b/w Piece A-Puddin´ |
| Speedy West | Wild And Woolly West | Guitar Spectacular |
| Music behind DJ: Neil Hefti | Tomatoes | The Odd Couple – OST |
| Lale Anderson | Ein Schiff Wird Kommen | b/w Manchmal träum ich vom Kornfeld |
| Sylvie Vartan | Solitude (Substitute) | b/w Tu Me Plais |
| Hep Stars | I Natt Jag Drömde | Hep Stars Bästa |
| Les Lutins | Laissez-Nous Vivre | b/w Dany |
| Brigit Bardot | Tu Veux Ou Tu Veux Pas | (Nem Vem Que Nao Tem) Tu Veux Ou Tu Veux Pas (EP) |
| France Gall | Le Coeur Qui Jazze | b-side to Poupee De Cire Poupee De Son |
| Os Mutantes | Tempo No Tempo | Os Mutantes |
| Music behind DJ: unk. | Pisco Sour | unk. |
| Stray | Gambler | Mudanzas |
| Leonard Nimoy | The Difference Between Us | The Two Sides of Leonard Nimoy |
| Eddy Arnold | If You Were Mine Mary | My World |
| MC5 | Sister Anne | High Time |
| Nino Tempo & 5th Ave Sax | Sister James | b/w Clair De Lune (In Jazz) |
| Swift Jewel Cowboys | When I Put On My Long White Robe | prev. unr. |
| Music behind DJ: Chuck Berry | Gutar Boogie | Sweet Little Sixteen (EP) |
| Randy Newman | Maybe I'm Doing It Wrong | Live |
| Eddie Holland | Leaving Here | b/w Brenda |
| Marvin Gaye | The End Of Our Road | b/w Me And My Lonely Room |
| Chain | I'm Gonna Miss You, Babe | Hey Baby |
| The Peppermint Trolley Company | The Last Thing On My Mind | b/w Memphis City Letter |
| Music behind DJ: Fleetwood Mac | Albatross | |