Podcast: Play in new window | Download (Duration: 2:58:17 — 244.8MB)
If you're looking for previous episodes, click here.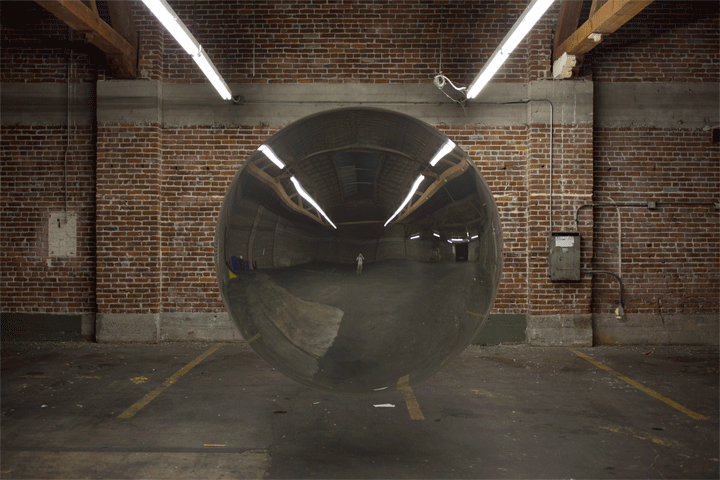 Hinky Dinky Time on WFMU's Give the Drummer Radio, episode 53: Friday, May 16, 2014 at noon, Eastern Time.
Hey, you can't park there!
Click here for everything you need to know about accessing the audio.
Access the accuplaylist and comments for this episode at
http://wfmu.org/playlists/hd/20140516
The archived audio and podcast is available now.
| | | |
| --- | --- | --- |
| Uncle Michael | Hinky Dinky Time Open | |
| Sweet Violet Boys | Hinky Dinky Parley Vous | b/w Sweet Violets #3 |
| The Free Design | Can You Tell Me How to Get to Sesame Street? | Sing for Very Important People |
| Silverhead | Hello New York | 16 and Savaged |
| Hello | New York Groove | b/w Little Miss Mystery |
| Graham Parker | Not If It Pleases Me | Howlin' Wind |
| Clifford T. Ward | Thinking Of Something To Do | b-side to Wherewithal |
| Billie Dearborn | Friday's Child | b/w I'd Love To Be Loved |
| Music behind DJ: The Temptations | Papa Was A Rollin' Stone (edit) | Psychedelic Shack & All Directions |
| Nick Lowe | Cracking Up | b/w Basing St. |
| The Wig | Crackin' Up | b/w Bluescene |
| Sonny Smith | Good Folks Bad Folks | Fruitvale |
| The High Numbers | I'm the Face | b-side to Zoot Suit |
| The Esquires | Get On Up | b/w Listen To Me |
| Curtis Mayfield | Kung Fu | b/w Right On For The Darkness |
| Dave Frishberg | I'm Hip | The Dave Frishberg Songbook |
| Music behind DJ: The Honey Drippers | Impeach the President (edit) | Hinky Dinky Time |
| Babs, Marina & De Hippe Vogels | L.S.D. | unk. |
| The Plastic People | Hide | b/w Glad For What I've Got |
| Chad & Jeremy | Painted Dayglow Smile | The Ark |
| Jake Holmes | Leaves Never Break | A Letter to Katherine December |
| Roberto Moron Y Su Atentado Internal | Cumbia De La Selva | unk. |
| Music behind DJ: The Sandals | Theme From The Endless Summer | The Endless Summer – OST |
| Gene Autry | She's A Low Down Mama | b/w unk. |
| Joe Jackson | Rock My Warriors Rock | b-side to Who's This Lonely Fool |
| Tony Dangerfield withThe Thrills | She's Too Way Out | b-side to I've Seen Such Things |
| Tom Northcott | The Rainmaker | b/w Cities Make The Country Colder |
| Big Star | Mod Lang | prev. unr. |
| The Sutherland Brothers & Quiver | (I Don't Want to Love You But) You Got Me Anyway | b/w Rock And Roll Show |
| Coward | Swallow | Coward |
| Music behind DJ: Bud Shank | Cocoanut Grove | A Spoonful Of Jazz |
| Bee Gees | Sound of Love – Alternate Mix | Odessa (Special Edition) |
| Luv' | Trojan Horse | b/w Life Is On My Side |
| Glenn Miller & His Orchestra | Along The Santa Fe Trail | b/w unk. |
| The Mills Brothers | What's The Reason (I'm Not Pleasin' You?) | unk. |
| Orchestre Poly Rythmo de Cotonou | Sê Tché Wê Djo Mon | unk. |
| Aretha Franklin | Won't Be Long | Aretha: With The Ray Bryant Combo |
| Music behind DJ: The Free Design | Kites Are Fun (feat. Tony Mottola) | Heaven and Earth |
| The Ink Spots with Ella Fitzgerald | Into Each Life | b/w unk. |
| Merle Haggard & The Strangers | The Bottle Let Me Down | b/w The Longer You Wait |
| Laura Lee | Crumbs Off The Table | b/w You've Got To Save Me |
| Les Surfs | Reviens Vite Et Oublie | Reviens Vite Et Oublie |
| Lee Marvin | Wanderin' Star | Paint Your Wagon – OST |
| Rahsaan Roland Kirk | You Did It, You Did It | We Free Kings |
| Music behind DJ: Dave & Ansel Collins | Monkey Spanner | b/w Monkey Spanner Version 2 |
| Mickey Murray | Hit Record | b/w How Many Breaks Can One Heart Take |
| Brook Benton | Hit Record (excerpt) | Thanks To The Fool |
| Kursaal Flyers | Hit Records | b/w Brakeman |
| The Free Design | A Hit Song | Heaven and Earth |
| The Raspberries | Overnight Sensation (Hit Record) | b/w Hands On You |
| Minutemen | #1 Hit Song | Double Nickels on the Dime |
| Music behind DJ: Duane Eddy | Forty Miles Of Bad Road | b/w The Quiet Three |
| The Detroit Emeralds | Feel The Need In Me | b/w There's A Love For Me Somewhere |
| The Rubettes | Under One Roof | b/w Sign of the Times |
| The Free Design | Never Tell the World | Kites are Fun |
| The Womenfolk | The Last Thing On My Mind | b/w Meditation |
| Music behind DJ: Fleetwood Mac | Albatross | |