Podcast: Play in new window | Download (Duration: 3:02:40 — 250.8MB)
If you're looking for previous episodes, click here.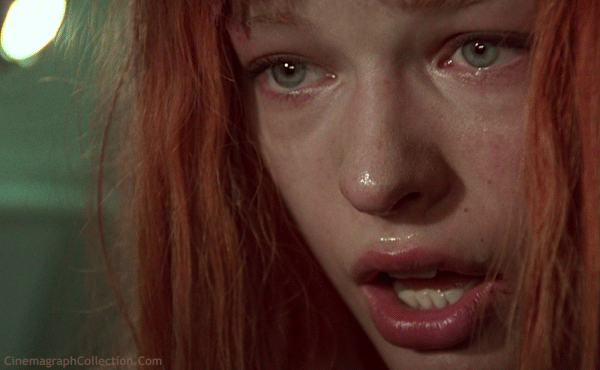 Hinky Dinky Time on WFMU's Give the Drummer Radio, episode 54: Friday, May 23, 2014 at noon, Eastern Time.
I'll give you something to cry about.
Click here for everything you need to know about accessing the audio.
Access the accuplaylist and comments for this episode at
http://wfmu.org/playlists/hd/20140523
The archived audio and podcast is available now.
| Artist: | Title: | Album: |
| --- | --- | --- |
| Uncle Michael | Hinky Dinky Time Open | |
| John Williams & the Ewoks | Yub Nub | Star Wars: Return Of The Jedi – OST |
| Hank Williams With His Drifting Cowboys | Lost Highway | b/w I've Just Told Mama Goodbye |
| The Peddlers | Girlie/P.S. I Love You | a&b sides |
| Time Zone (with John Lydon) | World Destruction | b/w World Destruction (alt.) |
| The Kinks | Where Did My Spring Go? | prev. unr. |
| Your DJ Speaks | | |
| Bessie Smith | Nobody Knows You When You're Down And Out | b/w Take It Right Back |
| Gordon Staples And The Motown Strings | Strung Out | b/w Sounds Of The Zodiac |
| George Jones | My Tears Are Overdue | b-side to Your Heart Turned Left (And I Was On The Right) |
| The Guess Who | Proper Stranger | American Woman |
| Squeeze | Goodbye Girl | Cool for Cats |
| Elvis Presley | Kentucky Rain | b/w My Little Friend |
| Your DJ Speaks | | |
| Michael Jackson | Ben (Acapella) | Motown Acapellas |
| Deodato | Peter Gunn | Very Together |
| Boston | Foreplay/Long Time | Boston |
| Lord Sitar | I Can See For Miles | Lord Sitar |
| The Undisputed Truth | Smiling Faces Somtimes (Acapella) | Motown Acapellas |
| Your DJ Speaks | | |
| Sherrif & The Ravels | Shombalor | b/w The Ravels |
| Johnny Cash | Rosanna's Going Wild | b/w Roll Call |
| The Main Ingredient | Just Don't Want to Be Lonely | b/w Goodbye My Love |
| Dave dee Dozy Beaky Mick & Tich | Shame | b-side to Save Me |
| Butthole Surfers | The Shame Of Life | Weird Revolution |
| Dicky Doo & The Don'ts | Nee Nee Na Na Na Na Nu Nu | b/w Flip Top Box |
| Paul McCartney & Wings | Jet | b/w Mamunia |
| Your DJ Speaks | | |
| Justin Hayward & John Lodge | Remember Me, My Friend | Blue Jays |
| James Govan | Jambolyia | b-side to Wanted: Lover (No Experience Necessary) |
| Perrey and Kingsley | Barnyard In Orbit | In Sound from Way Out |
| Los Orientales | Bailando en la Campiña | Split Single: b/w Tito Chicoma – Mosaico: Tres-En-1 |
| Orchestra Baobab | Coumba | Ken Dou Werente |
| James Brown | Hell | Hell |
| Your DJ Speaks | | |
| Grimms | The Prophet | Rockin' Duck |
| Jimmy Dickinson & The Cramps | Red Headed Woman | Rockabilly Psychosis And The Garage Disease |
| Ike Turner & His Orchestra | Cubano Jump | b-side to Loosely |
| Moby Grape | 8:05 | Moby Grape |
| Alex Chilton | All We Ever Got From Them Was Pain | prev. unr. |
| Kenny | The Bump | b/w Forget The Janes, The Jeans And The Might Have Beens |
| Your DJ Speaks | | |
| Tony Joe White | Scratch My Back | b/w Old Man Willis |
| The Monkees | For Pete's Sake (Master Backing Track) | Headquarters Sessions |
| Spanky & Our Gang | Sunday Mornin' | b/w Echoes |
| Etta James | Something's Got A Hold On Me | b/w Waiting For Charlie To Come Home |
| Graham Parker | Between You and Me | Howlin' Wind |
| Johnny Thunder | I'm Alive | b/w Verbal Expressions Of T.V. |
| Your DJ Speaks | | |
| Magic Sam | 21 Days in Jail | b-side to Easy Baby |
| The Who | My Generation (Previously Unissued Instrumental Version) | prev. unr. |
| Four Tunes | I Understand Just How You Feel | b/w Sugar Lump |
| Glen Campbell | The Last Thing On My Mind | Glen Travis Campbell |
| Music behind DJ: Fleetwood Mac | Albatross | |