Podcast: Play in new window | Download (Duration: 3:06:27 — 256.0MB)
If you're looking for previous episodes, click here.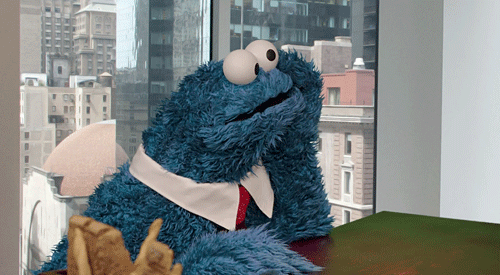 Hinky Dinky Time on WFMU's Give the Drummer Radio, episode 55: Friday, May 30, 2014 at noon, Eastern Time.
Patience, if you please.
Click here for everything you need to know about accessing the audio.
Access the accuplaylist and comments for this episode at
http://wfmu.org/playlists/hd/20140530
The archived audio and podcast is available now.
| Artist: | Title: | Album: |
| --- | --- | --- |
| Uncle Michael | Hinky Dinky Time Open | |
| Paul & Linda McCartney | Eat At Home | Ram |
| Lambert, Hendricks & Ross with The Ike Isaacs Trio | The New A B C | High Flying |
| Liz Phair | 6'1 | Exile in Guyville |
| Iggy Pop | Five Foot One | New Values |
| The Paley Brothers | Down The Line | The Paley Brothers |
| J.B. Lenoir | Let's Roll Pt. 1 | b/w People Are meddling |
| Tetos Demitriades with Nathaniel Shilkret's Orchestra | Xinki Ntinki Hapae Boy | b/w Niktai Posi Ponoun |
| Your DJ Speaks | | |
| Claude Gray | How Fast Them Trucks Can Go | b/w Next Time You See Me |
| YES | We Have Heaven | Fragile |
| Sheb Wooley | Blue Guitar | b/w Natchez Landing |
| Stackridge | Fundamentally Yours | The Man In The Bowler Hat |
| Geordie | We're Alright Now | b-side to She's A Teaser |
| Bob & Ray | Lucky Phone Call-TerraHaute Ind | Classic Bob & Ray: Volume 3 |
| Your DJ Speaks | | |
| Michael Fennelly | Peace By Peace | prev. unr. |
| The Guess Who | Guns Guns Guns | Rockin' |
| The Buoys | Give Up Your Guns | b/w The Prince Of Thieves |
| Delta Rhythm Boys | I'll Never Get Out Of This World Alive | b-side to I'm Used To You |
| Dozy, Beaky, Mick & Tich | Mr. President | b/w Frisco Annie |
| Bob & Ray | Lucky Phone Call To Bagshaw Wisconsin | Classic Bob & Ray: Volume 2 |
| Your DJ Speaks | | |
| The Chelsea Football Team | Blue Is The Colour | b/w Let's All Sing Together |
| The Brothers Four | Nowhere Man | b/w If I Fell |
| Bow Wow Wow | Prince of Darkness (Sinner! Sinner! Sinner!) | b/w Orangutang |
| Gladys Knight And The Pips | Daddy Could Swear, I Declare | b/w For Once In My Life |
| Jackie Wilson and Lavern Baker | Think Twice (Version X) | prev. unr. |
| Fried Chicken | Funky DJ | b/w Juke Box |
| The Banana Splits | Two-Ton Tessie | We're The Banana Splits |
| The Meters | Handclapping Song | b/w Joog |
| Your DJ Speaks | | |
| King Crimson | Fracture | prev. unr. |
| Elton John | Madman Across The Water (Original Version) | prev. unr. |
| Your DJ Speaks | | |
| Miles Davis | On The Corner/New York Girl/Thinkin' Of One Thing And Doin' Another/Vote For Miles | prev. unr. |
| Your DJ Speaks | | |
| Cheap Trick | Oh Caroline | In Color |
| Freedy Johnston | Caroline | Unlucky |
| Phil Everly | Caroline | There's Nothing Too Good For My Baby |
| Barry Ryan | Caroline | b-side to Magical Spiel |
| Harry Nilsson | Caroline | Nilsson Sings Newman |
| Beach Boys | Caroline No | Pet Sounds |
| Colin Blunstone | Caroline Goodbye | b/w Though You Are Far Away |
| Your DJ Speaks | | |
| The Mills Brothers | Lulu's Back In Town | b/w unk. |
| Thin Lizzy | Rosalie | b/w Me and the Boys |
| Guy Lombardo & His Royal Canadians | We'll Meet Again | b/w unk. |
| Jose Feliciano | The Last Thing On My Mind | Feliciano! |
| Your DJ Speaks: Fleetwood Mac | Albatross | |