Podcast: Play in new window | Download (Duration: 3:04:48 — 253.8MB)
If you're looking for previous episodes, click here.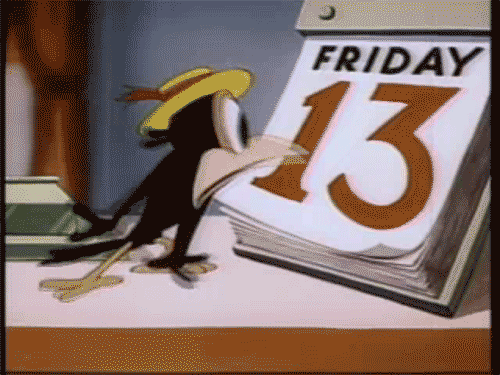 Hinky Dinky Time on WFMU's Give the Drummer Radio, episode 57: Friday, June 13, 2014 at noon, Eastern Time.
I ain't superstitious.
Click here for everything you need to know about accessing the audio.
Access the accuplaylist and comments for this episode at
http://wfmu.org/playlists/hd/20140613
The archived audio and podcast is available now.
Uncle Michael
Hinky Dinky Time Open
Howlin' Wolf
I Ain't Superstitious
b/w Just Like I Treat You
Wings
Venus and Mars/Rock Show
Venus and Mars
Up, Bustle & Out
Tinto Tintero
Mexican Dub Sessions
Brent Wilcox
Old Synapses Never Die
Executive Lullabies
Louis Armstrong
When You're Smiling
unk.
Your DJ Speaks
ABBA
S.O.S.
b/w Man In The Middle
Big Star
Watch The Sunrise (aborted)
Bobby Darin
Me & Mr. Hohner
b/w Song For A Dollar
Candi Staton
Stand by Your Man
b/w How Can I Put Out The Flame (When You Keep The Fire Burning)
Dionne Warwick
You Can Have Him
b/w Is There Another Way To Love Him
Ann Peebles
I Can't Stand The Rain
b/w I've Been There Before
Your DJ Speaks
The Strangeloves
(Roll On) Mississippi
b-side to Cara-Lin
The Incredible String Band
Way Back In The 1960s
The 5000 Spirits Or The Layers Of The Onion
The Beatles
Love You To
Revolver
The Nomads
Something's Bad
b/w Tell Her Lies
Tony Joe White
Ballad Of Hollis Brown
prev. unr.
Eddie Cochran
Three Steps To Heaven
b-side to Cut Across Shorty
Your DJ Speaks
Big Star
Watch The Sunrise
#1 Record
The El Dorados
At My Front Door
b/w What's Buggin' You Baby
The Rugbys
You, I
Hot Cargo
Syd Dale
The Hellraisers
BBC World Service 'Outlook'
Sparks
Noisy Boys
Terminal Jive
Floyd Tillman & His Favorite Playboys
G.I. Blues
b/w Each Night At Nine
Little Richard
He's Not Just A Soldier
b-side to Joy, Joy, Joy (Down In My Heart)
The Zombies
Woman
b/w Leave Me Alone
Your DJ Speaks
Eunice Davis
Get Your Enjoys
b/w Twenty Four Hours A Day
Funkadelic
Cholly (Funk Gettin Ready to Roll)
One Nation Under a Groove
Glitterhouse
Times Are Getting Hard
Color blind
Ben Folds Five
Army
The Unauthorized Biography of Reinhold Messner
Marianne Vasel & Erich Storz
The Little Train (Die Kleine Bimmelbahn)
b-side to Sunny Lake Walk
Meat Puppets
That's How It Goes
Forbidden Places
Your DJ Speaks
Elton John
Screw You
b-side to Goodbye Yellow Brick Road
Memphis Slim & Mickey Baker
Don't Doubt Me
Bluesingly Yours
Dinah Washington
This Bitter Earth
b/w I Understand
Randy Newman
Last Night I Had a Dream
b/w I Think He's Hiding
Betty Davis
Your Man My Man
Betty Davis
Alex Chilton
I Wish I Could Meet Elvis
prev. unr.
Your DJ Speaks
Arsenal 1st Team Squad
Good Old Arsenal
b/w The Boys From Highbury
Mel Tormé
Games People Play
A Time For Us
George Jones
Open Pit Mine
From The Heart
Roy Smeck's Trio
In A Shanty In Old Shanty Town
b/w While We Danced At The Mardi Gras
Os Mutantes
It Is Very Nice Pra Xuxu
Jardim Elétrico
December's Children
Backwards And Forwards
b/w Kissin Time
The Skatalites
Guns of Navarone
b/w Marcus Garvey
Your DJ Speaks
Judee Sill
The Kiss
Heart Food
Johnnie Ray
You Don't Owe Me A Thing
b-side to Look Homeward, Angel
Solomon Burke
Detroit City
b/w It's Been A Change
Lux
When I'm Gone
b/w I Don't Know
The Blue Belles
Cool Water
b/w When Johnny Comes Marching Home
Hank Locklin
The Last Thing On My Mind
b-side to The Best Part Of Loving You
Your DJ Speaks: Fleetwood Mac
Albatross