Podcast: Play in new window | Download (Duration: 3:03:01 — 251.3MB)
If you're looking for previous episodes, click here.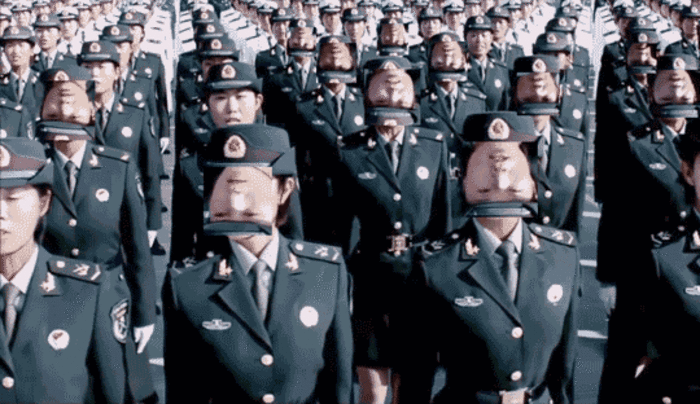 Hinky Dinky Time on WFMU's Give the Drummer Radio, episode 58: Friday, June 20, 2014 at noon, Eastern Time.
Sometimes the patterns are more obvious.
Click here for everything you need to know about accessing the audio.
Access the accuplaylist and comments for this episode at
http://wfmu.org/playlists/hd/20140620
The archived audio and podcast is available now.
| Artist: | Title: | Album: |
| --- | --- | --- |
| Uncle Michael | Hinky Dinky Time Open | |
| James Gang | Funk #49 | Rides Again |
| Randy California | Things Yet To Come | Kapt. Kopter & The (Fabulous) Twirly Birds |
| Hot Chocolate | Every 1's A Winner | Every 1's A Winner |
| Sparks | Dance Godammit | In Outer Space |
| Your DJ Speaks: | | |
| Angels | Face the Day (Album Version) | Dark Room |
| The Osmond Brothers | I've Got Loving On My Mind | Andy…and Company |
| Flip City | On The Road | Demos 1974/1975 |
| Firefall | Cinderella | Firefall |
| The Byrds | She Has a Way | Preflyte |
| Ramsey Lewis | One, Two, Three | b/w Down By The Riverside |
| Your DJ Speaks: | | |
| Bing Crosby Feat. Jimmie Grier's Orchestra | Learn To Croon | b/w unk. |
| Glen Gray & Casa Loma Orchestra | It's the Talk of the Town | b/w unk. |
| Ruth Etting | Lonesome And Sorry | b/w But I Do, You Know I Do! |
| Cliquot Club Eskimos (Harry Reser's band, v. Tom Stacks) | Avalon Town | b/w unk. |
| Gene Autry (as Jimmie Smith) | Bear Cat Mama From Hunter's Corners | b-side to She's a Low-Down Mama |
| Gene Autry with Roy Smeck | Bye Bye Boyfriend (Blackbird) | b/w Frankie & Johnny(?) |
| Johnny Mercer & Nat King Cole | Save the Bones for Henry Jones | b/w unk. |
| Your DJ Speaks: | | |
| Poet And The One Man Band (Head, Hands & Feet w/ Albert Lee) | Good evening, Mr. Jones | Poet And The One Man Band |
| Eliot's Music Room | A Touch Of Love | b/w The Prophet |
| Dusty Springfield | Just One Smile | Dusty in Memphis |
| The Beatles | I Will | The Beatles |
| Earl Van Dyke & the Soul Brothers | All For You | b/w Too Many Fish In The Sea |
| The Attack | Strange House | About Time! |
| Wayne Newton | Stagecoach To Cheyenne | b/w Somebody To Love |
| Your DJ Speaks: | | |
| WC Experience | Bello | Faktor 183 |
| Gasolin' | Sju-Bi-Du-Bi-Mand | Gasolin 3 |
| Luis Enriquez | Mas Que Nada | Más Éxitos |
| A. Rahman Hassan & Orkes Nirwana | Tak Mengapa | unk. |
| Up, Bustle & Out | Day at the Bookies (Romanowski' Remix) | Mexican Dub Sessions |
| The Firebirds | Please Write | unk. |
| Your DJ Speaks: | | |
| Lou Bond | Why Must Our Eyes Always Be Turned Be Turned Backwards | Lou Bond |
| Bill Justis & His Orchestra | Raunchy | b/w The Midnite Man |
| Eddie Carlton | It Will Be Done | b/w Misery |
| Freddie North | Someday She'll Come Along | b-side to Don't Make Me Cry |
| Roy Smeck | Frettin' Blues | unk. |
| Wayne Raney | Jack & Jill Boogie | b/w Lonesome Wind Blues |
| Ray Charles | Something's Got To Change | b-side to In The Heat Of The Night |
| Your DJ Speaks: | | |
| Pere Ubu | Free White | Lady From Shanghai |
| Magazine | Shot By Both Sides | b/w My Mind Ain't So Open |
| Ward 13 | Julie | Robot Wizards (EP) |
| John Cameron & Alan Parker | Punch Bowl | KPM 1130-Afro Rock |
| Marvin Gaye | Is That Enough | Here, My Dear |
| Your DJ Speaks: | | |
| Johnny Cash | Understand Your Man | b/w Dark As A Dungeon |
| Bert Lown And His Biltmore Hotel Orchestra | Please Don't Talk About Me When I'm Gone | b/w unk. |
| McGuinness Flint | When I'm Dead And Gone | b/w Lazy Afternoon |
| Gram Parsons | The Last Thing on My Mind | prev. unr. |
| Your DJ Speaks: Fleetwood Mac | Albatross | |