Podcast: Play in new window | Download (Duration: 2:58:58 — 245.8MB)
If you're looking for previous episodes, click here.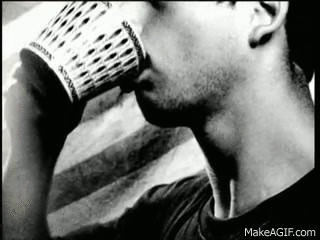 Hinky Dinky Time on WFMU's Give the Drummer Radio, episode 59: Friday, June 27, 2014 at noon, Eastern Time.
I'll bring the cake. The coffee's on Jamie.
Click here for everything you need to know about accessing the audio.
Access the accuplaylist and comments for this episode at
http://wfmu.org/playlists/hd/20140627
The archived audio and podcast is available now.
| Artist: | Title: | Album: |
| --- | --- | --- |
| Uncle Michael | Hinky Dinky Time Open | |
| Brak, Zorak & Space Ghost | What Day Is It? | Space Ghost's Musical Bar-B-Que: 25 Hickory-Smoked Harmonies |
| Urge Overkill | (Today Is) Blackie's Birthday | The Supersonic Storybook |
| Elton John | Grey Seal | Goodbye Yellow Brick Road |
| Talking Heads | Don't Worry About the Government | Talking Heads '77 |
| The Who | The Real Me | Quadrophenia |
| The Newbeats | Am I Not My Brother's Keeper | b-side to Run, Baby, Run (Back Into My Arms) |
| Your DJ Speaks: | | |
| Looking Glass | Brandy (You're a Fine Girl) | b/w One By One |
| The Clash | Armagideon Time | b-side to London Calling |
| Blancmange | Lose Your Love | Believe You Me |
| Neil Young & Crazy Horse | Pardon My Heart | Zuma |
| Buffalo Tom | Birdbrain | Birdbrain |
| Cheap Trick | I Want You To Want Me (Early Version) | prev. unr. |
| Your DJ Speaks: | | |
| Otis Redding & Carla Thomas | Tramp | b/w Tell It Like It Is |
| Boz Scaggs | Lido Shuffle | Silk Degrees |
| Urge Overkill | Head On | Jesus Urge Superstar |
| Elvis Costello & the Attractions | Lipstick Vogue (live) | This Year's Model (bonus) |
| XTC | Senses Working Overtime | b/w Blame The Weather |
| Your DJ Speaks: | | |
| Bo Donaldson and The Heywoods | Billy Don't Be A Hero | b/w Don't Ever Look Back |
| Bobby Jameson | Jamie | b-side to Right By My Side |
| Kay Starr | Jamie Boy | b/w A Little Lonliness |
| Johnny Farnham | Jamie | b/w I Don't Want To Love You |
| Duran Duran | The Reflex | b/w Make Me Smile (Come Up And See Me) |
| Your DJ Speaks: | | |
| The Specials (live) | Too Much Too Young | b/w Guns of Navarone |
| The Beat | Mirror In The Bathroom | b/w Jackpot |
| The Jam | Strange Town (live) | b/w The Butterfly Collector |
| Galaxie 500 | Strange | On Fire |
| The Feelies | Everybody's Got Something To Hide (Except Me And My Monkey) | Crazy Rhythms |
| Three Dog Night | Joy To The World | b/w I Can Hear You Calling |
| Your DJ Speaks: | | |
| The Bar-Kays | You're Still My Brother | b/w You're The Best Thing That Ever Happened To Me |
| The Cure | Three Imaginary Boys | Three Imaginary Boys |
| Echo & The Bunnymen | Back Of Love | Porcupine |
| Squeeze | Vanity Fair | East Side Story |
| Abbey Lincoln, Stan Getz | And How I Hoped For Your Love | You Gotta Pay The Band |
| Flaming Ember | I'm Not My Brother's Keeper | b/w Deserted Village |
| Your DJ Speaks: | | |
| Dionne Warwick | Walk On By | b/w Any Old Time Of Day |
| Billy J. Kramer & the Dakotas | Bad to Me | b-side to Little Children |
| Ray Charles Singers | Love Me With All Your Heart (Cuando Calienta El Sol) | b/w Sweet Little Mountain Bird |
| Gerry and The Pacemakers | Don't Let The Sun Catch You Crying | b/w Away From You |
| Johnny Rivers | Memphis | b/w It Wouldn't Happen With Me |
| Barbra Streisand | People | b-side to I Am Woman |
| Millie Small | My Boy Lollipop | b/w Something's Gotta Be Done |
| Dixie Cups | Chapel Of Love | b/w Ain't That Nice |
| The Beach Boys | I Get Around | b/w Don't Worry Baby |
| Your DJ Speaks: | | |
| Peter and Gordon | A World Without Love | b/w If I Were You |
| The Four Tops | Am I My Brother's Keeper | b-side to I Just Can't Get You Out Of My Mind |
| The Hollies | He Ain't Heavy, He's My Brother | _ |
| Helen Reddy | Leave Me Alone (Ruby Red Dress) | b/w The Old Fashioned Way |
| Your DJ Speaks: Fleetwood Mac | Albatross | |