If you're looking for previous episodes, click here.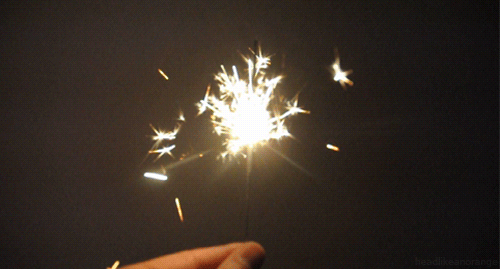 Hinky Dinky Time on WFMU's Give the Drummer Radio, episode 60: Friday, July 4, 2014 at noon, Eastern Time.
Keep track of all your fingers.
Click here for everything you need to know about accessing the audio.
Access the accuplaylist and comments for this episode and archived audio at
http://wfmu.org/playlists/hd/20140704
The archived audio is available now.
| Artist: | Title: | Album: |
| --- | --- | --- |
| Uncle Michael | Hinky Dinky Time Open | |
| Paul Thorn | Mission Temple Fireworks Stand | Mission Temple Fireworks Stand |
| Van Dyke Parks | Stars & Stripes Forever | Discover America |
| Spirit Of Us | Simple Song Of Freedom | b/w He Ain't Heavy He's My Brother |
| Rare Earth | Nice to Be with You | b/w What'd I Say |
| Styx | Mademoiselle | Crystal Ball |
| The Beach Boys | Moon Dawg | Surfin' Safari |
| ZZ Top | Jesus Just Left Chicago | Tres Hombres |
| Your DJ Speaks: | | |
| Reverend Horton Heat | Zombie Dumb | Rev |
| Pasquale & the Lunar-tiks | Moon Madness | unk. |
| The Atlantics | Beaver Shot | b-side to Fine Fine Fine |
| Wortham Watts | Cotton Picker | b-side to Lonesome |
| Jimmy McGriff | A Thing to Come By Pts 1&2 | A Thing to Come By |
| Your DJ Speaks: | | |
| Red Blanchard & Speedy West | Basic Training | unk. |
| William Penn Fyve | Swami | b/w Blow My Mind |
| The Esquires | Only The Angels Know | b/w One Word For This |
| The Mamas And The Papas | The Right Somebody To Love | The Papas & The Mamas |
| Jimmie Haskell (feat. Denny Doherty) | To Claudia On Thursday | California '99 |
| Elvis Presley | Do The Clambake (Medley) | prev. unr. |
| Curt Boettcher | That's The Way It's Gonna Be | unk. |
| Your DJ Speaks: | | |
| Thin Lizzy | Black Boys on the Corner | b-side to Whisky In The Jar |
| The Equals | Black Skinned Blue Eyed Boys | b/w Ain't Got Nothing to Give You |
| Valerie Simpson | Genius II | Valerie Simpson |
| The Cats And The Fiddle | Gang Busters | b/w Please Don't Leave Me Now |
| The Five Stairsteps | Ain't Gonna Rest 'Till I Get You | b/w You Can't See |
| Robert Johnson | I'm A Steady Rollin' Man | b-side to Stones In My Passway |
| Aaron Neville | Over You | b/w How Many Times |
| The Temptations | Take a Look Around | b/w Smooth Sailing (From Now On) |
| Your DJ Speaks: | | |
| Madder Lake | 12lb Toothbrush (Album Version) | Stillpoint |
| If | What Did I Say About the Box Jack | If |
| Elvis Costello & the Attractions | Secondary Modern | Get Happy!! |
| The Records | Girl | Shades In Bed |
| Your DJ Speaks: | | |
| Faron Young | Forget The Past | b/w A World So Full Of Love |
| Hank Snow | Learnin' A New Way Of Life | b-side to Wild Flower |
| Cliffie Stone | When My Blue Moon Turns to Gold Again | b/w unk. |
| Doug Jernigan | Buddy's Boogie | The Big E: A Salute to Steel Guitarist Buddy Emmons |
| The Buckaroos | The Happy Go Luck Guitar | America's Most Wanted Band |
| Speedy West and Jimmy Bryant | West Of Samoa | b/w Flippin' The Lid |
| The Wizards From Kansas | Country Dawn | The Wizards From Kansas |
| Danny O'Keefe | Good Time Charlie's Got the Blues | b/w The Valentine Pieces |
| Your DJ Speaks: | | |
| The Tremeloes | Hello World | b/w Up, Down, All Around |
| Gasolin' | Sjagge | Gas 5 |
| Gasolin' | Solfangen | Gasolin' |
| The Masters' Apprentices | Poor Boy | demo, prev. unr |
| Pat Metheny | Zero Tolerance For Silence (part 4) | Zero Tolerance For Silence |
| Paul Whiteman & His Orchestra Feat. Bing Crosby | Get Out And Get Under The Moon | b/w unk. |
| Your DJ Speaks: | | |
| Paul Weller | Don't Make Promises | Studio 150 |
| Alex Chilton | All I Really Want Is Money | prev. unr. |
| Harry Nilsson | Perfect Day | Knnillssonn |
| Wendell Stuart & The Downbeaters | The Last Thing On My Mind | Wendell Stuart & The Downbeaters |
| Your DJ Speaks: | | |
| Your DJ Speaks: Fleetwood Mac | Albatross | |