If you're looking for previous episodes, click here.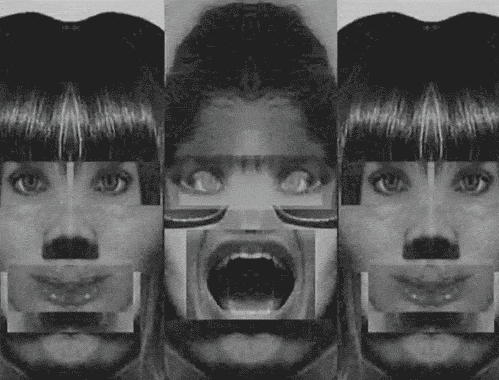 Hinky Dinky Time on WFMU's Give the Drummer Radio, episode 63: Friday, August 1, 2014 at noon, Eastern Time.
Aaaand, we're back.
Click here for everything you need to know about accessing the audio.
Access the accuplaylist and comments for this episode and archived audio at
http://wfmu.org/playlists/hd/20140801
The archived audio is available now.
| Artist: | Title: | Album: |
| --- | --- | --- |
| Uncle Michael | Hinky Dinky Time Open | |
| The Koobas | The First Cut Is The Deepest | b/w Walking Out |
| Hot Butter | Popcorn | b/w At The Movies |
| Ripple | I Don't Know What It Is But It Sure Is Funky | b/w Dance Lady Dance |
| The Storybook People | Afternoon Glare | b-side to Do You Believe (1394) |
| Mink Deville | Spanish Stroll | b/w Gunslinger |
| Chilli Willi & the Red Hot Peppers | Friday Song | b-side to Breathe A Little |
| Your DJ Speaks: | | |
| Jerry Naylor | Mind Excursion | b/w Broken Hearted Man |
| Richard Berry & the Pharoahs | Have Love Will Travel | b-side to Louie Louie |
| Albert Hammond | Half a Million Miles from Home | b/w I Think I'll Go That Way |
| Michael Parks | Long Lonesome Highway | b/w Mountain High |
| Rolling Stones | 2120 South Michigan Avenue | alt. take |
| Lucky Starr | I've Been Everywhere | b-side to Cuddle Closer |
| Tennessee Ernie Ford | Hicktown | b-side to Sixteen Tons |
| Your DJ Speaks: | | |
| Josh White | Defence Factory Blues | b/w Bad Housing Blues |
| Muddy Waters | Walking Blues | b-side to Rollin' Stone |
| Bob Dylan | God Knows | The Bootleg Series, Vol. 8: Tell Tale Signs |
| Bob Dylan | Corrina, Corrina | The Freewheelin' Bob Dylan |
| Johnny Carroll and his Hot Rocks | Corinne, Corinna | b/w Wild Wild Women |
| J.J. Cale | Call Me the Breeze | Naturally |
| The Commodores | Machine Gun | b/w There's A Song In My Hear |
| Your DJ Speaks: | | |
| Dust | From A Dry Camel | Dust |
| Admiral Sir Cloudesley Shovell | Devils Island | Dont Hear It…Fear It!! |
| Atomic Suplex | Rock & Roll Action | Bathroom Party |
| Brad Paisley | Huckleberry Jam | Play |
| Your DJ Speaks: | | |
| Stackridge | Dangerous Bacon | The Man In The Bowler Hat |
| Stackridge | Slark | Stackridge |
| Stackridge | Keep On Clucking | Friendliness |
| Your DJ Speaks: | | |
| Bobby Bare | The Streets Of Baltimore | b/w She Took My Sunshine Away |
| Rare Earth | What'd I Say | One World |
| The Lewis & Clark Expedition | Why Need They Pretend | b/w Chain Around The Flowers |
| Manfred Mann | Why Should We Not | b/w Brother Jack |
| Huey Piano Smith with his Clowns | Don't You Know Yockomo | b/w Well I'll Be John Brown |
| Pieces Of Eight (The Original Swingin' Medallions) | Who's Afraid Of Virginia Woolf | b-side to Lonely Drifter |
| Your DJ Speaks: | | |
| Rotary Connection | Tales of Brave Ulysses | Songs |
| Humble Pie | 30 Days In The Hole | Smokin' |
| Mills Brothers | Diga Diga Doo | b/w I Can't Give You Anything But Love |
| Mills Brothers | I Can't Give You Anything But Love | b-side to Diga Diga Doo |
| Bob Marley & The Wailers | Duppy Conqueror | (non-Marley b-side) |
| Bobby Sherman | The Drum | b/w Free Now To Roam |
| Della Reese With The Bobby Bryant Quintet | It Was a Very Good Year | b/w Solitary Woman |
| Your DJ Speaks: | | |
| Charanjit Singh | Raga Madhuvanti | Synthesizing-Ten Ragas To A Disco Beat |
| The Wonder Who? | Don't Think Twice | b/w Sassy |
| Grateful Dead | Brokedown Palace | American Beauty |
| Your DJ Speaks:Fleetwood Mac | Albatross | |