If you're looking for previous episodes, click here.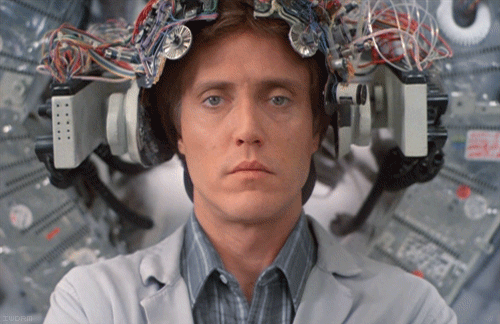 Hinky Dinky Time on WFMU's Give the Drummer Radio, episode 64: Friday, August 8, 2014 at noon, Eastern Time.
You feeling anything yet?
Click here for everything you need to know about accessing the audio.
Access the accuplaylist and comments for this episode and archived audio at
http://wfmu.org/playlists/hd/20140808
The archived audio is available now.
Artist:
Title:
Album:
Your DJ Speaks: Uncle Michael
Hinky Dinky Time Open
Barry White
Never, Never Gonna Give Ya Up
b/w No I'm Never Gonna Give Ya Up
Elder Roma Wilson & Family
Better Get Ready
unk.
B. Bumble and the Stingers
Bumble Boogie
b/w School Day Blues
James Carr
Pouring Water on a Drowning Man
You Got My Mind Messed Up
Lalo Schifrin
Cantata For Combo
Bullitt – OST
Edwin Starr
Who Is the Leader of the People
b/w on't Tell Me I'm Crazy
Lynne Randell
That's A Hoe Down
b/w I Need You Boy
Your DJ Speaks:
The Shadows
Stingray
b/w Alice in Sunderland
Popcorn Wylie
Funky Rubber Band (Inst)
b-side to Funky Rubber Band (Vocal)
Raydio
Jack and Jill
b/w Get Down
Willie Hutch
Theme of Foxy Brown
b/w Give Me Some Of That Good Old Love
Mel Tormé and George Shearing
Medley: Caught In The Middle Of My Years-Welcome To The Club
An Evening At Charlie's
Bill Withers
Take it All In and Check it All Out
Still Bill
Your DJ Speaks:
Nancy Sinatra & Lee Hazelwood
Arkansas Coal
Nancy and Lee Again
Nancy Sinatra
Bang, Bang
How Does That Grab You?
The La-De-Das
How Is The Air Up There
b/w Pied Piper
Grodeck Whipperjenny
Why Cant I Go Back
The Grodeck Whipperjenny
The Hollies
I'm Alive
b/w You Know He Did
The Ink Spots
Whispering Grass (Don't Tell The Trees)
b-side to If I Didn't Care
Your DJ Speaks:
The Edgar Broughton Band
I Got Mad
In Side Out
Spirit
Uncle Jack
Spirit
Spirit
Animal Zoo
The Twelve Dreams Of Dr. Sardonicus
Gilberto Gil
Procissão
Gilberto Gil
Blossom Dearie
Dindi
Soon It's Gonna Rain
Space Ghost, Zorak & Brak
Scat Sandwich
Space Ghost Surf & Turf: 22 Tiki-Torched Tunes
Creedence Clearwater Revival
Up Around The Bend
b-side to Run Through The Jungle
Your DJ Speaks:
Nina Simone
I Loves You, Porgy
b/w Love Me Or Leave Me
Jimmy Smith
When I Grow Too Old to Dream
Back at the Chicken Shack
Lonnie Johnson
She's Making Whoopee in Hell Tonight
unk.
Johnny Burton
Polevault Man
b/w The Polythene Doll
Your DJ Speaks:

The Alan Price Set
I Put A Spell On You
b/w Iechyd-Da
The Alan Price Set
Simon Smith & His Amazing Dancing Bear
b/w Tickle Me
The Pretty Things
S.F. Sorrow is Born
S.F. Sorrow
Heads Hands & Feet
Pete Might Spook the Horses
Heads Hands & Feet
April Wine
You Could Have Been A Lady
b/w Teacher
Billy Vaughn
Little Boy Blue
b/w A Theme From (The Three Penny Opera) Moritat
Your DJ Speaks:
The Stanley Brothers
Angel Band
Country Pickin' And Singin'
Del Reeves
Looking At The World Through A Windshield
b/w If I Lived Here (I'd Be Home Now)
Jim Ed Brown
Bottle, Bottle
Bottle, Bottle
Marty Robbins
Old Red
b/w Matilda
Skeeter Davis
Give Me Death
Blueberry Hill And Other Favorites
Hank Thompson And His Brazos Valley Boys
A Six Pack To Go
b/w What Made Her Change
Your DJ Speaks:
Mark Fisher And His Edgewater Beach Hotel Orchestra
Black-Eyed Susan Brown
unk.
The Rumour
I'm Gonna Make You Love Me
Max
Lodi
Happiness
b/w I Hope I See It In My Lifetime
Neil MacArthur
She's Not There
b/w World of Glass
Phil Everly
Goodbye Line
Phil's Diner
Nana Mouskouri
The Last Thing On My Mind
Le Jour Où La Colombe…
Your DJ Speaks: Fleetwood Mac
Albatross