Podcast: Play in new window | Download (Duration: 2:59:20 — 246.3MB)
If you're looking for previous episodes, click here.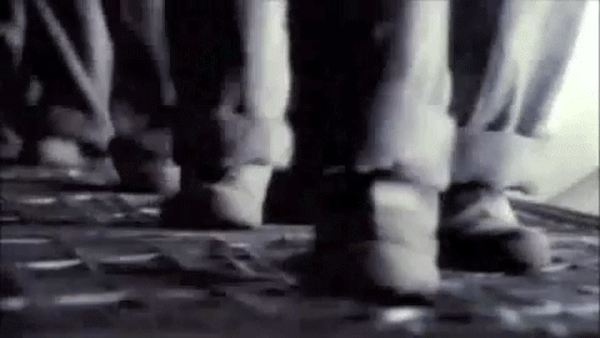 Hinky Dinky Time on WFMU's Give the Drummer Radio, episode 66: Friday, August 22, 2014 at noon, Eastern Time.
Form a big boss line.
Click here for everything you need to know about accessing the audio.
Access the accuplaylist and comments for this episode at
http://wfmu.org/playlists/hd/20140822
The archived audio and podcast is available now.
Artist:
Title:
Album:
Your DJ welcomes you…
Jackie Wilson
Big Boss Line
b/w Be My Girl
Don Covay and the Goodtimers
Pony Time
b/w Love Boat
Archie Bell & The Drells
Do The Choo Choo
b/w Love Will Rain On You
Dion
The Majestic
b-side to The Wanderer
Candy & the Kisses
The 81
b/w Two Happy People
The Cramps
Two Headed Sex Change
Look Mom, No Head!
Root Boy Slim & the Sex Change Band
Boogie Till You Puke
Root Boy Slim and the Sex Change Band with the Rootettes
Your DJ Speaks…
Bobby Lyle
Groove (Ain't No Doubt About It)
New Warrior
Dennis Coffey
Getting It On '75
b/w Chicano
Ohio Players
Funk-O-Nots
Jass-Ay-Lay-Dee
Leon Haywood
Fine And Healthy Thing
Double My Pleasure
Celi Bee & The Buzzy Bunch
Hold Your Horses, Babe
Hold Your Horses, Babe (EP)
Your DJ Speaks…
Ella Fitzgerald
Crying Mood
b-side to Rusty Hinge
The Bee Gees
Emotion
Love Songs (unreleased until 2005)
Sons of Faith
Since I've Been Born
b/w What You Gonna Do
Lou Rawls
Black and Blue
Black and Blue
Free Creek
Cherry Picker
Music From Free Creek
The Velvet Underground
Rock And Roll
Loaded
John Lee Hooker
Let Your Daddy Ride
b/w Goin' Down Highway
Your DJ Speaks…
Youngblood Brass Band
New Blood
Word on the Streets
Chet Atkins & Jerry Reed
Wreck Of The John B
Me And Jerry
Gary Lucas
Hitchcocked
Skeleton at the Feast
The Deadly Ones
Surfin' Dockside
It's Monster Surfing Time
Billy Vaughn And His Orchestra
Chop Sticks
b/w You're The Only Star (In My Blue Heaven)
Terry Snyder and The All Stars
Rock-A-Bongo Boogie
Persuasive Percussion Volume 2
Your DJ Speaks…
Bryan Ferry
Fingerpoppin'
Another Time, Another Place
Bill Callahan
Ride My Dub
Have Fun With God (Dream River versions)
Edoardo Vianello
Guarda Come Dondolo
Temas originales de la película I'l Sorpasso La vida fácil
Albert Kuvezin & Yat-Kha
Ramblin Man
Re-Covers
Your DJ Speaks…
Player
Silver Lining
b/w Forever
Fotomaker
The Other Side (LP Version)
Fotomaker
Stray
Move That Wigwam
Saturday Morning Pictures
ABBA
Waterloo
b/w Watch Out
Gerry Rafferty
Get It Right Next Time
b/w It's Gonna Be A Long Night
Your DJ Speaks…
Marvin, The Paranoid Android
Marvin
b/w Metal Man
Bobby Darin
Down With Love
This is Darin (EP)
Esther Phillips
Home Is Where The Hatred Is
b/w 'Til My Back Ain't Got No Bone
Max Bygraves
The Happy Song
b-side to Deck of Cards
The Stanley Brothers
Big Booger
America's Finest 5-String Banjo Hootenanny
Vaughn Monroe & his Orchestra
Riders In The Sky
b/w Single Saddle
Your DJ Speaks…
War
All Day Music
b/w Get Down
Mark Eric
Where Do the Girls of the Summer Go?
A Midsummer's Day Dream
Earl Van Dyke
Runaway Child, Running Wild
b/w Gonna Give Her All The Love I've Got
Charley Pride
The Last Thing On My Mind
Pride of Country Music
Your DJ bids you farewell…