Podcast: Play in new window | Download (Duration: 3:04:08 — 252.9MB)
If you're looking for previous episodes, click here.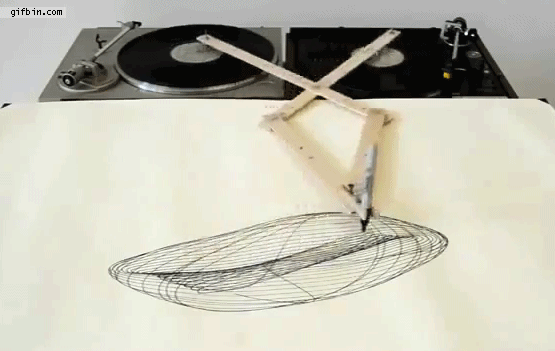 Hinky Dinky Time on WFMU's Give the Drummer Radio, episode 69: Friday, September 12, 2014 at noon, Eastern Time.
Going through the motions.
Click here for everything you need to know about accessing the audio.
Access the accuplaylist and comments for this episode at
http://wfmu.org/playlists/hd/20140912
The archived audio and podcast is available now.
Artist:
Title:
Album:
Your DJ welcomes you…
Uncle Michael
Hinky Dinky Time Open
Buffalo Tom
Larry
Let Me Come Over
Thurl Ravenscroft
Asleep in the Deep
Walt Disney's Pirates Of The Caribbean: The Sound Track Of The Fabulous Adventure
Liberace
September Song
single (I Want My Mama (Mama Yo Quiero))
Willie Dixon
Weak Brain, Narrow Mind
Chicago Blues: A Bonanza All Star Blues
Rare Earth
It Makes You Happy (But It Ain't Gonna Last)
single (b/w Boogie With Me Children)
The Hesitations
Climb Every Mountain
single (b/w My World)
Your DJ Speaks…
Status Quo
Whatever You Want
single (b/w Hard Ride)
The Undertones
You've Got My Number (Why Don't You Use It)
single (b/w Let's Talk About Girls)
David Bowie
Starman
single (b/w Suffragette City)
Sailor
Glass Of Champagne
single (b/w Panama)
Stargard
What You Waitin' For
What You Waitin' For
Tony Camillo's Bazuka
Dynomite Part I
single (b/w Dynomite Part II)
Your DJ Speaks…
Timi Yuro
I'm Afraid The Masquerade Is Over
single (b-side to If)
Timmy Thomas
Why Can´t We Live Together
single (b/w Funky Me)
Darondo
Question Mark
Listen to My Song (The Music City Sessions)
Tenacious D
Kyle Quit the Band
Tenacious D
Elvis Costello & the Attractions
Big Boys
This Year's Model [Deluxe Edition] (Universal Music Group International)
The Mark 5 Night
Rumble Pt 1
single (b/w Night Rumble Pt 2)
We Five
Cast Your Fate To The Wind
single (b-side to Let's Get Together)
Your DJ Speaks…
Wanda Jackson
This Gun Don't Care
single (b/w I Wonder If She Knows)
George Jones
Old Brush Arbors
single (b/w Old Brush Arbors)
Dave Dudley
What We're Fighting For
single (b/w Coffee, Coffee, Coffee)
Tommy Collins
If You Can't Bite, Don't Growl
single (b/w Man Machine)
Warner Mack
It Takes A Lot Of Money
single (b/w A Million Thoughts From My Mind)
Red Simpson
The Highway Patrol
single (b-side to Big Mac)
Dick Curless
Travelin' Man
single (b/w Rocky Mountain Queen)
Roger Miller
Heartbreak Hotel
single (b/w Less and Less)
Johnny Paycheck
The Lovin' Machine
single (b/w Pride Covered Ears)
Your DJ Speaks…
Fats Waller & His Rhythm
Whose Honey Are You?
single (b/w Rosetta)
Pete Johnson & 'Big' Joe Turner
Roll 'Em Pete
single (b/w Goin`Away Blues)
Red Nichols Five Pennies (Charlie Teagarden, Wingy Mannone, Glenn Miller, Benny Goodman & Gene Krupa)
Corrine Corrina
single (b-side to Bug-A-Boo)
Norman Gunston
Kiss Army
single (b/w Normdrum)
Gasolin'
Holy Jean
single (b/w Lady Rain)
Sparks
This Town Ain't Big Enough For Both Of Us
Kimono My House (21st Century Editions)
Your DJ Speaks…
Orchestre Poly_Rythmo de Cotonou
Mawa Mon Nou Mio
The Vodoun Effect 1973-1975
The Waikikis
Hawaii Tattoo
single (b/w Waikiki Welcome)
Stray
How Could I Forget You
Saturday Morning Pictures
Your DJ Speaks…
American Quartet
A Night Trip To Buffalo
one-sided shellac
The Inexpensive Handmade Look
Ice Cream Man
single (b/w What Good Is Up)
Ted Neeley
Contact
single (b/w Where Are You)
Reflections
Like Columbus Did
single (b/w Lonely Girl)
Hotlegs
Today
Thinks School Stinks
The Brannock Device
King of the Soapbox Derby
Midwest Music Foundation Presents Midwestern Audio Vol. 1
New American Shame
Doghouse
New American Shame
Your DJ Speaks…
Cargoe
Feel Alright
single (b/w Tokyo Love)
The Gordian Knot
Carraway Stream
single (b/w unk.)
Brian Hyland
I Gotta Go (`Cause I Love You)
single (b-side to Lop-Sided Over-Loaded (And It Wiggled When We Rode It))
Tom Jones
Traveling Shoes
Spirit in the Room
Laura Nyro
Time And Love
New York Tendaberry
Terry Reid
Stay With Me Baby
single (b-side to Superlungs)
George Harrison
All Things Must Pass
All Things Must Pass
Your DJ bids you farewell…