Podcast: Play in new window | Download (Duration: 3:03:29 — 252.0MB)
If you're looking for previous episodes, click here.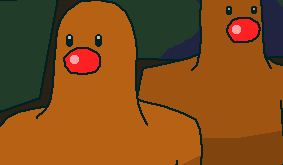 Hinky Dinky Time on WFMU's Give the Drummer Radio, episode 70: Friday, September 19, 2014 at noon, Eastern Time.
It's just one of those things.
Click here for everything you need to know about accessing the audio.
Access the accuplaylist and comments for this episode at
http://wfmu.org/playlists/hd/20140919
The archived audio and podcast is available now.
Artist:
Title:
Album:
Your DJ welcomes you…
Uncle Michael
Hinky Dinky Time Open
Love Sculpture
Sabre Dance
single (b/w Think Of Love)
The Three Suns
Terry Theme
On a Magic Carpet
Cheech & Chong
1st Gear, 2nd Gear (excerpt)
Paramount Pictures Presents Cheech Y Chong's Up In Smoke
The Moody Blues
Voices in the Sky
In Search Of The Lost Chord
Fleetwood Mac
Tell Me All the Things You Do
Kiln House
Your DJ Speaks…
The Dillards
Reason To Believe
Wheatstraw Suite
London Phogg
The Times to Come
single (b/w Takin' It Easy)
The Whoozzits
She Just Might Be A Boy
single (b/w Do What You Wanna Do)
The Brothers Four
Norwegian Wood (The Bird Has Flown)
A Beatles Songbook – Sing John LennonPaul McCartney
Peter Cook & Dudley Moore
L.S. Bumble Bee
single (b/w The Bee Side)
Peter Frampton
I Need Ground
Now
The Angelettes
Rainy Day
single (b-side to Don't Let Him Touch You)
The 5th Dimension
Learn How to Fly
Up, Up And Away
Your DJ Speaks…
Ernan Roch
The Train
Le Onda Pesada De Ernan Roch Con Las Voces Frescas
Ian Dury
Apples (Demo)
New Boots And Panties!! (2004 reissue)
Hank and Carol Diamond
I Remember You
single (b-side to Exodus)
Freddie & The Dreamers
Susan's Tuba
single (b/w She Needs Me)
Chuck Berry
Jaguar and Thunderbird
single (b/w Our Little Rendez-Vous)
Eddy Duchin
This Little Piggie Went To Market
single (b-side to If I Didn't Care)
Your DJ Speaks…
The Misunderstood
Golden Glass ('69)
single (b-side to Never Had A Girl (Like You Before))
Link Wray & The Ray Men
Turnpike U.S.A.
single (b-side to Turnpike)
The Ikettes
No Bail In Jail (Prisoner In Love)
single (b/w Those Words)
Jimmy Reed
Baby What You Want Me to Do
single (b/w Caress Me Baby)
Professor Longhair
Go to the Mardi Gras
single (b/w Everyday, Everynight)
Big Maybelle
Gabbin' Blues (Don't Run My Business)
single (b-side to A New Kind Of Mambo)
Your DJ Speaks…
Bee Gees
Kilburn Towers
single (b-side to I Started A Joke)
The Happenings
Tea For Two
Golden Hits!
Dino, Desi & Billy
If You're Thinkin' What I'm Thinkin'
single (b/w Pretty Flamingo)
Neil Diamond
Free Life
Tap Root Manuscript
Jethro Tull
Fat Man
Stand Up
Tom T. Hall
Strawberry Farms
single (b/w 3)
Roger Miller
One Dyin' and a Buryin'
single (b-side to It Happened Just That Way)
Your DJ Speaks…
Ted Lewis
I'm The Medicine Man For The Blues
single (b/w St. Louis Blues)
Spirit
Elijah (Alternate Take)
Spirit
Gasolin'
Min Tøs
Gasolin' 2
Rare Earth
(I Know) I'm Losing You
single (b/w When Joanie Smiles)
Skeeter Davis
Goin' Down The Road (Feelin' Bad)
single (b/w I Can't Stand The Sight Of You)
Your DJ Speaks…
Lovie Austin's Serenaders
Rampart St. Blues
single (b/w Too Sweet For Words)
Billy Eckstine
St. Louis Blues
single (b/w St. Louis Blue – Conclusiuon)
Johnnie Ray
I'm Confessin'
'Til Morning
Keely Smith
That Old Black Magic
single (b-side to Standing In The Ruins)
Your DJ Speaks…
Rufus Thomas
Jump Back '75 (Part 1)
single (b/w Jump Back '75 (Part 1))
Fox
Only You Can
single (b/w Out Of My Body)
Silver Convention
No, No, Joe
single (b/w Tiger Baby)
Lurkers
New Guitar In Town
single (bw Little Ole Wine Drinker Me)
Mistura Featuring Lloyd Michels
The Flasher
single (b/w Yankee Doodle Dandy)
Stu Phillips
The Last Thing On My Mind
Grass Roots Country
Your DJ bids you farewell…