Podcast: Play in new window | Download (Duration: 3:01:47 — 249.6MB)
If you're looking for previous episodes, click here.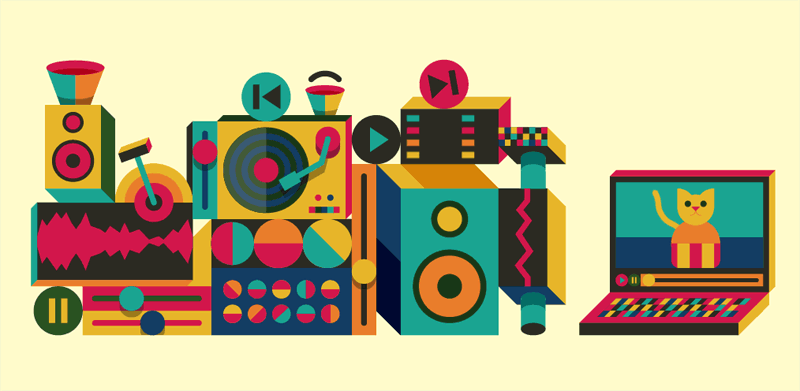 Hinky Dinky Time on WFMU's Give the Drummer Radio, episode 72: Friday, October 3, 2014 at noon, Eastern Time.
This is a well-oiled machine.
Click here for everything you need to know about accessing the audio.
Access the accuplaylist and comments for this episode at
http://wfmu.org/playlists/hd/20141003
The archived audio and podcast is available now.
Artist:
Title:
Album:
Your DJ welcomes you…
Uncle Michael
Hinky Dinky Time Open
Paul & Linda McCartney
3 Legs
Ram
Song
Sugar Lady
single (b-side to Like We Were Before)
Geordie
Electric Lady
single (b/w Geordie Stomp)
Billy Preston
Space Race
single (b/w We're Gonna Make It)
Buffalo
Sunrise (Come My Way)
Suzie Sunshine (EP)
Richard Hell
(I Belong To The) Blank Generation
Another World (EP)
Your DJ speaks…
Bjork
Tondeleyo
Gling-Glo
Angelique Kidjo
Adouma
12″ single (b/w Adouma x 2)
Bill Frisell
Resistor
This Land
801
Third Uncle
801 Live
Your DJ speaks…
Billy J Kramer With The Dakotas
Trains And Boats And Planes
single (b/w That's The Way I Feel)
Harry Nilsson
Campo de Encino
Son of Schmilsson
Nancy Sinatra
Lightining's Girl
single (b/w Until It's Time For You To Go)
Rajah Ahmad & Dengan Dendang Irama
Oh Ya Ya
unk.
Bill Brandon
Stop This Merry-Go-Round
single (b/w I'm A Believer Now)
Bobby Taylor & The Vancouvers
Does Your Mama Know About Me
single (b/w Fading Away)
Your DJ speaks…
The Attraction
She's A Girl
single (b-side to Party Line)
Elvis Costello & the Attractions
You Belong to Me
This Year's Model
Slim & Slam
Jump Session
single (b/w Vol Vist Du Gaily Star)
Prince Buster
Super Charge
National Ska: Pain In My Belly
Boney M
Rivers Of Babylon
single (b/w Brown Girl In The Ring)
Disco Tex And The Sex-O-Lettes Featuring Sir Monti Rock III
Get Dancin' Pt 1
single (b/w Get Dancin' Pt 2)
Your DJ speaks…
Bob Seger System
2+2=?
Ramblin' Gamblin' Man
The Stooges
Down On The Street
Fun House
MC5
Sister Anne
High Time
Grand Funk Railroad
Walk Like a Man (You Can Call Me Your Man)
We're An American Band
Alice Cooper
Long Way To Go
Love It To Death
Your DJ speaks…
Ted Lewis & His Band
Try A Little Tenderness
single (b/w Buy American! (And Good Times Will Come Thru') )
Mildred Bailey with the Red Norvo Orchestra
The Weekend Of A Private Secretary
single (b/w Pleas Be Kind)
The Ink Spots
It's A Sin To Tell A Lie
single (b/w Is It A Sin (My Loving You?))
Joanie Sommers With Laurindo Almeida
Meditation
Softly, the Brazilian Sound
Frank Sinatra with the Nelson Riddle Orchestra
Guess I'll Hang My Tears Out to Dry
Frank Sinatra Sings For Only The Lonely
Sammy Davis Jr.
In A Persian Market
single (b-side to The Man With The Golden Arm)
Sarah Vaughan
Smooth Operator
single (b/w Maybe It's Because (I Love You Too Much))
Your DJ speaks…
The Nutty Squirrels
Uh! Oh! Part 1
single (b/w Uh! Oh! Part 2
Rhythm Rockers
Juke Box Help Me Find My Baby
single (b/w Fiddle Bop)
The Phantoms
Someday I'm Somebody
single (b-side to Tormented)
Fifty Foot Hose
Rose
Cauldron
Chuck Berry And His Combo
No Money Down
single (b/w The Downbound Train)
Your DJ speaks…
Petula Clark
Heart
single (b-side to You Better Come Home)
The Who
Baby Don't You Do It
Who's Next (1995 Bonus Tracks)
Dan Penn
You Left the Water Running
prev. unr.
Sandy Denny
The Last Thing On My Mind
It's Sandy Denny
Your DJ bids you farewell…