Podcast: Play in new window | Download (Duration: 3:02:02 — 250.0MB)
If you're looking for previous episodes, click here.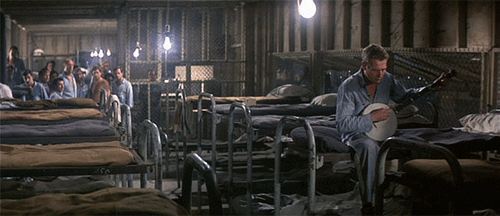 Hinky Dinky Time on WFMU's Give the Drummer Radio, episode 74: Friday, October 17, 2014 at noon, Eastern Time.
Plink…plink…
Click here for everything you need to know about accessing the audio.
Access the accuplaylist and comments for this episode at
http://wfmu.org/playlists/hd/20141017
The archived audio and podcast will be available shortly after the end of the live program.
Artist:
Title:
Album:
Your DJ welcomes you…
Uncle Michael
Hinky Dinky Time Open
Mag & the Suspects
Thousands Dead
single (b-side to Erection)
New Orleans Klezmer All Stars
Moroccan Roller
Fresh out the Past
Billy Cobham
Quadrant 4
Spectrum
Howlin' Wolf
Who's Been Talking
single (b-side to Tell Me)
The Equals
Soul Groovin'
Sensational
Love And Kisses
Thank God It's Friday
single (b/w You're The Most Precious Thing In My Life)
Your DJ speaks…
Patrick Hernandez
Born To Be Alive
single (b/w I Give You Rendez-Vous)
Barrence Whitfield Eta Petti & The Bloodyhotsak
Min Ixila
Barrence Whitfield Eta Petti & The Bloodyhotsak
Les Chats Sauvages
Est-Ce Que Tu Le Sais
Les Chats Sauvages
Hep Stars
Surfin' Bird
Hep Stars on Stage
Herb Alpert & the Tijuana Brass
Spanish Flea
!!Going Places!!
Kip Anderson
Without A Woman
single (b/w If That Don't Make You Cry)
Small Faces
The Universal
single (b/w Donkey Rides, A Penny A Glass)
Your DJ speaks…
Roger Miller
Lock, Stock And Teardrops
single (b/w I Know Who It Is (And I'm Gonna Tell On Him))
Wayne Kemp
Won't You Come Home (And Talk To A Stranger)
single (b/w I Turn My Mind On You)
Lynn Billingsley with the Johnny Cuviello Orchestra
Childhood Boogie
split single (b/w Santa Clause Forgot Me (Lawton Jiles& Tootsie Lee))
Corky Jones
Rhythm and Booze
single (b-side to Hot Dog)
The Farmer Boys
Cool Down Mamie
single (b-side to Oh ! How It Hurts)
Supersuckers
The Captain
Must've Been High
Bernard Cribbins With The Dixie Flyers
(I Don't Like Your) Country Music
single (b/w 'B' Side Blues)
Claude McLin
Jambo
single (b/w Jaqueline)
Your DJ speaks…
Tenor Saw
Golden Hen
single (b/w Version)
Antonio Carlos Jobim
Antigua
Wave
The 13th Floor Elevators
Postures (Leave Your Body Behind)
Easter Everywhere
Mitchell Ayres & His Fashions in Music featuring Johnny Bond
I Don't Want To Set The World on Fire
single (b/w Where Are We Going to Land Abroad?)
The Dirty Dozen Brass Band
Shoe Shiner's Drag
Jelly
The Louvin Brothers
The River Of Jordan
single (b/w e Can Be Found)
Your DJ speaks…
Joni Mitchell
The Circle Game
Ladies of the Canyon
The Delicates
Black and White Thunderbird
single (b-side to Ronnie Is My Lover)
Honey Welch & the Spectre
A Doggone Feeling
single (b/w Put Your Head On My Shoulder)
The Outsiders
The Guy With The Long Liverpool Hair
single (b/w The Outsider)
Eddie Kirk
The Hawg Part I
single (b/wThe Hawg Part II)
Your DJ speaks…
Grateful Dead
Dark Star
1969/02/28 San Francisco, CA
Your DJ speaks…
The Merry-Go-Round
Listen, Listen!
single (b/w Missing You)
Velvett Fogg
Within' The Night
Velvett Fogg
The Daisy Clan
Kama Baby
single (b/w Das Geht Vorüber)
The Flirtations
Nothing But A Heartache
single (b/w Christmas Time Is Here Again)
Jimmie Rodgers
Oh-Oh, I'm Falling In Love Again
single (b/w The Long Hot Summer)
Tower Of Power
Only So Much Oil In The Ground
single (b-side to Give Me The Proof)
Your DJ speaks…
ZZ Top
Shiek
Tres Hombres
Bing Crosby Feat. Guy Lombardo and his Royal Canadians
You're Getting To Be A Habit with Me
single (b-side to Young & Healthy)
William Bell
Share What You Got (But Keep What You Need)
single (b/w Marching Off To War)
The Spinners
I'll Be Around
single (b/w How Could I Let You Get Away)
Peter, Paul & Mary
The Last Thing On My Mind
See What Tomorrow Brings
Your DJ bids you farewell…