Podcast: Play in new window | Download (Duration: 3:03:26 — 251.9MB)
If you're looking for previous episodes, click here.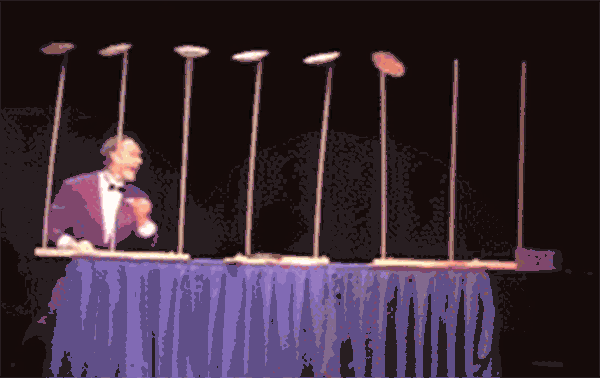 Hinky Dinky Time on WFMU's Give the Drummer Radio, episode 75: Friday, October 24, 2014 at noon, Eastern Time.
Three hours of spinning platters. Hold the Khachaturian.
Click here for everything you need to know about accessing the audio.
Access the accuplaylist and comments for this episode at
http://wfmu.org/playlists/hd/20141024
The archived audio and podcast is available now.
Artist:
Title:
Album:
Your DJ welcomes you…
Uncle Michael
Hinky Dinky Time Open
P-Nut Gallery
Do You Know What Time It Is?
single (b/w b-side to)
The Rock and Roll Dubble Bubble Trading Card Co.
Bubble Gum Music
single (b/w On a Summer Night)
The Cowsills
Indian Lake
single (b/w Newspaper Blanket)
Neil Diamond
Do It
single (b/w Hanky Panky)
Max Frost and the Troopers
Free Lovin'
single (b-side to The Shape of Things to Come)
Hot Ice
Frisco Annie
promo single (b/w Frisco Annie)
The Carpenters
Saturday
single (b-side to rainy Days and Mondays)
Your DJ speaks…
Bill Cosby
Yes, Yes, Yes
single (b/w Ben)
Roosevelt Franklin
Roosevelt Franklin Counts
single (b/w Just Because)
The Jive Five
When I Was Single
single (b-side to My True Story)
Dee Dee Sarpe
Baby Cakes
single (b-side to Gravy (For My Mashed Potatoes))
Hot Chocolate
Amazing Skin Song
single (b-side to You Sexy Thing)
The Temptations
Shakey Ground
single (b/w I'm A Bachelor)
Your DJ speaks…
Dickey Doo and the Don'ts
Click-Clack
single (b-side to Did You Cry)
Al (He's the King) Hirt
Java
single (b/w I Can't Get Started)
Bent Fabric and his Piano
Alley Cat
single (b/w Markin' Time)
Link Wray & his Ray Men
The Swag
single (b-side to Rumble)
The Routers
Sting Ray
single (b/w Snap Happy)
Chantay's
Move It
single (b-side to Pipeline)
Jimmy Smith
Chain of Fools part I
single (b/w Chain of Fools Part II)
Your DJ speaks…
Elvis Presley with the Jordanaires
I Gotta Know
single (b-side to Are You Lonesome Tonight)
Duane Eddy his 'Twangy' guitar and the Rebels
Forty Miles of bad Road
single (b/wThe Quiet Three)
Bill Haley and his Comets
Birth of the Boogie/Mambo Rock
single (b-side to Dim, Dim the Lights/Happy Baby)
Ricky Nelson
It's Late
single (b/w Never Be Anyone Else But You)
Dave Edmunds
Black Bill
single ( b-side to I Hear You Knocking)
Nick Lowe
Cracking Up
single (b/w Basing Street)
Your DJ speaks…
C.J. & Co.
Devil's Gun
single (b/w Free to be Me)
Deep Purple
Kentucky Woman
single (b/w Hard Raod)
Frederick Wright
Trouble
single (b/w Friend)
Laura Nyro
And When I Die
single (b-side to Flim Flam Man (Hands Off The Man))
Procol Harum
Conquistador
single (b-side to A Salty Dog)
The Who
I Can See For Miles
single (b/w Mary-Anne with the Shaky Hands)
The Rolling Stones
All Down the Line
single (b-side to Happy)
Your DJ speaks…
Jeanie C. Riley
Harper Valley P.T. A.
single (b/w Yesterday All Day Long Today)
Conway Twitty
Up Comes the Bottle
single (b-side to Fifteen Years Ago)
Merle Haggard And The Strangers
Branded Man
single (b/w You Don't Have Very Far to Go)
Johnny Cash
Sunday Morning Coming Down
single (b/w I'm Gonna Try to be That Way)
Hagen Smith
Don't Think Twice, It's All Right
promo single (b/w Don't Think Twice, It's All Right)
Cliff Nobles
Love is All Right
single (b/w The Horse)
Your DJ speaks…
Wadsworth Mansion
What's On Tonight
single (b-side to Sweet Mary)
Albert Hammond
The Free Electric Band
single (b/w You Taught Me to Sing The Blues)
Gunhill Road
Back When My Hair Was Short
single (b/w We Can't Ride the Roller Coaster Anymore)
Mouth & MacNeal
How Do You Do?
single (b/w Land of Milk and Honey)
Alan O'Day
Undercover Angel
single (b/w Just You)
The Marmalade
Reflections of My Life
single (b/w Rollin' My Thing)
Hudson Brothers
Rendezvous
single (b/w Medley: (a) These Things We Do (b) Home (c) Out Of The Rainbow (d) Find Me A Woman (e) Little Brown Box (f) One And The Same)
Your DJ speaks…
Patience & Prudence
Tonight You Belong To Me
single (b/w A Smile and a Ribbon)
The Singing Nun
Dominique
single (b/w Entre les Etoiles)
Leapy Lee
Little Arrows
single (b/wTime Will Tell)
The Shirelles
Boys
single (b-side to Will You Love Me Tomorrow)
The Diamonds
Land of Beauty
single (b-side to The Stroll)
Your DJ bids you farewell…