If you're looking for previous episodes, click here.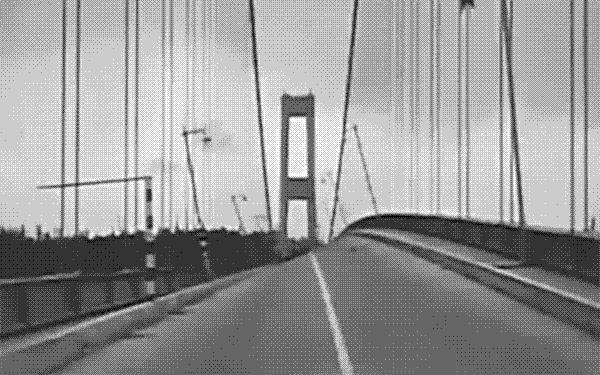 Hinky Dinky Time on WFMU's Give the Drummer Radio, episode 77: Friday, November 7, 2014 at noon, Eastern Time.
Are you ready to rock?
Click here for everything you need to know about accessing the audio.
Access the accuplaylist and comments for this episode and archived audio at
http://wfmu.org/playlists/hd/20141107
The archived audio is available now.
Artist:
Title:
Album:
Your DJ welcomes you…
Uncle Michael
Hinky Dinky Time Open
The Phlorescent Leech & Eddie
Flo & Eddie Theme
The Phlorescent Leech and Eddie
The Phlorescent Leech & Eddie
Thoughts Have Turned
The Phlorescent Leech and Eddie
Brewer & Shipley
She Thinks She's A Woman
Down In L.A.
The Chords
Sh-Boom
single (b/w Little Maiden)
Gunhill Road
Back When My Hair Was Short
Gunhill Road
Dusk
Treat Me Like A Good Piece Of Candy
single (b/w Suburbia U.S.A.)
Edgar Broughton Band
Apache Drop Out (Apache Intro. Drop Out Boogie)
single (b/w Freedom)
Your DJ speaks…
C.C.S.
Boom Boom
C.C.S.
Iggy Pop
I'm Bored
New Values
Barrington Levy
Under Me Sensi
single (b/w Under Mi Sensi (Version))
Lou Carter
A Nose Full Of Nickels
Louie's Love Songs
Hank Snow
Ninety Miles An Hour (Down A Dead End Street)
single (b-side to Blue Roses)
Eddie Cochran
Three Steps To Heaven
single (b-side to Cut Across Shorty)
Al Hirt
Sugar Lips
single (b/w Poupee Brisee (Broken Doll))
Your DJ speaks…
The Mutual Understanding
Rain Rain Go Away
In Wonderland
Kursaal Flyers
Little Does She Know
single (b/w Drinking Socially)
Kursaal Flyers
Girlfriend Kinda Guy
single (b/w Radio Romance)
America
Sister Golden Hair
single (b/w Midnight)
Mountain
Mississippi Queen
prev. unr. ballad version
Hot Chocolate
You Could Have Been A Lady
single (b/w verybody's Laughing)
Your DJ speaks…
Tony Joe White
Scratch My Back
single (b/w Old Man Willis)
Snooks Eaglin
Careless Love
New Orleans Street Singer
Roy Smeck
Tiger Rag
unk.
Popcorn Wylie
Funky Rubber Band (Inst)
single (b-side to Funky Rubber Band (Vocal))
Aart Brouwer With Johnny And His Cellar Rockers
Hé Pssst
single (b-side to Vies)
Paul Whiteman & His Orchestra with Ramona Davies
Are You Makin' Any Money?
single (b/w Ah But Is It Love?)
Ray Charles With The Raylettes
Tell Me, How Do You Feel
single (b-side to That's Enough)
Your DJ speaks…
Bryan Ferry
Take Me to the River
The Bride Stripped Bare
Big Brother & Holding Company
Blindman
Big Brother & Holding Company
Badfinger
Flying
Straight Up
Small Faces
You Need Loving
Tin Soldier – Steve Marriott Anthology
Nazareth
Hair Of The Dog
Hair Of The Dog
Your DJ speaks…
The Beatles
I'm A Loser
Beatles For Sale
Roy Orbison
Candy Man
single (b-side to Crying)
Flamin' Groovies
She's Falling Apart
Flamingo
The Banana Splits
Two Ton Tessie
We're The Banana Splits
The Morrocco Muzik Makers
Pig Knuckles
single (b/w Back To School Again)
Ronnie & Robyn
Cradle Of Love
single (b/w Dreamin')
Moby Grape
Fall on You
Moby Grape
Your DJ speaks…
Harold Melvin & The Blue Notes
The Love I Lost (Part 1)
single (b/w The Love I Lost (Part 2))
Billy Paul
The Windmills Of Your Mind
Ebony Woman
The O'Jays
Lipstick Traces (On a Cigarette)
single (b/w Think It Over, Baby)
The Brides Of Funkenstein
Disco To Go
Funk Or Walk
Your DJ speaks…
Harry Nilsson
I Will Take You There [Altemate Mix]
Harry
The La De Das
Fare Thee Well
single (b-side to Gonna See My Baby To-Night)
Julie London with the Bud Shank Quintet
Ev'rytime We Say Goodbye
All Through The Night
New Kentucky Colonels
The Last Thing on My Mind
Live In Holland 1973
Your DJ bids you farewell…