Podcast: Play in new window | Download (Duration: 3:04:50 — 253.8MB)
If you're looking for previous episodes, click here.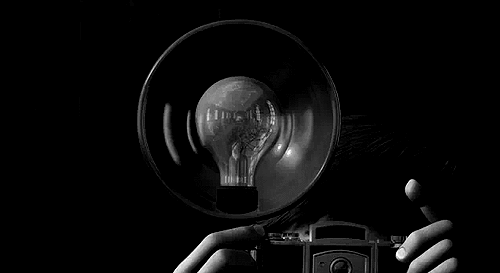 Hinky Dinky Time on WFMU's Give the Drummer Radio, episode 78: Friday, November 14, 2014 at noon, Eastern Time.
C'mon, give us a nice smile.
Click here for everything you need to know about accessing the audio.
Access the accuplaylist and comments for this episode at
http://wfmu.org/playlists/hd/20141114
The archived audio and podcast is available now.
Artist:
Title:
Album:
Your DJ welcomes you…
Uncle Michael
Hinky Dinky Time Open
Stone Country
Magnolias
single (b-side to Love Psalm)
Joe Jackson
Friday
I'm The Man
Ernest Tubb And His Texas Troubadours
Till My Getup Has Gotup And Gone
single (b/w Just One More)
The Cats and The Fiddle
One Is Never Too Old To Swing
single (b-side to I'll Always Love You Just The Same)
Blue Lu Barker
When the Wagon Comes
single (b/w Loan Me Your Husband)
Tanya Tucker
Not Fade Away
single (b/w Texas (When I Die))
Your DJ speaks…
Willie Bobo And The Bo Gents
Shut Up And Pay Attention
Do What You Want To Do
Min Bul
Champagne of Course
Min Bul
Jean-Jacques Perrey
E.V.A.
Moog Indigo
Marty Robbins
The Cowboy In The Continental Suit
single (b-side to Man Walks Among Us)
Your DJ speaks…
Los Plantronics
Buzz Meeks
Rancho Notorious
Jerry Reed
Jerry's Breakdown
Alabama Wild Guitar Man
Dick Hyman
Blackbird
The Age Of Electronicus
Johnny Moore and the Fabulous Tempos
Nut Sundae Number 2
single (b/w Tessie, The Cow)
Bill Frisell
Stand Up, Sit Down
Quartet
Louis Armstrong
Potato Head Blues
single (b/w Put 'Em Down Blues)
Your DJ speaks…
Robert Plant & The Strange Sensation
Takamba
Mighty Rearranger
The Vestibules
Bulbous Bouffant
Sketches Songs And Shoes
Rikki Ililonga
Love Is The Only Way
Sunshine Love
Kabbala
Ashewo Ara
single (b/w Volton Dance)
June Christy
Ev'ry Time
The Intimate Miss Christy
Your DJ speaks…
Bob & Ray
Phone Call From Wealthy Listener
unk.
Janis Ian
Go 'Way Little Girl
Janis Ian
Mungo Jerry
Baby Jump
single (b/w The man Behind The Piano)
Slowload
Big Boobs Boogie
single (b-side to On The Road Again)
Peter Belli & Les Rivals
Roll Over Beatles
single (b/w Should I Ever Love Again)
Black Ace
Your Legs Too Little
BK Turner and his Steel Guitar
Dolly Parton
Love Is Like A Butterfly
single (b/w Sacred Memories)
Your DJ speaks…
Dave Clark Five
Forever And A Day
The Dave Clark Five Return!
Les Chats Sauvages Avec Mike Shannon
Venez, Les Filles (Du Film: Le Roi Du Village)
N° 3
Myddle Class
Gates of Eden
single (b-side to Free As The Wind)
The Koobas
Face
single (b-side to Sweet music)
The Poets
Wooden Spoon
single (b/w In Your Tower)
Shean & Jenkyns
Goofy Footer Ho-Dad
single (b-side to Do the Commercial)
Tom Jones
Ring of Fire
Green Green Grass of Home
Sylvie Vartan
Qu'Est-Ce Qui Fait Pleurer Les Blondes?
Qu'Est-Ce Qui Fait Pleurer Les Blondes?
Your DJ speaks…
Chris Hodge
Supersoul
single (b-side to We're On Our Way)
Jackson C. Frank
Blues Run the Game [Single Version]
single (b/w Can't Get Away From My Love)
The Platters
Twilight Time
The Flying Platters Around The World
Crowded House
Something So Strong
Crowded House
Clint Eastwood
I Talk To The Trees
Paint Your Wagon OST
Your DJ speaks…
Hondells
Just One More Chance
single (b-side to Yes To You)
Four Knights
Oh, Happy Day
single (b/w A MIllion Tears)
Big Star
Thank You Friends (Demo)
prev. unr.
Sandy Denny
No End
prev. unr.
Noel Harrison
The Last Thing On My Mind
prev. unr.
Your DJ bids you farewell…