Podcast: Play in new window | Download (Duration: 2:59:01 — 245.8MB)
If you're looking for previous episodes, click here.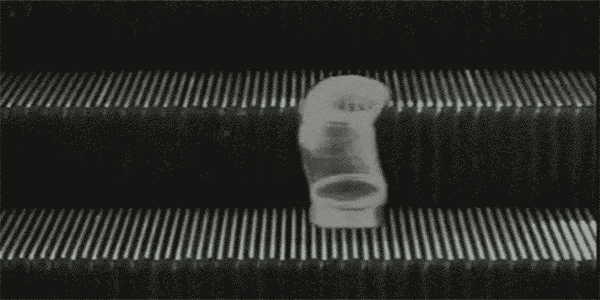 Hinky Dinky Time on WFMU's Give the Drummer Radio, episode 80: Friday, December 5, 2014 at noon, Eastern Time.
Going up…
Click here for everything you need to know about accessing the audio.
Access the accuplaylist and comments for this episode at
http://wfmu.org/playlists/hd/20141205
The archived audio and podcast is available now.
Artist:
Title:
Album:
Your DJ welcomes you…
Uncle Michael
Hinky Dinky Time Open
Beau Brummels
Cherokee Girl
Bradley's Barn
Living Voices
Positively 4th Street
Positively 4th Street And Other Message Folk Songs
Black Sabbath
Paranoid
Paranoid
Tom Jones
Lonely Joe
single (b/w I Was A Fool)
James Carr
The Dark End Of The Street
single (b/w Lovable Girl)
Your DJ speaks…
Hank Snow, The Singing Ranger And His Rainbow Ranch Boys
Honeymoon On A Rocketship
The Singing Ranger
The Five Stairsteps
The World Of Fantasy
single (b/w Playgirl's Love)
Graham Parker and the Rumour
Back Door Love
Heat Treatment
Mills Brothers
Caravan
single (b-side to Flat Foot Floogie)
French Frith Kaiser Thompson
The Nearsighted Heron
Invisible Means
Harry Nilsson
Maybe
single (b-side to I Guess The Lord Must Be In New York City)
Bob Seger System
Down Home
Ramblin' Gamblin' Man
Your DJ speaks…
Bob & Ray
Arthur Sturdley-Eating Time
Classic Bob & Ray: Volume 1
Bob Dylan
Isis
Desire
Nina Simone
Just Like A Woman
Here Comes The Sun
Merle Haggard
The Running Kind
single (b-side to Making Believe)
Don Cornell
Mama Guitar
single (b/w A Face In The Crowd)
Clarence 'Frogman' Henry
I'm A Country Boy
single (b/w Lonely Tramp)
Your DJ speaks…
Tom T. Hall
I Washed My Face In The Morning Dew
single (b/w A Picture Of Your Mother)
Johnny Cash & June Carter Cash
Allegheny
single (b/w We're For Love)
The Golden Gate Quartet
Wade In The Water
Swing Down, Chariot (EP)
The Deep Six
Paint It Black
The Deep Six
Curt Boettcher
I Just Want To Be Your Friend
prev. unr.
Matthew Sweet
Quiet Her
Inside
Mal
Mighty Mighty And Roly Poly
single (b/w Nowhere Left To Play)
Your DJ speaks…
CAN
She Brings The Rain
Soundtracks
Afrika Bambaataa & Soulsonic Force
Renegades Of Funk
Planet Rock – The Album
Stiff Little Fingers
You Can't Say Crap On The Radio
single (b-side to Straw Dogs)
Your DJ speaks…
P.P. Arnold
Angel Of The Morning
single (b/w Life Is But Nothing)
Nancy Wilson
You've Got Your Troubles
single (b-side to Uptight (Everything's Alright))
Slagle Miller & The Country Comers
Liberation Blues Part 1
single (b/w Liberation Blues Part 2)
Sparks
The Willys
Whomp That Sucker
Wilmer & The Dukes
Living In The U.S.A.
single (b/w Count On Me)
The Dramatics
Get Up and Get Down
single (b/w Fall In Love, Lady Love)
Your DJ speaks…
Bill Doggett
(Let's Do) The Hully Gully Twist
single (b/w Jackrabbit)
The Drifters
At The Club
single (b/w Answer The Phone)
Flash And The Memphis Casuals
Uptight Tonight
single (b-side to In The Midnight Hour)
Blades of Grass
Happy
The Blades Of Grass Are Not For Smoking
Tommy Boyce and Bobby Hart
For Baby
Test Patterns
Cidney Sza'vee & the Rain
Marianna
single (b/w Tiptoeing)
Michael Holliday
Stairway Of Love
single (b/w May I?)
Fairport Convention
The Deserter
Liege & Lief
Your DJ speaks…
Glen Campbell
Dreams Of The Everyday Housewife
single (b/w Kelli Hoedown)
Roger Miller
I've Been A Long Time Leavin' (But I'll Be A Long Time Gone)
single (b-side to Husbands And Wives)
Robert Johnson
I'll Be Waiting
Close Personal Friend
Crabby Appleton
To All My Friends
Crabby Appleton
Marianne Faithfull
The Last Thing On My Mind
Go Away From My World
Your DJ bids you farewell…