Podcast: Play in new window | Download (Duration: 3:01:01 — 248.6MB)
If you're looking for previous episodes, click here.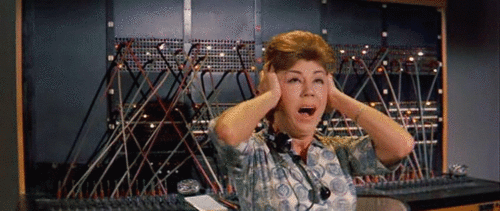 Hinky Dinky Time on WFMU's Give the Drummer Radio, episode 83: Friday, December 19, 2014 at noon, Eastern Time.
Totally wired.
Click here for everything you need to know about accessing the audio.
Access the accuplaylist and comments for this episode at
http://wfmu.org/playlists/hd/20141219
The archived audio and podcast is available now.
Artist:
Title:
Album:
Your DJ welcomes you…
Uncle Michael
Hinky Dinky Time Open
Ringo Starr
Coochy Coochy
single (b-side to Beaucoups Of Blues)
The Raspberries
I'm A Rocker
single (b/w Money Down)
Bachman-Turner Overdrive
Roll On Down The Highway
single (b/w Sledgehammer)
Parliament
Breakdown
single (b/w Little Ole Country Boy)
The Who
Going Mobile
Who's Next
Your DJ speaks…
Spirit
Fresh Garbage
Spirit
The Going Thing
A Message From John Naughton
Christmas 1968 With The Going Thing
Joni Mitchell
River
Blue
Bill Frisell
Goin' Out Of My Head
Beautiful Dreamers
Wade Flemons
That Other Place
single (b-side to I Knew You When)
Your DJ speaks…
Terry Reid With Peter Jay's Jaywalkers
It's Gonna Be Morning
unk.
Elvis Costello
The Ugly Things
prev. unr
Every Mother's Son
Didn't She Lie
Every Mothers Son
Melanie
The Nickel Song
single (b/w What Have They Done To My Song Ma)
The Shadows
Don't Make My Baby Blue
single (b/w My Grandfather's Clock)
Potliquor
You're No Good
First Taste
Your DJ speaks…
Ian Dury & The Blockheads
Sweet Gene Vincent
single (b/w You're More Than Fair (Kilburns))
Gene Vincent & His Blue Caps
Bluejean Bop
single (b/w Who Slapped John)
Wind
Teenybopper
single (b/w I'll Hold Out My Hand)
The Dahlmanns
Ring, Ring
Superhits of The Seventies: Original Hits/Today's Stars (WFMU fundraiser comp)
Home
Bang Bang Bang
unk.
Charlie Feathers
She Set Me Free
single (b-side to That Certain Female)
Your DJ speaks…
Redbone
Chant: 13th Hour
single (b-side toThe Witch Queen Of New Orleans)
Donovan
The Trip
Sunshine Superman
The Guess Who
Minstrel Boy
Canned Wheat
The Lettermen
Everything Is Good About You
single (b/w It's Over)
Harry Macdonough and Orpheus Quartet
Turn Back The Universe And Give Me Yester Day
single (b-side to She is the Sunshine of Virginia)
Your DJ speaks…
Harrison Kennedy
Come Together
single (b/w Sunday Morning People)
Benny Goodman & His Orchestra v. Martha Tilton & Benny Goodman
Oooooh-Oh Boom!
single (b/w Always And Always)
Dallas Frazier
Everybody Oughta Sing A Song
single (b/w Only A Fool)
Phil Everly
Old Kentucky River
Phil's Diner
Al Hirt
Cotton Candy
single (b/w Walkin')
The New Formula
Stay Indoors
single (b-side to Harekrishna)
Your DJ speaks…
Los Bravos
Black Is Black
single (b/w I Want A Name)
Janie Black
Lonely Sixteen
single (b/w A Heartache Grows)
The Lost Generation
The Sly The Slick And The Wicked
single (b/w You're So Young But You're So True)
Moby Grape
Never
Grape Jam
Franciscus Henri
All I Want
single (b/w Song For Jenny)
Your DJ speaks…
Steely Dan
Do It Again
Can't Buy a Thrill
Lou Rawls
Little Drummer Boy
single (b/w A Child With A Toy)
Lucifer
We Gotta Go
single (b/w Don't You (Think The Times A-Comin'))
Gov't Mule
I Shall Return
Dose
Porter Wagoner with Dolly Parton
The Last Thing On My Mind
single (b/w Love Is Worth Living)
Your DJ bids you farewell…