Podcast: Play in new window | Download (Duration: 3:03:06 — 251.4MB)
If you're looking for previous episodes, click here.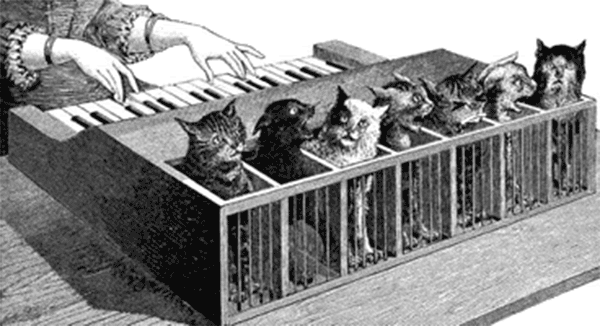 Hinky Dinky Time on WFMU's Give the Drummer Radio, episode 84: Friday, December 26, 2014 at noon, Eastern Time.
Thinking outside of the box…
Click here for everything you need to know about accessing the audio.
Access the accuplaylist and comments for this episode at
http://wfmu.org/playlists/hd/20141226
The archived audio and podcast is available now.
Artist:
Title:
Album:
Your DJ welcomes you…
Uncle Michael
Hinky Dinky Time Open
The Dillards
It's About Time
single (b/w One A. M.)
The Gaylettes
Take A Chance (On Me)
unk.
Jackie Ross
I've Got The Skill
single (b/w Change Your Ways)
Hayley Mills And Hayley Mills
Let's Get Together
single (b/w Cobbler Cobbler)
The Shag
Stop And Listen
single (b/w Melissa)
The Fugs
I Couldn't Get High
The Fugs First Album
Joe Cocker
Hitchcock Railway
Joe Cocker!
Your DJ speaks…
Gunn – Gangloff
Topeka AM
Melodies For A Savage Fix
Bob & Ray
Galaxy Of The Baboons – Shedding
n/a
Your DJ speaks…
Wings
Soily
n/a
The Roamers
We Built A 409
single (b/w Big Man In Town)
Wild Butter
I've Been Waiting for You
Wild Butter
Wiggy Bits
Ellie
Wiggy Bits
Barnabye Bye
Jessie Girl
Room To Grow
Your DJ speaks…
The J. Geils Band
Sno-Cone
Blow Your Face Out
Phil Upchurch
I Don't Know
The Way I Feel
Buck Owens
Buck's Polka
single (b-side to I've Got A Tiger By The Tail)
Mr. 12-String Guitar
Subterranean Homesick Blues
Mr. 12-String Guitar
Jody Miller
Home Of The Brave
single (b/w This Is The Life)
Badfinger
Day After Day
single (b/w Sweet Tuesday Morning)
Louis Armstrong
Kiss Of Fire
single (b/w I'll Walk Alone)
Your DJ speaks…
The Vocaleers
Cootie Snap
single (b/w A Golden Tear)
Ivor Cutler Trio
I Had A Little Boat
single (b/w The Great Grey Grasshopper)
Margie Alexander
Gotta Get A Hold On Me
single (b/w What'cha Tryin' To Do To Me)
Lee Hazlewood
Nothin's Gonna Blow My Mind
unk.
Meat Puppets
Station
Too High to Die
Terrell Prude
Frog Eyes
single (b/w Princess)
The Dillards
One A. M.
single (b-side to It's About Time)
Your DJ speaks…
Ethel Waters And The Jazz Masters
Three Little Words
single (b/w I Got Rhythm)
Glenn Miller and His Orchestra
Perfidia
single (b/w Spring Will Be So Sad)
Dean Martin
I Will
single (b/w You're The Reason I'm In Love)
Roy Hamilton
If I Loved You
single (b/w So Let There Be Love)
Arthur Alexander
I Want To Marry You
prev. unr.
The Everly Brothers
Nancy's Minuet
single (b-side to (So It Was…So It Is) So It Always Will Be)
Your DJ speaks…
Music behind DJ:
Foghat
Drivin' Wheel
single (b/w Night Shift)
Your DJ speaks…
Daryl Hall
Nycny
Sacred Songs
Harry Nilsson
Ambush
Son Of Schmilsson
The Daisies
Cold Wave
single (b/w Put Your Arms Around Me, Honey)
Your DJ speaks…
The Moody Blues
Never Comes The Day
On The Threshold Of A Dream
Porter Wagoner
I've Enjoyed As Much Of This As I Can Stand
single (b/w One Way Ticket To The Blues)
Buck Owens
Before You Go
single (b/w (I Want) No One But You)
Boney M
Gotta Go Home
single (b/w El Lute)
The Seekers
The Last Thing On My Mind
single (b-side to Georgy Girl)
Your DJ bids you farewell…