Podcast: Play in new window | Download (Duration: 3:03:13 — 251.6MB)
If you're looking for previous episodes, click here.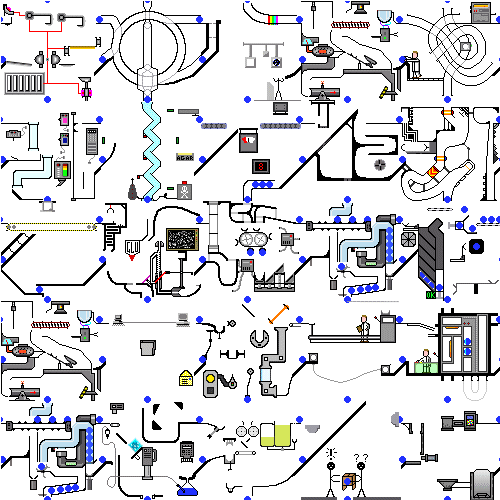 Hinky Dinky Time on WFMU's Give the Drummer Radio, episode 85: Friday, January 2, 2015 at noon, Eastern Time.
Pretty good year…so far.
Click here for everything you need to know about accessing the audio.
Access the accuplaylist and comments for this episode at
http://wfmu.org/playlists/hd/20150102
The archived audio and podcast is available now.
Artist:
Title:
Album:
Your DJ welcomes you…
Uncle Michael
Hinky Dinky Time Open
Steely Dan
King of the World
Countdown to Ecstasy
Brute Force
King of Fuh
I, Brute Force: Confections of Love
Bonzo Dog Band
King of Scurf
Let's Make Up And Be Friendly
Badfinger
King of the Load
Wish You Were Here
Seals & Crofts
King Of Nothing
Unborn Child
Your DJ speaks…
Doll by Doll
Butcher Boy
Remember
Mills Blue Rhythm Band
Harlem Heat
single (b/w There's Rhythm in Harlem)
Steeleye Span
Rave on
single (b/w Reels)
Cliff Richard
Leave My Woman Alone
single (b-side to Joy Of Living (Hank & Cliff))
Joe Cocker
I'll Cry Instead
single (b/w Precious Words)
5th Dimension
Paper Cup
single (b/w Poor Side Of Town)
Your DJ speaks…
Barrence Whitfield Eta Petti & The Bloodyhotsak
Bat Ez Bada Bertze
Barrence Whitfield Eta Petti & The Bloodyhotsak
Grupo Maravilla del Perú
Palomitas De Papel
Al Compas Del Halley
Los Mirlos
Chinito En Onda
single (b/w El Poder Verde)
Harry Nilsson
You Can't Do That (Italian version, 1967)
Aerial Pandemonium Ballet (2000 Buddha reissue)
Stuart Hamblen
What Can I Do For My Country
single (b-side to The Good Old Days)
Your DJ speaks…
Bonnie Owens & Merle Haggard
Slowly But Surely
Just Between The Two Of Us
Dolly Parton & Porter Wagoner
Better Move It on Home
single (b-side to Two Of A Kind)
Loretta Lynn And Conway Twitty
As Soon As I Hang Up The Phone
single (b/w A Lifetime Before)
George Jones & Tammy Wynette
Golden Ring
Golden Ring
Nancy Sinatra & Lee Hazlewood
Lady Bird
Nancy & Lee
Ernest Tubb & Loretta Lynn
Who's Gonna Take The Garbage Out
single (b/w Somewhere Between)
Glen Campbell & Bobbie Gentry
All I Have To Do Is Dream
single (b/w Less Of Me)
Your DJ speaks…
Spanky and Our Gang
Distance
Spanky and Our Gang
Chad & Jeremy
Paxton Quigley's Had the Course
single (b/w You Need Feet (You Need Hands))
Barry Ryan
Eloise
single (b/w Love I Almost Found You)
Electric Banana (The Pretty Things)
Alexander
Electric Banana
Harpers Bizarre
When I Was A Cowboy
The Secret Life Of Harpers Bizarre
Fleetwood Mac
World In Harmony
single (b-side to The Green Manalishi (With The Two Prong Crown))
Your DJ speaks…
James Brown
Talking Loud And Saying Nothing
single (b/w Talking Loud And Saying Nothing – Pt.II)
The Skull Snaps
I'm Your Pimp
single (b-side to My Hang Up Is You)
Curtis Mayfield
Kung Fu
single (b/w Right On For The Darkness )
Chicago Gangsters
Music For The People – Pt. 1
Gangster Love
T-Connection
Let Yourself Go
single (b/w Groove To Get Down)
Dark Tan
Kings Of Soul (Superseded Rock & Roll)
single (b/w Don't Stop It Now, Keep On Doing It)
Your DJ speaks…
The Bee Gees
You Should Be Dancing
single (b/w Subway)
Charlie Calello
Dance, Dance, Dance
single (b/w Dance, Dance, Dance)
The Choice Four
Hey, What's That Dance You're Doing
single (b/w Beside Me)
Disco Tex And The Sex-O-Lettes Featuring Sir Monti Rock III
Get Dancin'
single (b/w Get Dancin', Part II)
Richard Temple
That Beatin' Rhythm
single (b-side to Could It Be)
Your DJ speaks…
The Tokens
Some People Sleep
single (b-side to Don't Worry Baby)
Speed, Glue & Shinki
Run And Hide
Speed, Glue & Shinki
The Glass Bottle
I Ain't Got Time Anymore
single (b/w The First Time)
Mary Hopkin
Goodbye
single (b/w Goodbye)
Bojoura
The Last Thing On My Mind
The Beauty Of Bojoura
Your DJ bids you farewell…