Podcast: Play in new window | Download (Duration: 3:07:03 — 256.9MB)
If you're looking for previous episodes, click here.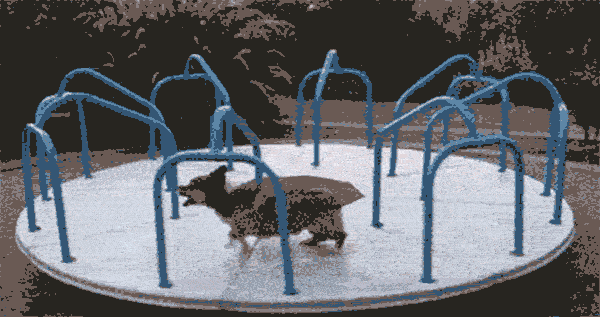 Hinky Dinky Time on WFMU's Give the Drummer Radio, episode 87: Friday, January 16, 2015 at noon, Eastern Time.
Round and round we go.
Click here for everything you need to know about accessing the audio.
Access the accuplaylist and comments for this episode at
http://wfmu.org/playlists/hd/20150116
The archived audio and podcast is available now.
Artist:
Title:
Album:
Your DJ welcomes you…
Uncle Michael
Hinky Dinky Time Open
Jude
Morning Morgantown
prev. unr.
Oliver
Good Morning Starshine
single (b/w Can't You See)
Nick And The Jaguars
Ich-i-bon #1
single (b/w Cool and Crazy)
Amanda Whitt & Friends
Plastered
Don't Mess with the Power Child
Bo Diddley
I Don't Like You
Black Gladiator
Edward Byrnes
Like I Love You
single (b/w Kookie's Mad Pad)
Johnny Cash
Thunderball
prev. unr.
Teddy Neeley with the Teddy Neely Five
New In Town
Teddy Neeley
Your DJ speaks…
Doll by Doll
Sleeping Partners
Remember
Joy Of Cooking
Brownsville
single (b/w Only Time Will Tell Me)
Jim Ford
Rising Sign
single (b/w Big Mouth)
Faron Young
Last Night At A Party
single (b/w A Long Time Ago)
The Stanley Brothers
Just A Little Talk With Jesus
single (b-side to I Hear My Savior Calling)
Ernest Tubb & The Andrews Sisters with The Texas Troubadors
Don't Rob Another Man's Castle
single (b/w Bitin My Fingernails)
Your DJ speaks…
Eddy Arnold, The Tennessee Plowboy And His Guitar
Don't Rob Another Man's Castle
single (b-side to There's Not A Thing (I Wouldn't Do For You))
Bob Darin
Light Blue
Commitment
Grimms
The Masked Poet
Sleepers
The Kubas
I Love Her
single (b/w Magic Potion)
Joe Meek
Magic Star
prev. unr.
(Emporer) Rosko (Michael pasternak)
Teenage Fair
You Are What You Eat OST
King Coleman
The Boo Boo Song (Part 1)
single (b/w The Boo Boo Song (Part 2))
Don Drummond & the Skatalites
Thoroughfare
single (b/w Gold Finger (Tommy McCook & The Supersonics))
Your DJ speaks…
Grandmaster Grajonca
It's My Party (What About Me?)
Yo, Yo-Yo!
Quiet Sun
Mummy Was An Asteroid, Daddy Was A Small Non-Stick Kitchen Utensil
Mainstream
Moby Grape
8:05
Moby Grape
Sugar
What You Want It to Be
File Under: Easy Listening
Free Fall
Free Fall
Power & Volume
Your DJ speaks…
Blood, Sweat & Tears
Meagan's Gypsy Eyes
Child Is Father to the Man
Kenny Ball & His Jazzmen
March Of The Siamese Children
single (b/w If I Could Be With You)
Horst Jankowski
A Walk In The Black Forest
single (b/w Nola)
The Marmalade
Rollin' My Thing
single (b-side to Reflections Of My Life)
White Plains
Noises (In My Head)
single (b-side to Lovin' You Baby)
Your DJ speaks…
Red Onion Joe Linthecome
Pretty Mama Blue
single (b-side to Humming Blues)
Ivory Joe Hunter
Heaven Came Down to Earth
single (b/w I Need Somebody)
Jerry McCain And His Upstarts
My Next Door Neighbour
single (b/w Trying To Please)
George Jackson
Find 'Em, Fool 'Em And Forget 'Em
single (b/w My Desires Are Getting The Best Of Me)
Ohio Players
O-H-I-O
single (b/w Can You Still Love Me)
The Equals
Hold Me Closer
single (b/w Baby, Come Back)
Your DJ speaks…
EIEIO
Every Word True
Land Of Opportunity
Any Trouble
Foolish Pride
Where Are All The Nice Girls?
Earl Fuller's Famous Jazz Band
Slippery Hank
single (b/w Yah-de-dah)
The Hilltoppers Featuring Jimmy Sacca
Marianne
single (b/w You're Wasting Your Time (Tryin' To Lose The Blues))
Kool & the Gang
Hollywood Swinging
single (b/w Dujii)
Your DJ speaks…
Todd Newman
Let's Get Chris Out Of Jail
prev. unr.
Sniff 'n' the Tears
Driver's Seat
single (b/w Slide Away)
Flash & The Pan
Hey, St. Peter
single (b/w Walking In The Rain)
Elton John
Where to Now St. Peter?
Tumbleweed Connection
Big Maybelle
Quittin' Time
single (b/w I Can't Wait Any Longer)
The Lonesome Rhodes
The Last Thing On My Mind
Sandy & Donna
Your DJ bids you farewell…