Podcast: Play in new window | Download (Duration: 3:01:39 — 249.5MB)
If you're looking for previous episodes, click here.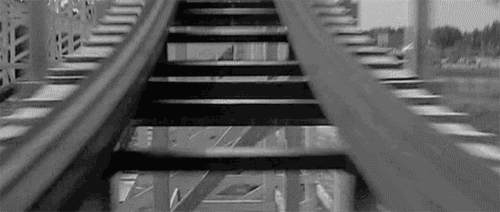 Hinky Dinky Time on WFMU's Give the Drummer Radio, episode 88: Friday, January 23, 2015 at noon, Eastern Time.
I know we've had our ups and downs.
Click here for everything you need to know about accessing the audio.
Access the accuplaylist and comments for this episode at
http://wfmu.org/playlists/hd/20150123
The archived audio and podcast is available now.
Artist:
Title:
Album:
Your DJ welcomes you…

<

Uncle Michael
Hinky Dinky Time Open
The Gosdin Brothers
Love Of The Common People
Sounds of Goodbye

<

The Marbles
I Can't See Nobody
The Marbles
The Road
She's Not There
single (b/w A Bummer)

<

Bobby Darin
Darling Be Home Soon
single (b/w Hello Sunshine)
Jerry Lee Lewis
Sticks and Stones
single (b/w What A Heck Of A Mess)

<

Nancy Sinatra
Sugar Town
single (b/w Summer Wine)
Your DJ speaks…

<

Doll by Doll
More Than Human
Remember
Momus
Quark & Charm, the Robot Twins
The Philosophy of Momus

<

Yoko Ono & the Plastic Ono Band With Elephants Memory, Endless Strings And Choir Boys
Yang Yang
single (b-side to Death Of Samantha)
Group Anmattaf (aka Baye)
Tinariwen
unk.

<

Your DJ speaks…
The Vibrators
Into The Future…
Pure Mania

<

Eddie and the Hotrods
Teenage Depression
Teenage Depression
Dr. Feelgood
Oyeh!
Down By The Jetty

<

Dr. Feelgood
All Through The City
Down By The Jetty
The Stranglers
Bitching
No More Heroes

<

Lew Lewis Reformer
Caravan Man
Save The Wail
Your DJ speaks…

<

Ennio Morricone
Vinear's X-Out Session/death/life
Danger: Diabolik
Ed Ames
Son Of A Traveling Man
single (b/w 2001)

<

Alex Chilton
Tennis Bum
Beale Street Green
James Last
Voodoo Lady's Love
Voodoo-Party

<

Frank Trumbauer and his Orchestra
Dusky Stevedore
single (b/w Bless You Sister)
Elvis Costello & the Attractions
Riot Act (alternate/demo)
Get Happy!!

<

Cheap Trick
Stiff Competition
Heaven Tonight
Your DJ speaks…

<

Titus Turner
Sound-Off
single (b/w Me And My Lonely Telephone)
The Four Blazes
Mary Jo
single (b-side to Mood Indigo)

<

Freda Payne
Mother Misery's Favorite Child
single (b/w For No Reason)
Barbara Lynn
Soul Deep
prev. unr.

<

Little Richard
Greenwood, Mississippi
single (b/w I Saw Her Standing There)
Maceo And The Macks
Soul Power 74 – Part I
single (b/w Soul Power 74 – Part II)

<

Your DJ speaks…
Autosalvage
Autosalvage
Autosalvage

<

Clear Light
Sand
Clear Light
Kaleidoscope
Lie To Me
Incredible Kaleidoscope

<

Tempus Fugit
Come Alive
single (b/w Emphasis On Love)
Os Mutantes
A Minha Menina
single (b/w Adeus Maria Fulô)

<

Warren Smith
Miss Froggie
single (b-side to So Long I'm Gone)
Your DJ speaks…

<

Ella Fitzgerald & the Mills Brothers
Big Boy Blue
single (b-side to Dedicated to You)
Carla Thomas
Gee Whiz (Look At His Eyes)
single (b/w For You)

<

Joe Simon
I Worry About You
single (b-side to Message From Maria)
Shirley Bassey With Wally Stott & His Orchestra
You, You Romeo
single (b/w Fire Down Below)

<

First Choice
The Player – Part 1
single (b/w The Player – Part 2)
Your DJ speaks…

<

Rusty Dean (Gary S. Paxton)
Saturday Satan, Sunday Saint
Country Gospel
Harry Nilsson
Turn On Your Radio
Son Of Schmilsson

<

Scott Walker
It's Over
'Til The Band Comes In
Pattern
The Last Thing On My Mind
unk.

<

Your DJ bids you farewell…