Podcast: Play in new window | Download (Duration: 3:04:31 — 253.4MB)
If you're looking for previous episodes, click here.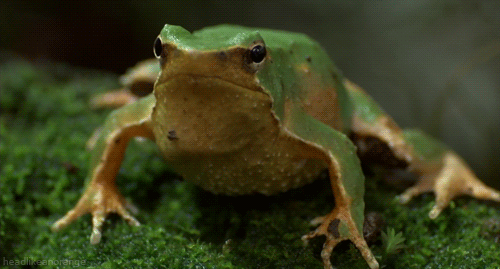 Hinky Dinky Time on WFMU's Give the Drummer Radio, episode 90: Friday, February 6, 2015 at noon, Eastern Time.
Hey, I heard you guys can help me with frog protection.
Click here for everything you need to know about accessing the audio.
Access the accuplaylist and comments for this episode at
http://wfmu.org/playlists/hd/20150206
The archived audio and podcast is available now.
Artist:
Title:
Album:
Your DJ welcomes you…
Uncle Michael
Hinky Dinky Time Open
JD McPherson
Everybody's Talking 'bout the All-American
Let The Good Times Roll
Coloured Balls
GOD
Ball Power
Your DJ speaks…
Doll by Doll
Janice
Remember
Roy 'C'
I'm Gonna Make It
single (b-side to Shotgun Wedding)
Steve Earle and the Supersuckers
Angel Is the Devil
Creepy Jackalope Eye
Alice Cooper
Billion Dollar Babies
Billion Dollar Babies
Don Covay
Key To The Highway
single (b-side to Everything I Do Goin' Be Funky)
Luca Stricagnoli
Thunderstruck
Luca Stricagnoli
Your DJ speaks…
Question Mark & the Mysterians
8 Teen
single (b-side to I Need Somebody)
Bruce Ruffin (as The Pyramids)
Geronimo
single (b-side to Rain)
Michael Murphey
Geronimo's Cadillac
single (b/w Boy From The Country)
Harry Nilsson
Leggenda
single (b-side to Per Chi (Without You))
Chris Bell
Make a Scene
I Am The Cosmos
Steve Miller Band
Motherless Children
Your Saving Grace
Your DJ speaks…
Bee Gees
Idea
Idea
Dick and Deedee
When Blue Turns to Grey
single (b/w Some Things Just Stick In Your Mind)
Cindy Walker
When My Blue Moon Turns To Gold Again
single (b/w unk.)
Peter & Gordon
When The Black Of Your Eye Turns To Grey
single (b-side to Baby I'm Yours)
Rolling Stones
Blue Turns To Grey
December's Children (And Everybody's)
Husker Du
Pink Turns to Blue
Zen Arcade
The Lewis Sisters
He's An Oddball
single (b/w By Some Chance)
Your DJ speaks…
Henry Thomas
Bull Doze Blues
single (b/w Old Country Stomp)
Michael Bloomfield, Al Kooper & Steve Stills
It Takes a Lot to Laugh, It Takes a Train to Cry
Super Session
The Carter Family
On My Way to Canaan's Land
single (b/w Cowboy Jack)
Elvis Costello
Ring Of Fire
Anchored In Love – A Tribute To June Carter Cash
Amos Milburn
Chicken Shack Boogie
single (b-side to It Took A Long, Long Time)
The Allman Brothers Band
Crazy Love
single (b/w Just Ain't Easy)
Your DJ speaks…
Donna Summer
Love To Love You Baby
single (b/w Need-A-Man Blues)
Sylvia
Pillow Talk
single (b/w My Thing)
Jane Birkin Avec Serge Gainsbourg
Je T'Aime… Moi Non Plus
single (b/w Jane B.)
Rita Cadillac
Make Love To Me
single (b-side to Super Erotica)
Aphrodite's Child
Infinity ∞ (With Irene Papas)
666 (The Apocalypse of John, 13/18)
Your DJ speaks…
Dionne Warwick
I'll Never Fall in Love Again
single (b/w What The World Needs Now Is Love)
Yma Sumac
Malambo No. 1
Mambo!
Matthew Sweet
Your Sweet Voice
Girlfriend
Champion Jack Dupree
Tongue Tied Blues
single (b-side to The Blues Got Me Rockin')
Karin Kent
Tired, Broke And Busted
Party (EP)
The O'Kanes
That's All Right Mama
The O'Kanes
Your DJ speaks…
YES
Roundabout
Fragile
Charlie Rich
Pass On By
single (b-side to Love Is After Me)
Joe Henderson
Baby Don't Leave Me
single (b/w Right Now)
Patience & Prudence
Gonna Get Along without Ya Now
single (b/w The Money Tree)
Neil Diamond
The Last Thing On My Mind
Stones
Your DJ bids you farewell…