Podcast: Play in new window | Download (Duration: 3:03:09 — 251.5MB)
If you're looking for previous episodes, click here.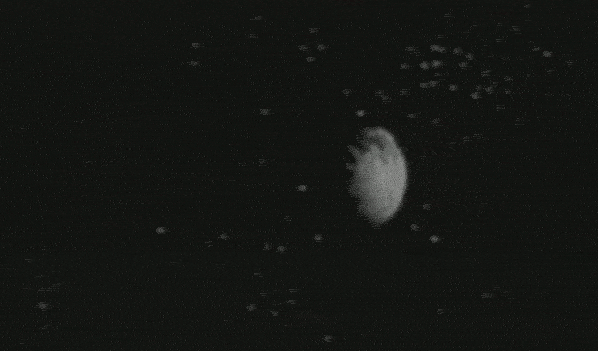 Hinky Dinky Time on WFMU's Give the Drummer Radio, episode 91: Friday, February 13, 2015 at noon, Eastern Time.
That place? Seriously?
Click here for everything you need to know about accessing the audio.
Access the accuplaylist and comments for this episode at
http://wfmu.org/playlists/hd/20150213
The archived audio and podcast is available now.
Artist:
Title:
Album:
Your DJ welcomes you…
Uncle Michael
Hinky Dinky Time Open
Peggy Lee with the Dave Barbour Orchestra
It's A Good Day
single (b-side to You Was Right, Baby)
Bill Frisell
In Deep
Bill Frisell Quartet
The Mills Brothers
A Carnival in Venice
single (b/w Go In And Out The Window)
The Band
The W. S. Walcott Medicine Show
single (b-side to Third Man Theme)
Neil Diamond
Brother Love's Traveling Salvation Show
Brother Love's Traveling Salvation Show
The Kinks
Last Of The Steam Powered Trains
The Kinks Are The Village Green Preservation Society
Your DJ speaks…
Doll by Doll
Palace of Love
Remember
Brute Force
To Sit on a Sandwich
I, Brute Force: Confections of Love
Blossom Toes
People Of The Royal Parks
We Are Ever So Clean
The Running Jumping Standing Still Band
Aye-O
single (b/w Why Be Blue)
The Tartan Horde
Rollers Show
Let's Go To The Disco (EP)
The Bay City Rollers
Money Honey
single (b/w Maryanne)
Your DJ speaks…
Raymond Scott
Bendix 2 – The Tomorrow People
unk.
The Shadows
Atlantis
single (b/w I Want You To Want Me)
Ethel Smith
Rhythm Antics
Rhythm Antics!
Pandora Orchestra
Kitten (Theme From Thames TV Production Good Afternoon)
single (b-side to Lap Of Honour (The London Stadium Orchestra)
Mac Rebennack
Storm Warning (long version)
single (b/w Foolish Little Girl)
Mallard
Back On The Pavement
Mallard
Linda Van Dyck With Boo And The Boo Boo´s
Stengun
single (b/w Oriental Boo)
Mickey And The Mex-Tex
Borracho
unk.
Your DJ speaks…
Billy Joe Royal
Hush
single (b/w Watching From The Bandstand)
Blackburn & Snow
It's So Hard
prev. unr.
The Velvet Underground (Reed & Cale)
Wrap Your Troubles In Dreams (Demo excerpt)
prev. unr.
Nico
Wrap Your Troubles In Dreams
Chelsea Girl
John Lennon
Meat City
single (b-side to Mind Games)
Buddy Miles
Memphis Train
single (b/w My Chant)
Your DJ speaks…
Violent Femmes
Rejoice And Be Happy
Freak Magnet
The Dixie Hummingbirds
Devil Can't Harm a Praying Man
single (b-side to Poor Pilgrim Of Sorrow)
Aphrodite's Child
The Four Horsemen
666 (The Apocalypse of John, 13/18)
Blue Chips
Crying Holy Unto the Lord
unk.
Cockney Rebel
Spaced Out
single (b-side to Judy Teen)
Coloured Balls
Human Being
Ball Power
Your DJ speaks…
Todd Rundgren
We Gotta Get You A Woman
Runt
The Messengers
Window Shopping
single (b/w California Soul)
Bobby Pedrick Jr.
White Bucks And Saddle Shoes
single (b/w Stranded)
Al Hendrix
Wait'll You Get A Whiff Of My Aftershave Lotion
unk.
Bo Diddley
Pills
single (b/w Call Me)
Carl Perkins
Dixie Fried
single (b/w I'm Sorry, I'm Not Sorry)
Barbra Streisand
Life On Mars
Butterfly
Your DJ speaks…
Russ Morgan
Lambeth Walk
single (b/w Why Doesn't Somebody Tell Me These Things?)
George Olsen's Music
Doin' The Raccoon
single (b/w It Goes Like This (Johnny Johnson And His Statler Pennsylvanians)
Hal Kemp & His Orchestra
Shuffle Off To Buffalo
single (b-side to Forty Second Street)
Mildred Bailey
Rockin' Chair
single (b/w Little Joe)
Your DJ speaks…
The Bobbettes
I Don't Like It Like That Part 1
single (b/w I Don't Like It Like-That (Part 2))
Bill Withers
I Wish You Well
Making Music
Brenda Holloway
When I'm Gone
single (b/w I've Been Good To You)
Ennio Morricone
Il Giardino Delle Delizie
The Garden Of Delights – OST
Willie Nelson
The Last Thing on My Mind
Island In The Sea
Your DJ bids you farewell…