Podcast: Play in new window | Download (Duration: 3:08:30 — 258.9MB)
If you're looking for previous episodes, click here.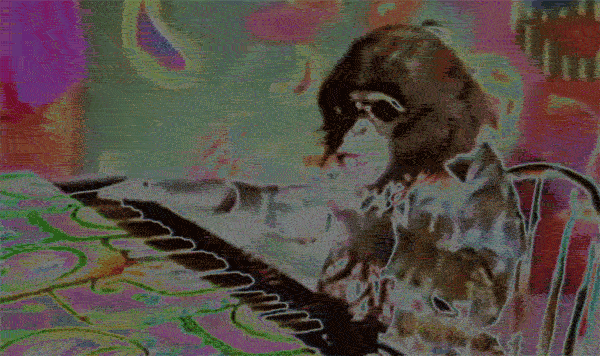 Hinky Dinky Time on WFMU's Give the Drummer Radio, episode 93: Friday, March 6, 2015 at noon, Eastern Time.
I'll be a monkey's uncle.
Click here for everything you need to know about accessing the audio.
Access the accuplaylist and comments for this episode at
http://wfmu.org/playlists/hd/20150306
The archived audio and podcast is available now.
Artist:
Title:
Album:
Your DJ welcomes you…
Uncle Michael
Hinky Dinky Time Open
Lalo Schifrin
Mannix
Mannix
Walter Murphy & the Big Apple Band
A Fifth of Beethoven
single (b/w California Strut)
Heart
Crazy On You
single (b-side to If You Gotta Make A Fool Of Somebody)
Freddie & The Dreamers
Feel So Blue
single (b-side to If You Gotta Make A Fool Of Somebody)
Marie Knight
Cry Me A River
single (b/w Comes The Night)
Do Re Mi Children's Chorus
Bend Me, Shape Me
Do Re Mi Children's Chorus Sing
Your DJ speaks…
Doll by Doll
The Fountain is Red: The Fountain is White
Remember
The Sensational Guitars of Dan & Dale
The Penguin Chase
Batman And Robin
The Viscounts
Harlem Noncturne
sing (b/w Dig)
People's Choice
Jam Jam Jam (All Night Long) (Original Album Version)
We Got The Rhythm
Bonnie Raitt
Monkey Business
Silver Lining
Los Indios Tabajaras
Maria Elena
Maria Elena
Your DJ speaks…
Children of the Mission (Giorgio Moroder)
Lord (Release Me)
single (b/w tears)
Colours
God Please Take My Life
single (b/w Angie)
Buddy Knox
I Think I'm Gonna Kill Myself
single (b/w To be With You)
Elton John
I Think I'm Going to Kill Myself
Honky Chateau
Bill Withers
Better Off Dead
Just As I Am
Benyamin Sueb
Digebukin
unk.
Your DJ speaks…
Howlin' Wolf
Bluebird
Chess
Al Green
Are You Lonely For Me Baby
Get's Next To You
Doris Duke
Ghost of Myself
I'm A Loser
Rod Stewart
Mandolin Wind
single (b-side to (I Know) I'm Losing You)
Danny O'Keefe
Good Time Charlie's Got The Blues
single (b/w The Valentine Pieces)
Your DJ speaks…
Sixth Day Creation
Cherry Pie
single (b/w You're Better By Far)
The Guess Who
Proper Stranger
American Woman
Thor's Hammer
Stay
single (b-side to Show Me You Like Me )
Crabby Appleton
Grab On
single (b/w Can't Live My Life)
Piper
Out Of Control
Piper
Pilot
Just a Smile
single (b/w Are You In Love)
Your DJ speaks…
Suzi Jane Hokom
First Street Blues
prev. unr.
Ruthann Friedman
Danny
Constant Companion
Françoise Hardy
Strange Shadows
One Nine Seven Zero
Betty Everett
You're No Good
single (b/w Chained To Your Love)
Gladys Knight & the Pips
You Need Love Like I Do (Don't You?)
single (b/w You're My Everything)
ABBA
Fernando
single (b/w Hey Hey Helen)
Your DJ speaks…
Eddie Gorman & His Group
Telephone Blues
single (b/w Beef Ball Baby)
The Everly Brothers
Watchin' It Go
Pass The Chicken And Listen
Joe South
Down in the Boondocks
unk.
JD McPherson
Scandalous
Signs & Signifiers
The Kingston
Trio Scotch and Soda
The Kingston Trio
Harry James and his Orchestra
Memphis Blues
single (b/w Sleey Time)
The O'jays
Use Ta Be My Girl
single (b/w This Time Baby)
The Four Tops
Ain't No Woman Like The One I Got
single (b/w The Good Lord Knows)
Your DJ speaks…
The Cockerel Chorus
Nice One Cyril
single b/w Cyril Marches On)
Pendragon
Never Gonna Go Back
single (b/w Desert Of Time)
Betty Everett And Jerry Butler
Let It Be Me
single (b/w Ain't That Loving You Baby)
The Shangri-Las
Past, Present, and Future
single (b/w Love You More Than Yesterday)
The Rolling Stones
No Expectations
Beggars Banquet
Glenn Yarbrough
The Last Thing on My Mind
Somehow, Someway
Your DJ bids you farewell…