Podcast: Play in new window | Download (Duration: 3:06:55 — 256.7MB)
If you're looking for previous episodes, click here.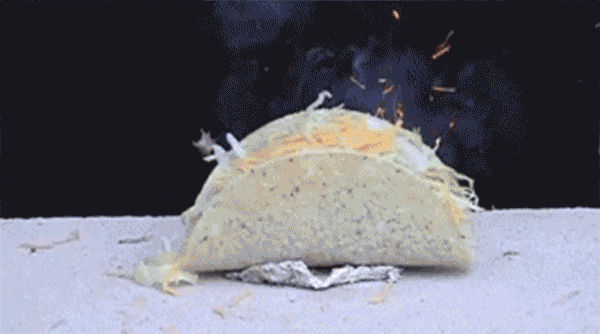 Hinky Dinky Time on WFMU's Give the Drummer Radio, episode 96: Friday, March 27, 2015 at noon, Eastern Time.
The exploding taco of joy.
Click here for everything you need to know about accessing the audio.
Access the accuplaylist and comments for this episode at
http://wfmu.org/playlists/hd/20150327
The archived audio and podcast is available now.
Artist:
Title:
Album:
Your DJ welcomes you…
Uncle Michael
Hinky Dinky Time Open
Sweathog
Hallelujah
single (b/w Still On The Road)
Muddy Waters
I'm Ready
single (b/w I Don't Know Why)
Buddy and Claudia (Griffin)
I Want To Hug Ya, Kiss Ya, Squeeze Ya
single (b-side to Please Come Back To Me)
King Harvest
Dancing in the Moonlight
single (b/w Marty And The Captain)
Sugar
Needle Hits E
Helpless
Leabert Lindsey
Hawaiian Roughrider
unk.
Jared Lekites
Five Separate Lives
single (b/w And It's Over)
Your DJ speaks…
The Wright Specials
Ninety Nine And A Half Won't Do
single (b/w I Won't Go Back)
The Coastliners
She's My Girl
single (b/w I'll Be Gone)
George Formby
Talking To The Moon About You
single (b/w Much Too Shy)
Otis Redding
You Left The Water Running (unedited version)
single (b/w The Otis Jam – The Memphis Studio Band)
Listen (Robert Plant)
You'd Better Run
Sixty Six To Timbuktu
Generation X
Rock On
Perfect Hits Vol 2
Tinted Windows
We Got Something
Tinted Windows
Your DJ speaks…
Tom Northcott
Suzanne
single (b/w Spaceship Races)
The Blue Things
Pretty Thing-Oh
single (b/w Just Two Days Ago)
Carl Smith
Satisfaction Guaranteed
single (b/w Who'll Buy My Heartaches)
Wanda Jackson
Riot In Cell Block Number Nine
single (b/w Little Charm Bracelet)
Brother Jack McDuff
Rock Candy
single (b/w A Real Good 'Un)
Louis Armstrong & Mills Brothers
W.P.A.
single (b/w Marie)
Your DJ speaks…
The Bonzo Dog Doo-Dah Band
Canyons Of Your Mind
single (b-side to I'm The Urban Spaceman)
Sir Douglas Quintet
At The Crossroads
single (b/w Texas Me)
Jimmy Smith
Back At The Chicken Shack
Back at the Chicken Shack
Cousin Joe And Sam Price Trio
Box Car Shorty's Confession
This Is The Blues Vol. 10 (EP)
Pete Wingfield
Eighteen With A Bullet
single (b/w Shadow Of A Doubt)
Your DJ speaks…
Simtec and Wylie
Gotta' Get Over The Hump
single (b/w Nine Times Out Of Ten)
The New York Dolls
Lonely Planet Boy
New York Dolls
The Key
Cause You're a Lady
Fit Me In
Ian Matthews
Franklin Avenue
Journeys From Gospel Oak
Four Lads
I Just Don't Know
single (b/w Golly)
The Shots (The Smoke)
Keep A Hold Of What You've Got
single (b/w She's A Liar)
Mills Brothers
Asleep In The Deep
single (b-side to Meet Me Tonight In Dreamland)
Your DJ speaks…
Led Zeppelin
Moby Dick
Led Zeppelin II
The Raspberries
Let's Pretend
single (b/w Every Way I Can)
Big Brother & The Holding Company
Home On The Strange
Be A Brother
Phil Everly
Friends
Mystic Line
Jimmie Skinner
Dark Hollow
single (b/w Walkin' My Blues Away)
Ella Fitzgerald
Hello, Ma! I Done It Again
singe (b-side to Wishful Thinking)
The Dictators
Avenue A
D.F.F.D.
Your DJ speaks…
Andre Williams and the Don Juans
Pulling Time
single (b/w Going Down To Tia Juana)
Caretakers
East Side Story
single (b/w Epic)
The Who
It's Not True
The Who Sings My Generation
Jim Reeves
Pride Goes Before A Fall
single (b/w I'm Gonna Change Everything)
Les Crane
Desiderata
single (b/w A Different Drummer)
Your DJ speaks…
The Cindermen
Don't Do It Some More ('Cause It Hurts So Good)
single (b/w True Love)
Brinsley Schwarz
(It's Gonna Be A) Bring Down
single (b-side I've Cried My Last Tear)
Roy Orbison
It's Over
single (b/w Indian Wedding)
Tom Paxton
The Last Thing On My Mind
Ramblin' Boy
Your DJ bids you farewell…