Podcast: Play in new window | Download (Duration: 3:03:32 — 252.0MB)
If you're looking for previous episodes, click here.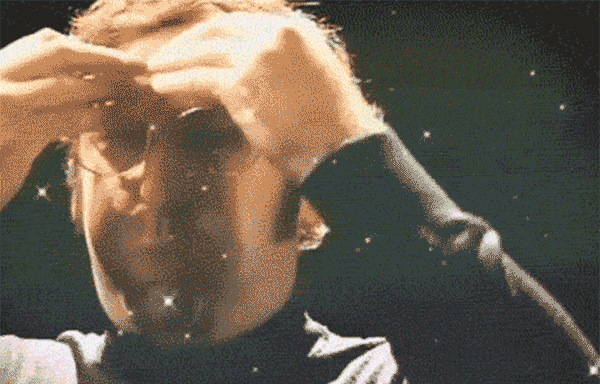 Hinky Dinky Time on WFMU's Give the Drummer Radio, episode 98: Friday, April 10, 2015 at noon, Eastern Time.
How do I top last week?
Click here for everything you need to know about accessing the audio.
Access the accuplaylist and comments for this episode at
http://wfmu.org/playlists/hd/20150410
The archived audio and podcast is available now.
Artist:
Title:
Album:
Your DJ welcomes you…
Uncle Michael
Hinky Dinky Time Open
Sammy Davis Jr.
Baretta's Theme (Keep Your Eye on the Sparrow)
single (b/w I Heard A Song)
Tom Jones
It Takes A Worried Man
Along Came Jones
Devo
(1976 demo) (I Can't Get No) Satisfaction
Hardcore Devo: Volume One
Baby Huey
Running
The Baby Huey Story – The Living Legend
The Staple Singers
Good News
Swing Low
The Four Pennies
Black Girl
single (b/w You Went Away)
Francis Lai
A Man And A Woman [Un Homme Et Une Femme]
A Man And A Woman [Un Homme Et Une Femme]
Your DJ speaks…
Joe Liggins & The Honeydrippers
Three O'Clock Jump (Part 2)
single (b-side to Three O'Clock Jump (Part 1)
Mills Brothers
Julius Ceasar
single (b-side to Sixty Seconds Got Together)
Ramsey Lewis
What's The Name Of This Funk (Spider Man)
single (b/w Juaacklyn)
Bobby Bland
Yield Not To Temptation
single (b/w How Does A Cheating Woman Feel)
Aaron Neville
Over You
single (b-side to Every Day)
Tammi Lynn
Mojo Hannah
single (b/w One Night Of Sin)
Nancy Wilson
Why Try to Change Me Now?
Welcome to My Love
Your DJ speaks…
Groucho Marx & The Ken Lane Singers
Omaha, Nebraska
single (b/w Hurray For Captain Spaulding)
Don Everly
Omaha
Don Everly
Moby Grape
Omaha
Moby Grape
Preston Love featuring Shuggie Otis On Guitar
Omaha Bar-B-Que
Preston Love's Omaha Bar-B-Q
Stan Freberg
Omaha!
Omaha! (ep) starring Stan Freberg with Byron Kane, Frances Osborn, Jud Conlon's Rhythmaires and members of the Original Cast! Music arranged and conducted by Billy May
Your DJ speaks…
Speedy West
Space Man In Orbit
Guitar Spectacular
Jerry Reed
Lightning Rod
East Bound And Down
Lefty Frizzell
Saginaw, Michigan
single (b/w When It Rains The Blues)
Lee Hazlewood
Buying Back
For Every Solution There's A Problem
Warner Mack
It Takes A Lot Of Money
single (b/w A Million Thoughts From My Mind)
Charlie Louvin
You Finally Said Something Good (When You Said Goodbye)
single (b-side to Something To Think About)
Tennessee Ernie Ford
Worried Mind
Country Hits…Feelin' Blue
Speedy West and Jimmy Bryant
Jammin' With Jimmy
Country Cabin Jazz
Your DJ speaks…
Sparks
Stereo
Terminal Jive
The Stranglers
Love 30
The Great Lost Stranglers Album (Continued)
The Montesas
Can`t Find the Doorknob
Hipsville Teen Party
The Sonics
Boss Hoss
Here Are The Sonics!!!
Potliquor
Down The River Boogie
First Taste
Smokie
Living Next Door To Alice
single (b/w Run To You)
Your DJ speaks…
Louis Nye
Teenage Beatnik
unk.
Frank Sinatra, Antônio Carlos Jobim
One Note Samba (Samba de Uma Nota Só)
Sinatra & Company
Flip City
Exiles Road
Flip City Demos
The Brothers Four
Nowhere Man
Sing Lennon-McCartney. A Beatles Songbook
Georgie Fame & the Blue Flames
Yeh, Yeh
single (b/w Preach And Teach)
Benny Goodman And His Orchestra Feat. Jimmy Rushing
He Ain't Got Rhythm
single (b/w This Year's Kisses (Margaret McCae vocal))
The Louvin Brothers
Wait For The Light To Shine
The Great Roy Acuff Songs
Fountains of Wayne
Hackensack
Welcome Interstate Managers
Dust
Ivory
Hard Attack
Your DJ speaks…
Paul & Linda McCartney
Monkberry Moon Delight
Ram
Helen Reddy
One Way Ticket
single (b/w Go)
Jake Holmes
Houston Street
A Letter to Katherine December
Alan Dean And His Problems
Thunder & Rain
single (b/w As Time Goes By)
Lipps, Inc.
Funkytown
single (b/w All Night Dancing)
Your DJ speaks…
Necromandus
Nightjar
Quicksand Dream
Charlie Walker
Daddy's Coming Home (Next Week)
single (b-side to I'm Gonna Hang Up My Gloves)
Loudon Wainwright III
Out of This World
I'm Alright
Your DJ bids you farewell…