Podcast: Play in new window | Download (Duration: 3:00:09 — 247.4MB)
If you're looking for previous episodes, click here.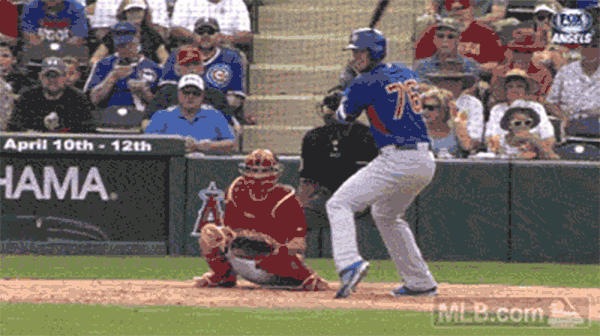 Hinky Dinky Time on WFMU's Give the Drummer Radio, episode 99: Friday, April 17, 2015 at noon, Eastern Time.
This could be the start of something big.
Click here for everything you need to know about accessing the audio.
Access the accuplaylist and comments for this episode at
http://wfmu.org/playlists/hd/20150417
The archived audio and podcast is available now.
Artist:
Title:
Album:
Your DJ welcomes you…
Uncle Michael
Hinky Dinky Time Open
Steve Lawrence & Eydie Gorme
This Could Be The Start Of Something Big
single (b/w Darn It, Baby, That's Love)
Guitar Wolf
Hakata Tactics
Spacenattleshiplove
Ohta-San
Sushi
single (b/w Little Tree)
Santana
Jingo (single edit)
single (b/w Persuasion)
Babatunde Olatunji
Jin-Go-Lo-Ba
Drums Of Passion
The Atlantics
Bombora
Bombora
Your DJ speaks…
Gasolin'
Sju-bi-du-bi-mand
Gasolin' 3
Hank Locklin
The Girls Get Prettier (Every Day)
The Month's Best From The Country & West Vol 6
Ann-Margret
You Turned My Head Around
single (b/w It's A Nice World To Visit (But Not To Live In))
Eddy Duchin & His Orchestra
The Gaucho Serenade
single (b/w Crepusculo)
Chet Baker
My Ideal
Chet Baker Sings
Horace Parlan
Congalegre
Headin' South
Your DJ speaks…
Paul Revere & The Raiders featuring Mark Lindsay
I Hear A Voice
Revolution!
The Lewis & Clark Expedition
I Feel Good (I Feel Bad)
single (b/w Blue Revelations)
Zoot
One Time, Two Times, Three Times Four
single (b/w Sailing)
Three Dog Night
One
single (b/w Chest Fever)
Tall Dwarfs
Song Of The Silence
Louis Likes His Daily Dip (EP)
Syl Johnson
Different Strokes
single (b/w Sorry Bout Dat)
The Partridge Family
It's One of Those Nights (Yes Love)
single (b/w One Night Stand)
Your DJ speaks…
Fat Mattress
How Can I Live
Fat Mattress
Ellie Pop
Oh! My Friend
Ellie Pop
Blood Sweat & Tears
Hi-De-Ho
Blood, Sweat And Tears 3
Carl Hall
You Don't Know Nothing About Love
single (b/w Mean It Baby)
Eddy Arnold, The Tennessee Plowboy And His Guitar
One Kiss Too Many
single (b-side to The Echo Of Your Footsteps)
Brad Suggs Orchestra and Chorus
Like Catchin' Up
single (b-side to Elephant Walk)
Your DJ speaks…
Richard Clapton
The Best Years Of Our Lives
The Best Years Of Our Lives
Stargard
What You Waitin' For
single (b/w Smile)
Bob Azzam & The Great Expectation
Rain Rain Go Away
Bob Azzam & The Great Expectation
Sandy Salisbury
The Good Ol' Good Times
Sandy
The Webspinners (Ron Dante)
A Groove To Be Free
The Amazing Spider-Man: From Beyond The Grave – A Rockomic
Your DJ speaks…
Aztec Camera
Just Like The USA
Knife
Department S
Going Left Right
single (b/w She's Expecting You)
Forbidden Five
R.F.D. Rangoon
single (b/w Enchanted Farm)
Holland And Dozier
Come On Home
single (b-side to What Goes Up, Must Come Down)
Hot Tuna
Hesitation Blues
Hot Tuna
Your DJ speaks…
Kay Starr With Hugo Winterhalter's Orchestra & Chorus
The Rock & Roll Waltz
single (b/w I've Changed My Mind A Thousand Times)
Hungaria
Koncert A Marson
Hungaria
Russell Morris
Let's Do It
Russell Morris
Rob Wasserman & Jennifer Warnes
Ballad of the Runaway Horse
Trios
Neil Diamond
Free Life
Tap Root Manuscript
Your DJ speaks…
Mel Tormé
Games People Play
single (b-side to Willie And Laura Mae Jones)
The Nutty Squirrels
Uh! Oh! Part 2
single (b-side to Uh! Oh! Part 1)
Ray Whitley
Take Back Your Mind
single (b/w Here Today, Gone Tomorrow)
Cracker
Get on Down the Road
Berkeley To Bakersfield
George Harrison
All Things Must Pass
All Things Must Pass
Your DJ bids you farewell…