Podcast: Play in new window | Download (Duration: 3:05:07 — 254.2MB)
If you're looking for previous episodes, click here.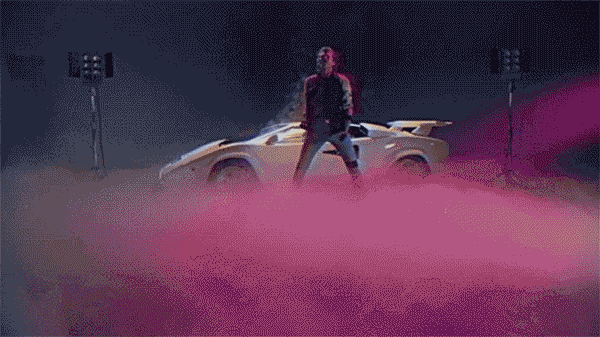 Hinky Dinky Time on WFMU's Give the Drummer Radio, episode 100: Friday, April 24, 2015 at noon, Eastern Time.
100? That's just crazy.
Click here for everything you need to know about accessing the audio.
Access the accuplaylist and comments for this episode at
http://wfmu.org/playlists/hd/20150424
The archived audio and podcast is available now.
Artist:
Title:
Album:
Your DJ welcomes you…
Uncle Michael
Hinky Dinky Time Open
Merle Haggard
Gone Crazy
Branded Man
Crazy Elephant
Dark Part of My Mind
single (b-side tp Gimme Gimme Good Lovin' )
The Kinks
Acute Schizophrenia Paranoia Blues
Everybody's In Show-Biz
Gene Vincent
I Flipped
Bluejean Bop
Wally Cox
What a Crazy Guy (Dufo)
single (b-side to There is a Tavern in the Town)
The Ramones
Gimme Gimme Shock Treatment
Leave Home
Your DJ speaks…
Prince Buster
Madness
single (b/w Toothache)
The Sonics
Psycho
single (b-side to The Witch)
Speedy West
Flippin' The Lid
Steel Guitar
Meat Puppets
Crazy
Huevos
Screaming Lord Sutch & The Savages
Loony Rock
Screaming Lord Sutch & The Savages
Chris Montez
Going Out Of My Head
Time After Time
Lindsey Buckingham
Go Insane
Go Insane
Your DJ speaks…
Yodelin' Shorty
The Crazy Laughing Blues
single (b/w made To Yodel)
Kevin Ayers and The Whole World
Lunatics Lament
Shooting At The Moon
The Replacements
Treatment Bound
Hootenanny
Loudon Wainwright III
Therapy
Therapy
Porter Waggoner
Rubber Room
single (b/w The Late Love Of Mine)
Slade
Mama Weer All Crazee Now
single (b/w Man Who Speeks Evil)
Your DJ speaks…
J.J. Cale
Crazy Mama
Naturally
Ngozi Family
She Looks So Crazy
Day of Judgement
Glenda Collins
Crazy Guy
single (b-side to Take A Chance)
Dorothy Berry
You're Driving Me Crazy
single (b/w I'll Come Back To You)
Jack Reno
We All Go Crazy
I'm A Good Man In A Bad Frame Of Mind
Jim Reeves
I Guess I'm Crazy
single (b/w Not Until Next Time)
The Boston
My Crazy Family
single (b/w Cornflakes)
John Gary Williams
The Whole Damn World Is Going Crazy
single (b/w Ask The Lonely)
Your DJ speaks…
Willie Dixon & Koko Taylor
Insane Asylum
Koko Taylor
Neu!
Crazy
Neu! 4
Pink Floyd
Brain Damage
Dark Side Of The Moon
Baker Night & The Knightmares
Hallucinations
single (b/w I Feel Sick About the Whole Thing)
Milt Trenier and his Solid Six
Flip Our Wigs
single (b/w You're Killin' Me)
The Ramones
I Wanna Be Sedated
Road To Ruin
Your DJ speaks…
Janis Ian
Insanity Comes Quietly To The Structured Mind
single (b/w Sunflakes Fall, Snowrays Call)
Matthew Sweet
Lost My Mind
100% Fun
Cameo
Insane
single (b/w I Want You)
Mud
Crazy
single (b/w Do You Love Me)
Duffo
Give Me Back Me Brain
Duffo
Your DJ speaks…
Black Sabbath
Paranoid
Paranoid
Elephant's Memory
Madness
Elephant's Memory
Crabby Appleton
Some Madness
Crabby Appleton
Sly & the Family Stone
My Brain (Zig-Zag) [Instrumental]
Stand!
Jacko
My Brain Hurts
single (b/w Like I Want You)
The Bonzo Dog Band
You Done My Brain In
single (b/w Mr Slater's Parrot)
Waylon Jennings
Mental Revenge
single (b/w Born To Love You)
Your DJ speaks…
Mott the Hoople
Mental Train (The Moon Upstairs) [Demo]
prev. unr.
Invitations
They Say The Girl's Crazy
single (b-side to For Your Precious Love)
The Ramones
Psycho Therapy
single (b/w Time Has Come Today)
David Essex
We All Insane
single (b-side to Lamplight)
The Free Design
Make the Madness Stop
Kites are Fun
Your DJ bids you farewell…