Podcast: Play in new window | Download (Duration: 3:03:19 — 251.7MB)
If you're looking for previous episodes, click here.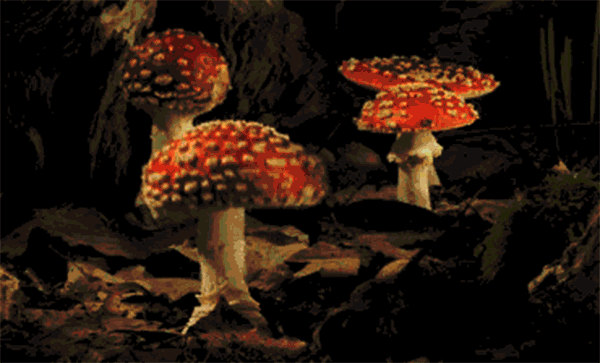 Hinky Dinky Time on WFMU's Give the Drummer Radio, episode 101: Friday, May 1, 2015 at noon, Eastern Time.
It's just one damned thing after another.
Click here for everything you need to know about accessing the audio.
Access the accuplaylist and comments for this episode at
http://wfmu.org/playlists/hd/20150501
The archived audio and podcast is available now.
Artist:
Title:
Album:
Your DJ welcomes you…
Uncle Michael
Hinky Dinky Time Open
Bee Gees
First Of May
Odessa
Chris Hodge
We're On Our Way
single (b/w Supersoul)
The Records
All Messed Up and Ready to Go
The Records
Randy Newman
Baltimore
single (b/w You Can't Fool The Fat Man)
Lyle Lovett
Baltimore
Joshua Judges Ruth
Your DJ speaks…
Department S
Is Vic There?
single (b/w Solid Gold Easy Action)
Crazy Joe & The Variable Speed Band
Eugene
single (b/w Madam Palm)
Señor Coconut Y Su Conjunto
Showroom Dummies (Cha Cha Cha)
El Baile Aleman
Stiff Little Fingers
Straw Dogs
single (b/w You Can't Say Crap On The Radio)
The Clash
(White Man) In Hammersmith Palais
single (b/w The Prisoner)
Mills Brothers
I Heard
single (b/w Loveless Love)
Your DJ speaks…
Fatback
Spanish Hustle
single (b/w Put Your Love (In My Tender Care))
The Sensational Guitars Of Dan & Dale (Sun Ra and the Blues Project)
Joker is Wild
Batman and Robin
The Cyclones
Bullwhip Rock
single (b-side to Nelda Jane (Bill Taylor and the Cyclones))
Esquivel And His Orchestra
The 3rd Man Theme
Exploring New Sounds in Stereo
Trini Lopez
The Blizzard Song
Sings His Greatest Hits (EP)
Yoko Ono
Greenfield Morning I Pushed An Empty Baby Carriage All Over The City
Plastic Ono Band
Atomic Suplex
14 Inches Of Fist
14 Inches Of Fist
Your DJ speaks…
Bumps Myers and his Frantic Five
I'm Clappin' And Shoutin'
single (b/w I'm Telling You Baby)
Eddie Fontaine
Nothin' Shakin'
single (b/w Don't Ya Know)
Tom Jones
Ring of Fire
Green Green Grass of Home
Dr Jack Van Impe
It's The Beat!
n/a
Zipper
Ballbustin' Woman
Zipper
H.P. Lovecraft
The Drifter
H.P. Lovecraft
The Who
Long Live Rock
Long Live Rock (EP)
Your DJ speaks…
Faron Young
Here I am in Dallas
single (b/w Too Much Of Not Enough Of You)
Marty Robbins
Cigarettes And Coffee Blues
single (b-side to Teenager's Dad)
Jim Ed Brown
Pop A Top
single (b/w Too Good To Be True)
Roy Orbison
Communication Breakdown
single (b/w Going Back To Gloria)
Uncle Tupelo
Flatness
No Depression
Ruth Etting
It All Belongs To Me
single (b/w Shaking the Blues Away)
Frank Sinatra
(How Little It Matters) How Little We Know
single (b/w Five Hundred Guys)
Your DJ speaks…
Lee Hazlewood & Nancy Sinatra
Sundown, Sundown
Nancy & Lee
Gordon Lightfoot
Sundown
single (b/w Too Late For Prayin')
Moon Martin
No Chance
single (b/w Gun Shy)
Todd Rundgren
Torch Song
Something/Anything?
Bill Withers
I Don't Want You On My Mind
Still Bill
Major Harris
Love Won't Let Me Wait
single (b/w After Loving You)
Your DJ speaks…
The Brothers Cain
Pupil Alexander
single (b/w Better Times)
The Californians
The Cooks Of Cake & Kindness
single (b-side to Mandy)
James Brown
For Goodness Sakes, Look At Those Cakes Pt.1
Papa's Got a Brand New Bag
Clear Light
Black Roses
single (b/w She's Ready To Be Free)
America
Ventura Highway
single (b/w Saturn Nights)
Your DJ speaks…
Neil Young
Don't Let It Bring You Down
After the Gold Rush
The 5th Dimension
One Less Bell to Answer
single (b/w Feelin' Alright?)
Warren Zevon
I Was in the House When the House Burned Down
Life'll Kill Ya
Harold Melvin & The Bluenotes
Don't Leave Me This Way
single (b/w To Be Free To Be Who We Are)
Your DJ bids you farewell…