Podcast: Play in new window | Download (Duration: 3:15:57 — 269.1MB)
If you're looking for previous episodes, click here.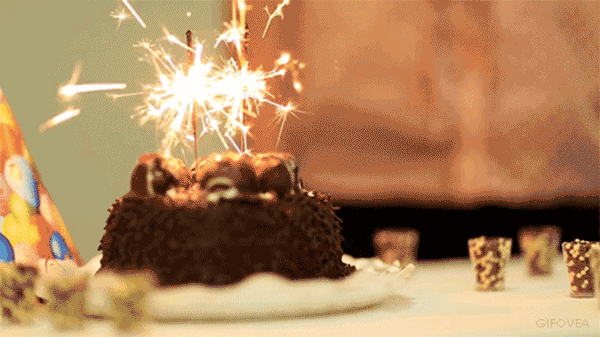 Hinky Dinky Time on WFMU's Give the Drummer Radio, episode 102: Friday, May 8, 2015 at noon, Eastern Time.
Hinky Dinky Time is TWO! Have a Nice Day.
Click here for everything you need to know about accessing the audio.
Access the accuplaylist and comments for this episode at
http://wfmu.org/playlists/hd/20150508
The archived audio and podcast is available now.
Artist:
Title:
Album:
Your DJ welcomes you…
Uncle Michael
Hinky Dinky Time Open
Flying Machine
Smile a Little Smile for Me
single (b/w Maybe We've Been Loving Too Long)
Vanity Fare
Hitchin' a Ride
single (b/w Man Child)
Edison Lighthouse
Love Grows (Where My Rosemary Goes)
single (b/w Every Lonely Day)
George Baker Selection
Little Green Bag
single (b/w Pretty Little Dreamer)
Bobby Bloom
Montego Bay
single (b/w Try A Little Harder)
Hotlegs
Neanderthal Man
single (b/w You Didn't Like It, Because You Didn't Think Of It)
Punch
Fallin' Lady
single (b/w Travelin' Boy)
Your DJ speaks…
Wadsworth Mansion
Sweet Mary
single (b/w What's On Tonight)
The Glass Bottle
I Ain't Got Time Anymore
single (b/w The First Time)
Mark Lindsay
Silver Bird
single (b/w So Hard To Leave You)
Hamilton, Joe Frank & Reynolds
Don't Pull Your Love
single (b/w Funk-in-Wagnal)
John Kongos
He's Gonna Step on You Again
single (b/w Sometimes It's Not Enough)
Brewer & Shipley
Tarkio Road
single (b/w Seems Like A Long Time)
Five Man Electrical Band
Absolutely Right
single (b/w (You And I) Butterfly)
Crabby Appleton
Go Back
single (b/w Try)
Your DJ speaks…
The Stampeders
Sweet City Woman
single (b/w Gator Road)
Gilbert O'Sullivan
Alone Again (Naturally)
single (b/w Save It)
Sailcat
Motorcycle Mama
single (b/w Rainbow Road)
The Edgar Winter Group
Frankenstein
single (b/w Undercover Man)
Rick Springfield
Speak to the Sky
single (b/w Why?)
Looking Glass
Brandy (You're a Fine Girl)
single (b/w One By One)
Your DJ speaks…
Stealers Wheel
Stuck in the Middle With You
single (b/w José)
Skylark
Wildflower
single (b/w The Writing's On The Wall)
Albert Hammond
The Free Electric Band
single (b/w You Taught Me To Sing The Blues)
B.W. Stevenson
My Maria
single (b/w August Evening Lady)
Redbone
Come and Get Your Love
single (b/w Day To Day Life)
Rick Derringer
Rock & Roll, Hoochie Koo
single (b/w Time Warp (Instrumental))
Your DJ speaks…
Reunion
Life Is a Rock (But the Radio Rolled Me)
single (b/w Are You Ready To Believe)
Sugarloaf (Sugarloaf / Jerry Corbetta)
Don't Call Us, We'll Call You
single (b/w Texas Two-Lane)
Pilot
Magic
single (b/w Just Let Me Be)
Dwight Twilley Band
I'm on Fire
single (b/w Did You See What Happened?)
The Blues Image
Ride Captain Ride
single (b/w Pay My Dues)
Your DJ speaks…
Tin Tin
Toast and Marmalade for Tea
single (b/w Manhattan Woman)
King Harvest
Dancing in the Moonlight
single (b/w Marty And The Captain)
Mike Post
The Rockford Files
single (b/w Dixie Lullabye)
Cymarron
Rings
single (b/w Like Children)
The Bellamy Brothers
Let Your Love Flow
single (b/w Inside Of My Guitar)
Alan O'Day
Undercover Angel
single (b/w Just You)
Climax Blues Band
Couldn't Get It Right
single (b/w Sav'ry Gravy)
Your DJ speaks…
David Dundas
Jeans On
single (b/w Sleepy Serena)
Ram Jam
Black Betty
single (b/w I Should Have Known)
Sniff 'n' the Tears
Driver's Seat
single (b/w Slide Away)
Ian Gomm
Hold On
single (b/w Another Year)
Hot Chocolate
Every 1's a Winner
single (b/w Power Of Love)
Your DJ speaks…
Sweet
Fox on the Run
single (b/w Burn On The Flame)
Paul Nicholas
Heaven on the 7th Floor
single (b/w Do You Want My Love)
Ian Matthews
Shake It
single (b/w Stealin' Home)
Ace Frehley
New York Groove
single (b/w Snow Blind)
Your DJ bids you farewell…