Podcast: Play in new window | Download (Duration: 3:02:00 — 249.9MB)
If you're looking for previous episodes, click here.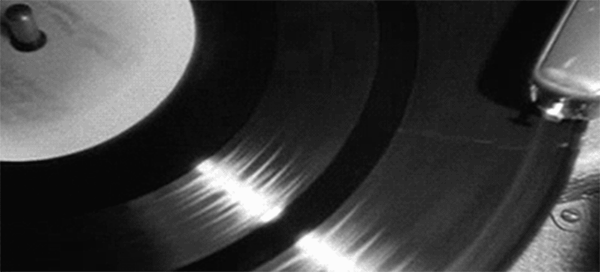 Hinky Dinky Time on WFMU's Give the Drummer Radio, episode 102: Friday, May 15, 2015 at noon, Eastern Time.
Cryptic non sequitur.
Click here for everything you need to know about accessing the audio.
Access the accuplaylist and comments for this episode at
http://wfmu.org/playlists/hd/20150515
The archived audio and podcast is available now.
Artist:
Title:
Album:
Your DJ welcomes you…
Uncle Michael
Hinky Dinky Time Open
Humble Pie
I'm Ready
Humble Pie
The Turtles
The Battle of the Bands
Present The Battle Of The Bands
Bloodstone
Do You Wanna Do A Thing?
Do You Wanna Do A Thing?
Al Green
Are You Lonely For Me Baby
Get's Next To You
Willie Mitchell
The Champion Part 1
Willie Mitchell's Driving Beat
Gilbert O'Sullivan
Always Somebody
A Stranger In My Own Backyard
Julie Grant
When You Ask About Love
single (b-side to Up On The Roof)
Your DJ speaks…
Magic Sam
21 Days in Jail
single (b-side to Easy Baby)
Roosevelt Sykes
Sykes Advice Blues
single (b/w Trouble and Whiskey Blues)
Robert Johnson
Malted Milk
single (b/w Milcow's Calf Blues)
Elder Charles Beck
Drinking Shine
unk.
Duke Ellington & His Famous Orchestra
Creole Rhapsody Pt. 1
single (b/w Creole Rhapsody Pt. 2)
The Mills Brothers
Fiddlin' Joe
single (b/w Dirt Dishin' Daisy)
Beverley All Stars
54-46 Was My Number Version Two
single (b-side to 54-46 Was My Number (The Maytals))
Your DJ speaks…
Yma Sumac
Gopher
Mambo!
Arthur Lyman
Busy Port
Bahia
Chaino
Slave Girl
Chaino Africana
Perez Prado
Guaglione
single (b/w Paris)
Edmundo Ros
El Cumbachero
unk.
Jerry Butler
Theme From Taras Bulba
single (b/w You Go Right Through Me)
Leroy Holmes
Mah-Ná, Mah Ná
Themes From The New Provocative Films
Your DJ speaks…
Zombies
Sometimes
Zombies
Pink Floyd
Matilda Mother [Mono Version]
The Piper at the Gates of Dawn
Groupe Folklorique Montagnais
Tshekuan Mak Tshetutamak
Native North America: Aboriginal Folk, Rock, and Country 1966–1985
Emitt Rhodes
Drawn To You
Farewell To Paradise
Scotty
Draw Your Brakes
single (b/w (Version) Draw Your Brakes)
Ballin'jack
Super Highway
Ballin'jack
Orrin Tucker and his Orchestra with Bonnie Baker
Stop! It's Wonderful
single (b/w Lydia, The Tattooed Lady)
Your DJ speaks…
Quicksilver Messenger Service
Gold and Silver
Quicksilver Messenger Service
The Rumblers
Boss
single (b/w I Don't Need You No More)
Otis Spann
Must Have Been the Devil
single (b/w Five Spot)
Hank Snow
The Man Who Robbed The Bank At Santa Fe
single (b/w You're Losing Your Baby)
Bill Woods And His San Joaquin Brass Band
Truck Drivin' Man
single (b/w What's Happened To The Friendly Man)
Merle Haggard And The Strangers
I Wonder If They Ever Think Of Me
single (b/w I Forget You Every Day)
Your DJ speaks…
The Pretty Things
Circus Mind
Parachute
Kevin Ayers
Part One: Irreverible Neural Damage
The Confessions Of Dr. Dream And Other Stories
Quintessence
St. Pancras
Quintessence
Black Sabbath
The Wizard
single (b-side to Paranoid)
Your DJ speaks…
Merle Travis
Louisiana Boogie
single (b/w Love Must Be Ketchin')
Jimmy Smith
Theme from Any Number Can Win
single (b/w What'd I Say)
Melanie
Ruby Tuesday
single (b/w Merry Christmas)
Howlin' Banana
Learn That Parrot To Talk Part One
unk.
The Clash
I Fought the Law
single (b/w Gates Of The West)
The Pretty Things
Eve of Destruction
single (b/w Goin' Downhill)
Brinsley Schwarz
(What's So Funny 'Bout) Peace, Love and Understanding?
single (b/w Ever Since You're Gone)
Your DJ speaks…
Honey Cone
When Will It End
single (b-side to The Day I Found Myself)
Lynn Anderson
If I Kiss You (Will You Go Away)
single (b/w Then Go)
Al Terry
Good Deal,Lucille
single (b/w Say A Prayer For Me)
Ann Peebles
Walk Away
single (b/w I Can't Let You Go)
Muddy Waters
Turn The Lamp Down Low
single (b/w Turn The Lamp Down Low)
Don Gibson
I'm Movin' On
single (b/w Big Hearted Me)
Your DJ bids you farewell…