If you're looking for previous episodes, click here.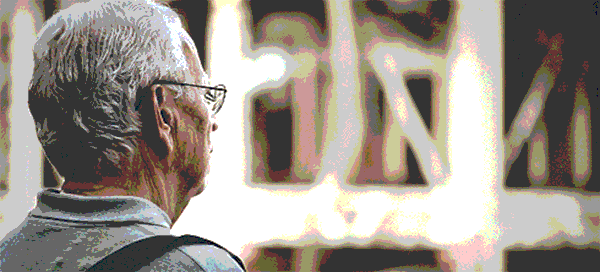 Hinky Dinky Time on WFMU's Give the Drummer Radio, episode 105: Friday, May 29, 2015 at noon, Eastern Time.
What you waiting for?
Click here for everything you need to know about accessing the audio.
Access the accuplaylist and comments for this episode and archived audio at
http://wfmu.org/playlists/hd/20150529
The archived audio is available now.
Artist:
Title:
Album:
Your DJ welcomes you…
Uncle Michael
Hinky Dinky Time Open
Stargard
What You Waiting For
What You Waiting For
Sid King And The Five Strings (The King Brothers)
Let 'Er Roll
single (b-side to Blue Suede Shoes)
Third Bardo
I'm Five Years Ahead Of My Time
single (b/w Rainbow Life)
The Pretty Things
My Time
single (b-side to Children)
The La De Das
How Is The Air Up There?
single (b/w Pied Piper)
Neil Diamond
Cracklin´ Rosie
Tap Root Manuscript
Your DJ speaks…
Bo Diddley
Say Man
single (b/w The Clock Strikes Twelve)
The World (We Wish)
Laughter Pt.1
single (b/w Laughter Pt.2)
Marmalade
Falling Apart At The Seams
single (b/w Fly, Fly, Fly)
The Motors
Cold Love
Motors
The Rumour
Tula
Purity Of Essence
Cheap Trick
Southern Girls
single (b/w You're All Talk)
Your DJ speaks…
Tom Waits
Jockey Full Of Bourbon
Rain Dogs
Captain Beefheart
Clear Spot
Clear Spot
Leonard Cohen
A Thousand Kisses Deep
Ten New Songs
Kevin Ayers
Song From The Bottom Of A Well
Whatevershebringswesing
Alan Andrews
The Ballad of Orson Welles
Alan Andrews
Your DJ speaks…
Bessie Smith
Mama's Got the Blues
single (b/w Outside Of That)
Canned Heat
Poor Moon
single (b/w Sic 'em Pigs)
Jimmy McGriff & Groove Holmes
The Preacher's Tune
Giants Of The Organ In Concert
Neil Young
Walk On
On The Beach
Your DJ speaks…
The Guess Who
Palmyra [Bonus Track]
Share the Land
Gene Pitney
Billy You're My Friend
single (b-side to Shady Lady)
Frank Ifield
The Wayward Wind
single (b/w I'm Smiling Now)
The Searchers
Don't Throw Your Love Away
single (b/w I Pretend I'm With You)
Alice Cooper
Earwigs To Eternity
Pretties For You
The Destroyers
Compass
single (b-side to Love Of The Common People (Nicky Thomas))
Your DJ speaks…
Star Turn On 45 (Pints)
Star Turn On 45 (Pints)
single (b/w D.I.Y.)
Jaye P. Morgan
Get Up Get Up (You Sleepyhead)
single (b-side to Sweet Lips)
Billie Jo Spears
I Will Survive
single (b/w Rainy Days And Stormy Nights)
John Kongos
Sometimes It's Not Enough
single (b-side to He's Gonna Step On You Again)
P. J. Proby
Wicked Woman
single (b-side to My Prayer)
Eddie Platt & His Orchestra
Cha-Hua-Hua
single (b/w Vodka)
Paul Revere & The Raiders Featuring Mark Lindsay
Try Some Of Mine
Revolution! (Sundazed 1996 bonus track)
Your DJ speaks…
Miki & Griff
I'm Here To Get My Baby Out Of Jail
single (b-side to Rockin' Alone (In An Old Rocking Chair))
Lonnie Johnson
Tomorrow Night
single (b/w What A Woman)
The Starfires
I Never Loved Her
single (b/w Linda)
Kim Weston
Nobody
single (b/w You're Just The Kind Of Guy)
Bee Gees
The Earnest Of Being George
Horizontal
Shepherd's Bush Comets
Swing Low
single (b-side to Amazin' Grace)
Blondie
Union City Blue
single (b/w Living In The Real World)
Your DJ speaks…
The Fall
I'm Going To Spain
Rod McKuen
No Pictures Please
Beatsville
Iggy Pop
The Endless Sea
New Values
The Carpenters
Mr. Guder
Close To You
Blue Öyster Cult Then Came
The Last Days Of May
Blue Öyster Cult
Your DJ bids you farewell…