Podcast: Play in new window | Download (Duration: 3:01:21 — 249.0MB)
If you're looking for previous episodes, click here.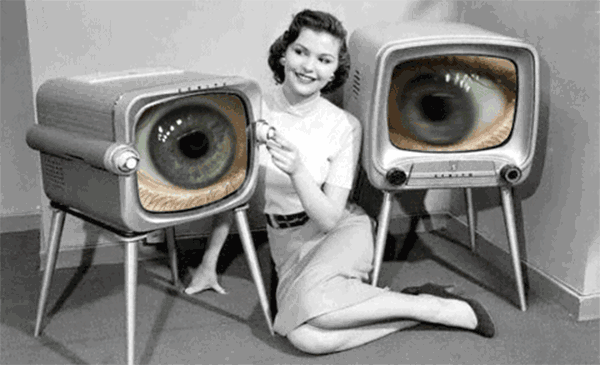 Hinky Dinky Time on WFMU's Give the Drummer Radio, episode 106: Friday, June 5, 2015 at noon, Eastern Time.
Radio: slightly less creepy.
Click here for everything you need to know about accessing the audio.
Access the accuplaylist and comments for this episode at
http://wfmu.org/playlists/hd/20150605
The archived audio and podcast is available now.
Artist:
Title:
Album:
Your DJ welcomes you…
Uncle Michael
Hinky Dinky Time Open
The Kinks
Rainy Day In June
Face To Face
Hammond Hazelwood
I Can Make The Rain Fall Up
single (b/w The Hawkmoth And The Flame)
Loved Ones
Ever Lovin' Man
single (b/w More Than Love)
The Teddy Boys
Mona
single (b/w Good Morning Blues)
Weston Prim & Backlash
Simmerin'
single (b/w Spider Web)
Robert Parker
Happy Feet
single (b/w The Scratch)
Lorrie Collins
Another Man Done Gone
single (b/w The Lonesome Road)
Your DJ speaks…
Springwell
It's For You
single (b/w Our Question)
Mills Brothers
London Rhythm
single (b-side to Solitude)
Randy's Allstars
Mission Impossible
single (b/w Back Road)
Elvis Presley
Let Yourself Go
single (b-side to Your Time Hasn't Come Yet Baby)
Tommy Edwards
My Melancholy Baby
For Young Lovers
J.J. Cale
Outside Lookin' In
single (b/w In Our Time)
Tommy Charles
After School
single (b/w I'll Wait For Your Call)
Your DJ speaks…
Nick Gilder
All Across The Nation (The Wheels Are Rolling)
You Know Who You Are
Burnin' Red Ivanhoe
Gong-Gong, The Elephant Song
Burnin' Red Ivanhoe
Ernie Graham
Blues to Snowy
Ernie Graham
The Doobie Brothers
I Been Workin' On You
Stampede
Ace Cannon
Drunk
single (b/w Chicken Fried Soul)
Your DJ speaks…
Captain Beefheart
Black Snake Moan (radio phone-in)
prev. unr.
John Lee Hooker
Crawlin' King Snake
I'm John Lee Hooker
Mad Man Jones And His Band
Snake Charmer
single (b/w Josette)
Kevin Ayers
Ballad Of Mr. Snake
Yes We Have No Mañanas, So Get Your Mañanas Today
Stone Axe
Snakebite
single (b-side to Slave Of Fear)
Humble Pie
One Eyed Trouser-Snake Rumba
Humble Pie
The Dillards
She Sang Hymns Out Of Tune
Wheatstraw Suite
Your DJ speaks…
Scott Walker
Track Three
Climate of Hunter
Stackridge
The Last Plimsoll
The Man In The Bowler Hat
Tully
I Feel The Sun
Sea Of Joy
The Alan Bown!
Toyland
single (b/w Technicolour Dream)
The Lunar Laugh
Bottom Of The World
Apollo
Your DJ speaks…
Los Saicos
Te Amo
single (b/w Fugitivo De Alcatraz)
The Semi Colon
Nekwaha Semi Colon
single (b-side to Onye Nkuzi B.A.)
Rudy Vallee & His Connecticut Yankees
The Whiffenpoof Song
single (b/w Vagabond Lover)
The Four Lads
Oh, That'll Be Joyful
single (b/w What Can I Lose (By Letting You Know I Love You))
Sam Price Trio with Cousin Joe
Sadie Brown
single (b/w Evolution Blues)
Ray Noble & His Orchestra with Al Bowlly
Who Walks In When I Walk Out?
single (b/w Goofy Geer)
Irma Thomas
Wish Someone Would Care
single (b/w Break-A-Way)
Your DJ speaks…
Jack Guthrie & his Oklahomans
The Clouds Rained Trouble Down
single (b/w Oakie Boogie)
Mark Wirtz
Glorys Theme
A Teenage Opera
Stray
Move That Wigwam
Saturday Morning Pictures
Dey & Knight
Sayin' Something
single (b/w Ooh Da La Da Lay)
Yvonne Fair
Say Yeah Yeah
single (b/w Straighten Up)
Dottie West with Don Gibson
Rings Of Gold
single (b/w Final Examination)
Your DJ speaks…
The Corsairs
Smoky Places
single (b/w Thinkin' (Maybe She's Changed Her Ways))
The Robb Storme Group
Here Today
single (b/w But Cry)
The Changin' Times
Thank You Babe
single (b-side to Pied Piper)
Louise Cordet
In a Matter of Moments
single (b-side to I'm Just A Baby)
Fred Frith
Too Much, Too Little
Cheap At Half The Price
Your DJ bids you farewell…