Podcast: Play in new window | Download (Duration: 3:02:07 — 250.1MB)
If you're looking for previous episodes, click here.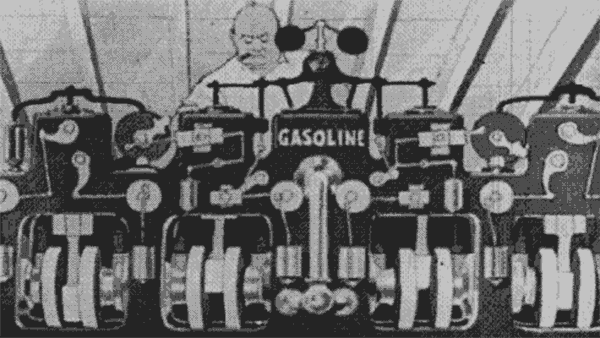 Hinky Dinky Time on WFMU's Give the Drummer Radio, episode 107: Friday, June 12, 2015 at noon, Eastern Time.
Firing on all cylinders.
Click here for everything you need to know about accessing the audio.
Access the accuplaylist and comments for this episode at
http://wfmu.org/playlists/hd/20150612
The archived audio and podcast is available now.
Artist:
Title:
Album:
Your DJ welcomes you…
Uncle Michael
Hinky Dinky Time Open
The Honeycombs
Something Better Beginning
single (b/w I'll See You Tomorrow)
Emil Richards & The Factory
No Place I'd Rather Be
single (b/w Do Biddley)
Curtis Mayfield
Do Do Wap Is Strong in Here
Short Eyes OST
The Duces Of Rhythm
Ain't That Good News
single (b/w Fool At The Wheel)
Shep and the Limelites
Ready For Your Love
single (b/w You'll Be Sorry)
Townes Van Zandt
Who Do You Love
Flyin' Shoes
The Fifth Estate
The Goofin' Song
single (b/w Lost Generation)
Your DJ speaks…
Poets
Baby Don't You Do It
single (b/w I'll Come Home)
Genesis
Turn It On Again
Duke
Beastie Boys
Sabotage
Ill Communication
If
Far Beyond
If 3
Crazy Teens
Crazy Date
single (b/w Rebel Boogie)
Cliff Richard & the Shadows
Thinking Of Our Love
single (b-side to Nine Times Out Of Ten)
Your DJ speaks…
Peter Sarstedt
Frozen Orange Juice
single (b/w Aretusa Loser)
Peter Sully
My Idea
single (b/w Evil Woman)
Billy Murray & the American Quartet
On The 5:15
single (b/w unk.)
The Who
5:15
Quadrophenia
The Rolling Stones
Shake Your Hips
I Gave You Diamonds You Gave Me Disease
The Dickies
Banana Splits (The Tra La La Song)
Banana Splits (EP)
Your DJ speaks…
The Moody Blues
English Sunset
Strange Times
Fleetwood Mac
Eyes Of The World
Mirage
Galactic (feat. Josh Cohen & Ryan Scully from the Morning 40 Federation)
Liquor Pang
Ya-Ka-May
Patti Smith Group
We Three
Easter
Lee Hazlewood
The House Song
Love and Other Crimes
Your DJ speaks…
The Beatles
Because (isolated vocals)
Abbey Road
The Beatles
Hey Bulldog
Yellow Submarine
The Nels Cline Singers
Boogie Woogie Waltz
Initiate
Your DJ speaks…
Plastic Bertrand
Wha! Wha! (Je Suis Un Chien, Nous Sommes Des Chiens, Vous Etes Des Chiens!)
An 1
Orquesta Nunez
La Samaria
Colombia! (comp)
Incredible Bongo Band
When The Bed Breaks Down, I'll Meet You In The Spring
The Return Of The Incredible Bongo Band
Allman Brothers Band
One Way Out
Eat A Peach
Steely Dan
Midnight Cruiser
Can't Buy A thrill
Your DJ speaks…
Paul Revere & the Raiders
Great Airplane Strike
single (b/w In My Community)
The Swinging Blue Jeans
Don't Make Me Over
single (b/w What Can I Do Today)
The Lovin' Spoonful
Full Measure
single (b-side to Nashville Cats)
The Everly Brothers
Turn Around
Roots
Webb Pierce & Red Sovine
Why Baby Why
single (b/w Sixteen Tons)
Your DJ speaks…
Joe Hill Louis
Gotta Let You Go
single (b-side to Boogie In The Park)
Tony And Carolyn
I Can Get Away From You (But I Can't Get Over You)
single (b-side to We've Only Just Begun / I'll Be There)
Arthur Alexander
You Better Move On
single (b/w A Shot Of Rhythm And Blues)
Sammy Davis Jr.
We'll Be Together Again
Sammy Davis, Jr. Sings, Laurindo Almeida Plays
Your DJ bids you farewell…