Podcast: Play in new window | Download (Duration: 3:10:47 — 262.0MB)
If you're looking for previous episodes, click here.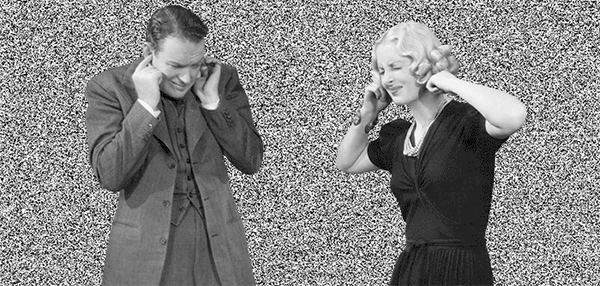 Hinky Dinky Time on WFMU's Give the Drummer Radio, episode 109: Friday, July 3, 2015 at noon, Eastern Time.
Oh, come on…it's not *that* bad.
Click here for everything you need to know about accessing the audio.
Access the accuplaylist and comments for this episode at
http://wfmu.org/playlists/hd/20150703
The archived audio and podcast is available now.
Artist:
Title:
Album:
Your DJ welcomes you…
Uncle Michael
Hinky Dinky Time Open
Speedy West and Jimmy Bryant
Comin' On
single (b/w Pickin' the Chicken)
Atomic Suplex
I'm On
Bathroom Party
Charlie Dore
Pilot Of The Airwaves
single (b/w Falling)
Erskine Hawkins & His Orchestra
Do You Wanna Jump, Children?
single (b/w Because of You)
Bobby Bloom
Heavy Makes You Happy
single (b-side to Give 'Em A Hand)
The Beach Boys
Let Him Run Wild
single (b-side to California Girls)
Paul Thorn
Mission Temple Fireworks Stand
Mission Temple Fireworks Stand
Your DJ speaks…
Johnny Cash
The Folk Singer
single (b-side to Folsom Prison Blues)
Merv Shiner
Protest
single (b-side to Teach Your Children)
Dick Hyman
Both Sides Now
The Age Of Electronicus
Vic Chesnutt
In My Way, Yes
Silver Lake
Leonard Nimoy
Maiden Wine
The Touch of Leonard Nimoy
Loudon Wainwright III
Revenge
Fame And Wealth
Your DJ speaks…
Neil Diamond
Crunchy Granola Suite
Stones
Merry Macs
Ta Hu Wa Nu Wa (Hawaiian War Chant)
10″ single (b/w Chopsticks)
Sam Alama & His Hawaiians
Lepe Ulaula
10″ single (b/w Kakuma O Kala)
Les Baxter
Giant
single (b/w There's Never Been Anyone Else But You)
Nat Kendrick & The Swans
(Do The) Mashed Potatoes (Part 1)
single (b/w (Do The) Mashed Potatoes (Part 2))
Mike Shnnon & Les Chats Sauvages
The Kissing Twist
Derniers Baisers
Patti Smith
Pissing In A River
Radio Ethiopia
Your DJ speaks…
Bobby Vinton
Mr. Lonely
single (b/w It's Better To Have Loved)
The Glitterhouse
Where Have You Been Hiding?
Color Blind
Pickettywitch
Waldo P. Emerson Jones
single (b/w Baby, I Won't Let You Down)
Donovan
Lay Of The Last Tinker
For Little Ones
Orchestre Poly-Rythmo De Cotonou
Azon De Ma Gnin
Kpevi Vol. 10 – T.P. Orchestre Poly-Rythmo De Cotonou Benin
Pink Floyd
Money
The Dark Side of the Moon
Your DJ speaks…
Dayna Kurtz
Do I Love You
Secret Canon Vol. 1
Billy Bragg
She's Got a New Spell
single (b/w Must I Paint You A Picture)
Fontane Sisters
Hearts Of Stone
single (b/w Bless Your Heart)
Elvis Presley
I've Got A Thing About You Baby
single (b-side to Take Good Care Of Her)
Garland Green
Don't Think That I'm A Violent Guy
single (b/w All She Did (Was Wave Goodbye At Me))
Your DJ speaks…
The Nice
Azrial (Angel Of Death)
single (b-side to The Thoughts Of Emerlist Davjack)
Can
The Withoutlaw Man
Rite Time
The Clingers
Gonna Have a Good Time
single (b/w And Now You Know Me)
The Angels
Eat City
single (b/w Let Me In)
E.C.F.
Drop Me Off
Radio W.A.N.K. (EP)
Mad River
Amphetamine Gazelle
single (b/w High All The Time)
Bread
Mother Freedom
single (b/w Live In Your Love)
Your DJ speaks…
Mike Keneally
Cornbread Crumb
You Must Be This Tall
The Dynamic Dial Tones
Boss
single (b-side to Blue Moon of Kentucky (Dick Haiman And The Dial Tones))
Benny Goodman
Dinah
10″ single (b/w Moon Glow)
The J.B.'s
Sucker
Doing It To Death
Your DJ speaks…
Split Enz
History Never Repeats
single (b/w Holy Smoke)
The Insect Trust
Here And Gone So Soon
The Insect Trust
The Seekers
The Carnival Is Over
single (b/w We Shall Not Be Moved)
Hudson
Leavin' It's Over
Hudson
The Swingle Singers
Goodnight
Ticket To Ride
Your DJ bids you farewell…