Podcast: Play in new window | Download (Duration: 3:01:06 — 248.7MB)
If you're looking for previous episodes, click here.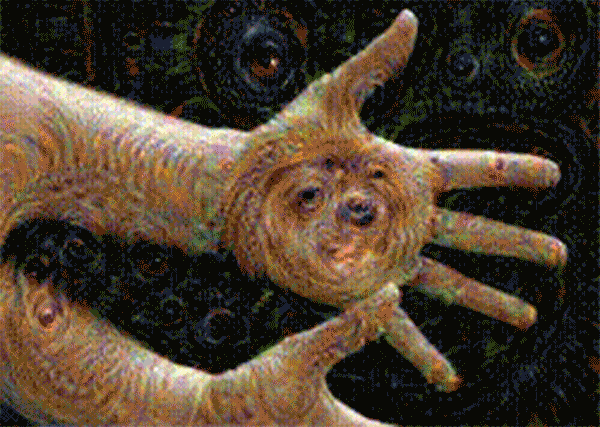 Hinky Dinky Time on WFMU's Give the Drummer Radio, episode 110: Friday, July 17, 2015 at noon, Eastern Time.
If a guy's playing a hand, I let him play it. Im no kibitzer.

Click here for everything you need to know about accessing the audio.
Access the accuplaylist and comments for this episode at
http://wfmu.org/playlists/hd/20150717
The archived audio and podcast is available now.
Artist:
Title:
Album:
Your DJ welcomes you…
Uncle Michael
Hinky Dinky Time Open
Fred Astaire
Puttin' On The Ritz
shellac 10″ (b/w Crazy Feet)
Mungo Jerry
She Rowed
Lady Rose (EP)
Lovin' Spoonful
Rain on the Roof
single (b/w Pow (Theme from "What's Up Tiger Lily"))
The Love Generation
Love and Sunshine
Montage
Charles Fox
Long Ago Yesterday
Love, American Style
Dr. Feelgood
Cheque Book
Down By The Jetty
Your DJ speaks…
Rufus Featuring Chaka Khan
Sweet Thing
Rufus Featuring Chaka Khan
Aretha Franklin
(I Can't Get No) Satisfaction
single (b/w Chain Of Fools)
Mark Eric
Night Of The Lions
single (b/w Don't Cry Over Me)
Bryan Ferry
The 'In' Crowd
Another Time, Another Place
William Powell
Heartache Souvenirs
single (b/w The Chicken Shack)
Jean King
The In Crowd
single (b-side to Watermelon Man)
Your DJ speaks…
Angelic Gospel Singers & the Dixie Hummingbirds
One Day
single (b-side to Today)
Blind Willie Johnson
If I Had My Way I'd Tear the Building Down
shellac 10″ (b-side to Mother's Children Have a Time)
Jack Dupree Trio
Going Down Slow
shellac 10″ (b-side to Mean Old Frisco)
Four Knights
Choo Choo Ch'boogie
unk.
Mills Brothers
I Found A New Baby
shellac 10″ (b/w Baby Won't You Please Come Home)
Ethel Smith And The Bando Carioca
Tico-Tico
shellac 10″ (b/w Lero Lero/Bem Te Vi Atrevido)
Bob Dylan
Boogie Woogie Country Girl
Till the Night is Gone: A Tribute to Doc Pomus
Your DJ speaks…
The Modern Lovers
Hospital
The Modern Lovers
10cc
The Hospital Song
10cc
Loudon Wainwright III
Hospital Lady
Loudon Wainwright III
The Replacements
Take Me Down to the Hospital
Hootenanny
Lou Rawls
St. James Infirmary
Live!
Your DJ speaks…
Marty Robbins
Riders In The Sky
unk.
Red Murrell
Git Fiddle Boogie
shellac 10″ (b/w You Nearly Lose Your Mind)
Buddy Merrill
Pagan Love Song
Beyond the Reef: The Hawaiian Guitars of…
Hank Locklin
Happy Journey
single (b/w I Need You Now)
Eddy Arnold, The Tennessee Plowboy And His Guitar
I Really Don't Want To Know
single (b/w I'll Never Get Over You)
Hank Wilson (Leon Russell)
A Six Pack To Go
single (b/w Uncle Pen)
Your DJ speaks…
The Moody Blues
Ride My See-Saw
single (b/w A Simple Game)
The Guess Who
Follow Your Daughter Home
Artificial Paradise
Moby Grape
Looper (Audition Rec.)
Moby Grape
Wonderland
Moscow
single (b-side to Poochy)
The Voices Of Walter Schumann
Holiday For The Strings
The Voices Of Walter Schumann Part 1 (EP)
The Yokohama Ramblers
Yokohama Nights (sadness)
single (b-side to Yokohama Nights (Happiness))
Willie Nelson
Bring Me Sunshine
single (b/w Don't Say Love Or Nothing)
Your DJ speaks…
Ada Jones & Billy Murray
What Do You Want To Make Those Eyes at Me For?
shellac 10″ (b/w American Quartet – If you ever get lonely)
Benny Goodman And His Orchestra Feat. Martha Tilton
Feelin' High and Happy
shellac 10″ (b/w I Let A Song Go Out Of My Heart)
Brook Benton
Lumberjack
single (b/w Don't Do What I Did (Do What I Say))
Claudine Longet
Broomstick Cowboy
single (b/w Long Long Time)
Dead Moon
54-40 Or Fight
Dead Moon Night
Up, Bustle & Out
Zuzuku's People (Bonus Track)
Mexican Sessions
Your DJ speaks…
Chickenman
Chickenman 01
n/a
Anita Bryant
Anyone Would Love You
single (b-side to In My Little Corner Of The World)
Bernie Cummins New Yorker Orchestra
Livin' In The Sunlight, Lovin' In The Moonlight
shellac 10″ (b/w High Hatters – You Brought A new Kind Of Love To Me)
Roy Ingraham & His Orchestra
Chant Of The Jungle
shellac 10″ (b/w That Wonderful Something (Is Love))
Elvis Costello with Burt Bacharach
God Give Me Strength
Painted From Memory
The Beatles
I'll Be Back
A Hard Day's Night
Your DJ bids you farewell…