Podcast: Play in new window | Download (Duration: 3:02:40 — 250.9MB)
If you're looking for previous episodes, click here.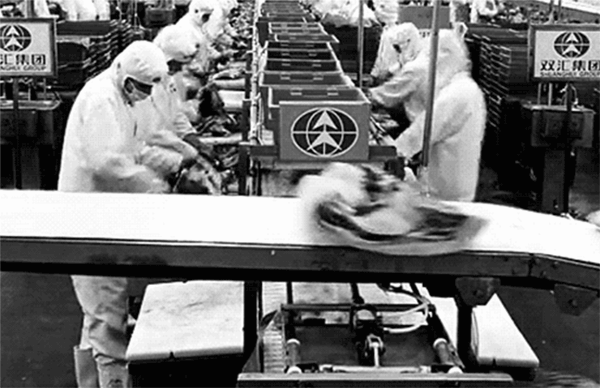 Hinky Dinky Time on WFMU's Give the Drummer Radio, episode 111: Friday, July 24, 2015 at noon, Eastern Time.
This space left intentionally blank.
Click here for everything you need to know about accessing the audio.
Access the accuplaylist and comments for this episode at
http://wfmu.org/playlists/hd/20150724
The archived audio and podcast is available now.
Artist:
Title:
Album:
Your DJ welcomes you…
Uncle Michael
Hinky Dinky Time Open
Ben Selvin & His Orchestra
Happy Days Are Here Again
shellac 10″ (b/w The One)
Eddie Fisher
Just to Be with You
single (b-side to Many Times)
Cilla Black
Something Tells Me (Something's Gonna Happen Tonight)
single (b/w La La La Lu)
Frankie Vaughan & The Kaye Sisters
Come Softly To Me
single (b/w Say Something Sweet To Your Sweetheart)
The Concept
Mr. DJ (Vocal)
12″ single (b/w Mr. DJ (Instrumental))
Your DJ speaks…
Bob Seger And The Last Heard
Heavy Music (Part 2)
single (b-side to Heavy Music (Part 1))
The Pretty Things
Havana Bound
Freeway Madness
Armageddon
Last Stand Before
Armageddon
Dust
Suicide
Hard Attack
Spacebox
Sing Sung Song
Spacebox
Your DJ speaks…
Skip James
Devil Got My Woman
Devil Got My Woman
Tommy Roe
Jam Up Jelly Tight
single (b/w Moontalk)
Stick Shifts
Automobile
single (b/w Parramatta Road)
Talking Heads
Take Me to the River
The Name Of This Band Is Talking Heads
The Supremes
Happy (Is A Bumpy Road)
single (b-side to Nathan Jones)
Brighter Side Of Darkness
Love Jones
single (b/w I'm The Guy)
Your DJ speaks…
Frijid Pink
Rainbow Rider
Earth Omen
Gasolin'
Sing My Song
Killin' Time
Peter Pan Speedrock
Live Fast Die Young
Speedrock Chartbusters Vol. 1
Howard Walker featuring The Bombthrowers
Eat Me
single (b-side to Love Will Find A Way)
Stiff Little Fingers
That's When Your Blood Bumps
£1.10 Or Less (EP)
The Hammersmith Gorillas
You Really Got Me
single (b/w Leavin' 'Ome)
Your DJ speaks…
Earl Flatt & Lester Scruggs
Workin' It Out
single (b-side to Fireball)
Helen Humes & Her Orchestra
Woojamacooja
single (b/w All I Ask Is Your Love)
Fleetwood Mac
Man Of Action
The Original Fleetwood Mac
Cold Chisel
Merry-Go-Round
You're Thirteen, You're Beautiful And You're Mine
Marianne Vasel & Erich Storz
The Little Train (Die Kleine Bimmelbahn)
single (b-side to Sunny Lane Walk)
ABBA
Fernando (Spanish Version)
single (b/w Intermedio Num. 1 (Intermezzo Nº1))
Your DJ speaks…
Johnny Mandel
Suicide is Painless
single (b/w Suicide is Painless)
Neal Hefti
The Odd Couple (Vocal)
The Odd Couple (Music From The Original Motion Picture Score)
Hugo Montenegro
Jeannie Theme
single (b-side to Theme From The Professional)
Steve Lawrence
Bewitched
single (b-side to I Will Wait For You)
Sally Field
Who Needs Wings To Fly
Star Of The Flying Nun
The Munsters
At The Munsters
At Home With the Munsters
Hogan's Heroes Cast
Hogan's Heroes March
Hogan's Heroes Sing The Best of World War II
Desi Arnaz
I Love Lucy
unk.
Andy Griffith
The Fishin' Hole
Themes And Laughs From The Andy Griffith Show
Lorne Greene
Bonanza
single (b-side of Ringo)
Sammy Davis Jr.
You Can Count On Me (Theme From Hawaii 5-O)
single (b/w Song And Dance Man)
Your DJ speaks…
Leroy Van Dyke
Walk On By
single (b/w My World Is Caving In)
Tom T. Hall
Jesus On The Radio (Daddy On The Phone)
Ol' T's In Town
Don Everly
Tumbling Tumbleweeds
Don Everly
Mickey Newbury
San Francisco Mable Joy
Looks Like Rain
James Luther Dickinson
Casey Jones (On The Road Again)
Dixie Fried
Your DJ speaks…
Billy Paul
Let's Make A Baby
single (b/w My Head's On Straight)
Wayne Newton
Love of the Common People
single (b/w It's Still Loving You)
Your DJ bids you farewell…