Podcast: Play in new window | Download (Duration: 3:01:06 — 248.7MB)
If you're looking for previous episodes, click here.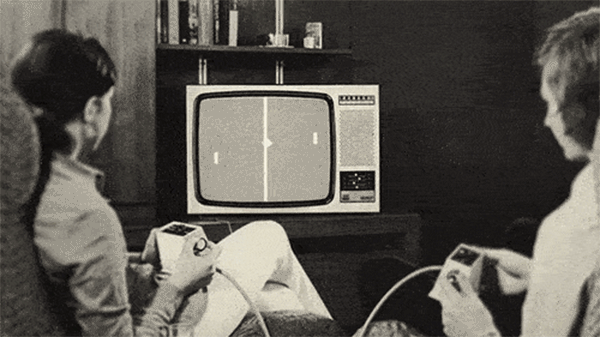 Hinky Dinky Time on WFMU's Give the Drummer Radio, episode 112: Friday, July 31, 2015 at noon, Eastern Time.
We only had one knob…and we liked it.
Click here for everything you need to know about accessing the audio.
Access the accuplaylist and comments for this episode at
http://wfmu.org/playlists/hd/20150731
The archived audio and podcast is available now.
Artist:
Title:
Album:
Your DJ welcomes you…
Uncle Michael
Hinky Dinky Time Open
Steve Miller Band
Going To The Country
Number 5
Burl Ives
Green Broom
single (b-side to Old Paint)
Jerry Reed
Hallelujah I Love Her So
Nashville Underground
Rising Sons
I Got A Little
Rising Sons Featuring Taj Mahal And Ry Cooder
Roy Orbison
Mean Woman Blues
single (b-side to Blue Bayou)
Buck Owens
Who's Gonna Mow Your Grass
single (b/w There's Gotta Be Some Changes Made)
Buddy Emmons
Oleo
Steel Guitar Jazz
Your DJ speaks…
Bing Crosby Feat. Guy Lombardo and his Royal Canadians
You're Getting To Be A Habit with Me
shellac 10″ (b-side to Young and Healthy)
Ben Pollack & His Orchestra
The Beat O' My Heart
shellac 10″ (/w to Here Goes)
Esquivel!
Besame Mucho
Actual
Rita Lee
Amor Branco e Preto
Hoje é o Primeiro Dia do Resto da Sua Vida
Freddie Scott and the Four Steps
Same Ole Beat
single (b/w Take A Rest)
Marcie Blaine
What Does A Girl Do
single (b/w How Can I Tell Him?)
The Originals
The Bells
single (b/w I'll Wait For You)
Your DJ speaks…
Todd Rundgren
Couldn't I Just Tell You
Something/Anything?
The Rustix
Down Down
single (b-side to We All End Up In Boxes)
The Third Rail
Dream Street
Id Music
Dusty Springfield
In the Middle of Nowhere
single (b/w Baby Don't You Know)
Grateful Dead
Cumberland Blues
1971-11-07 – Harding Theater
Your DJ speaks…
Sarah Vaughan
I Wish I Were In Love Again
Sweet 'N' Sassy
Loudon Wainwright III
People in Love
History
Tom Clay
Whatever Happened To Love
single (b/w Baby I Need Your Loving)
Paul Weller
No Tears To Cry
Wake Up The Nation
Gene Chandler
Tear For Tear
The Duke Of Soul
Podstar
Never Enough
Lovely32
Nat King Cole
Whatcha' Gonna Do
single (b-side to Time And The River)
Your DJ speaks…
White Hills
Mist (Winter)
So You Are… So You'll Be
Civil Defense Spot
In Time Of Emergency (Brilliant Nuclear Flash)
3: Survival in a Nuclear Attack
The Impressions
Choice Of Colors
single (b/w Mighty Mighty Spade And Whitey)
The Trammps
Soul Searchin' Time
single (b/w Love Is A Funky Thing)
Randy Newman
God's Song (That's Why I Love Mankind)
Sail Away
Your DJ speaks…
The Exceptional Three
What About Me
single (b/w Un Lucky Girl)
The Crestones
She's A Bad Motorcycle
single (b/w The Grass Hopper Dance)
(Jimmy) O'Bryant's Washboard Band
Red Hot Mama
shellac 10″ (b/w Drunk Man's Strut)
Sophie Tucker
Red Hot Mama
shellac 10″ (b-side to Hula Lou)
Wayne Williams And The Sure Shots
Red Hot Mama
single (b/w Tell Me What To Do)
Parliament
Red Hot Mama
single (b/w Little Ole Country Boy)
Sonic's Rendezvous Band
Getting There (Is Half The Fun)
Sweet Nothing
Your DJ speaks…
Texas
So Called Friend
Ricks Road
Elton John
Come Down In Time
Tumbleweed Connection
Graham Gouldman
The Impossible Years
The Graham Gouldman Thing
Lee Hazlewood
The Girls in Paris
single (b/w Them Girls)
Harry Nilsson
The Lottery Song
Son Of Schmilsson
Lindsey Buckingham
That's How We Do It in L.A.
Law and Order
Your DJ speaks…
Deep Purple
Speed King
single (b-side to Black Night)
Jimmy Webb
Sleeping In The Daytime
Words And Music
Delaney & Bonnie
Love Me A Little Bit Longer
Accept No Substitute
The Falcons With Al Smith's Orchestra
Now That It's Over
single (b/w My Only Love)
Your DJ bids you farewell…