Podcast: Play in new window | Download (Duration: 3:03:16 — 251.7MB)
If you're looking for previous episodes, click here.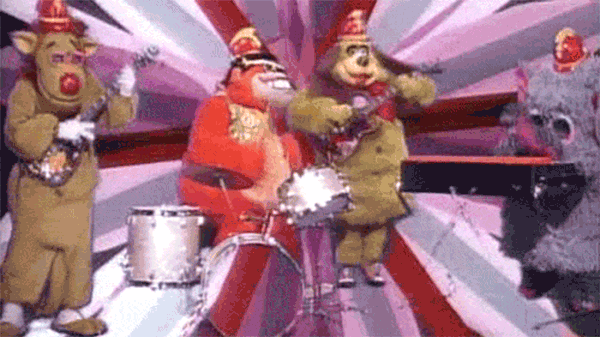 Hinky Dinky Time on WFMU's Give the Drummer Radio, episode 113: Friday, August 7, 2015 at noon, Eastern Time.
Hi! Hi! Hi! Oh…Hi.
Click here for everything you need to know about accessing the audio.
Access the accuplaylist and comments for this episode at
http://wfmu.org/playlists/hd/20150807
The archived audio and podcast is available now.
Artist:
Title:
Album:
Your DJ welcomes you…
Uncle Michael
Hinky Dinky Time Open
Smokey Robinson And The Miracles
Special Occasion
single (b/w Give Her Up)
Roberta Flack
Uh-Uh Ooh-Ooh Look Out (Here It Comes)
single (b/w You Know What It's Like)
Devo
A Plan For U
Hardcore, Volume 2 (1974-1977)
The Vibrators
Into The Future…
Pure Mania
Jay Blue
The Coolest
single (b-side to Get Off My Back)
Alice Cooper
Long Way to Go
Love It To Death
Your DJ speaks…
Ella Fitzgerald
Smooth Sailing
shellac 10″ (b-side to Love You Madly)
The Eighth Day
Building With A Steeple
On The Eighth Day…
Gilbert O'Sullivan
Came To See Me Yesterday (In The Merry Month Of)
prev. unr.
Ben Folds
Carrying Cathy
Rockin' the Suburbs
Bee Gees
Kitty Can
Idea
Johnny Mathis
What Will Mary Say
single (b/w Quiet Girl)
Loretta Lynn
Here In Topeka (One's On The Way)
single (b/w Kinfolks Holler)
Your DJ speaks…
The Staple Singers
Why? (Am I Treated So Bad)
Why?
The Remains
You Got A Hard Time Coming
The Remains
The Avant Garde
Fly With Me
single (b/w Revelation's Revolutions)
Ted Taylor
(Love Is Like A) Ramblin' Rose
single (b/w I'm So Satisfied)
Tammy Wynette
Your Good Girl's Gonna Go Bad
single (b-side to Send Me No Roses)
George Jones
A Girl I Used To Know
single (b/w Big Fool Of The Year)
Tanya Tucker
Blood Red And Goin' Down
single (b/w The Missing Piece Of The Puzzle)
Billy Sherrill
Tipsy
single (b/w Drag Race)
Your DJ speaks…
Chuck Berry
Rockin' at the Philharmonic
Sweet Little Sixteen (EP)
Bill Frisell
Messin' With The Kid
Guitar in the Space Age!
Jimmy Reed
Odds And Ends
single (b/w I'm Gonna Get My Baby)
James Last
The Boxer
Beach Party 6
Bart Peeters En De Radio's
I'm Into Folk
single (b/w I'm Into Folk (Dressing Room Version))
Aerosmith
Lord Of The Thighs
Get Your Wings
Your DJ speaks…
Music behind DJ:
Quincy Jones
It's Caper Time (Self Preservation)
The Italian Job – OST
Your DJ speaks…
Lucky Starr
Blisters
single (b/w Poor Little Jimmy Brown)
The Whales
Come Down Little Bird
single (b/w Beachcomber)
Pussyfoot
Freeloader
single (b/w Things That Still Remind Me)
Little Feat
China White
Hoy-Hoy!
Lee Hazlewood
Six Feet Of Chain
Trouble Is a Lonesome Town
Leonard Cohen
Chelsea Hotel No. 2
New Skin For The Old Ceremony
Lou Rawls
Soul Serenade
You're Good For Me
Your DJ speaks…
The Staple Singers
Top Of The Mountain
Soul Folk In Action
Rolling Stones
Honey, What's Wrong
March 11, BBC In Studio
Garnet Mimms And The Enchanters
Cry Baby
single (b/w Don't Change Your Heart)
Ann Peebles
Come To Mama
single (b/w 'm Leavin' You)
Elvis Costello & Steve Nieve
The Other End (Of The Telescope)
Costello & Nieve
Your DJ speaks…
David Clayton Thomas
Done Somebody Wrong
single (b/w Say Boss Man)
Sonny James
Uh-Huh-mm
single (b/w Why Can't They Remember)
Hoosier Hot Shots
You're Driving Me Crazy! (What Did I Do?)
shellac 10″ (b-side to Darktown Strutters Ball)
Billy Paul
People Power
single (b/w I Want 'Cha Baby)
Astronauts
Baja
single (b/w Kuk)
The Beatles
I Need You
Help!
Your DJ speaks…
Ral Donner
Please Don't Go
single (b/w I Didn't Figure On Him (To Come Back))
Joey Ramone
What A Wonderful World
Don't Worry About Me
The Jam
The Bitterest Pill (I Ever Had to Swallow)
The Bitterest Pill (I Ever Had to Swallow) (EP)
The Osmonds
Goin' Home
single (b/w Are You Up There?)
Bill Anderson
The Last Thing On My Mind
Wild Week End (EP)
Your DJ bids you farewell…