Podcast: Play in new window | Download (Duration: 3:00:38 — 248.1MB)
If you're looking for previous episodes, click here.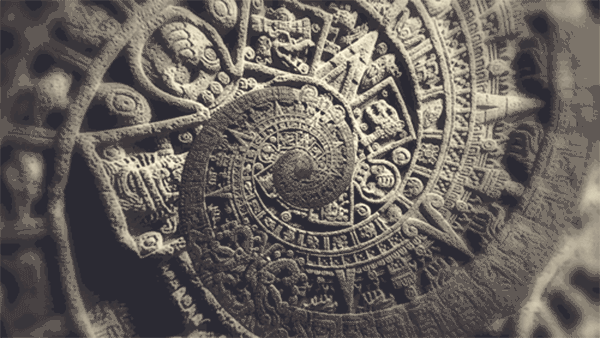 Hinky Dinky Time on WFMU's Give the Drummer Radio, episode 114: Friday, August 14, 2015 at noon, Eastern Time.
Round and round we go.
Click here for everything you need to know about accessing the audio.
Access the accuplaylist and comments for this episode at
http://wfmu.org/playlists/hd/20150814
The archived audio and podcast is available now.
Artist:
Title:
Album:
Your DJ welcomes you…
Uncle Michael
Hinky Dinky Time Open
The Faces
Stay With Me
single (b/w Debris)
Groep 1850
Mother No-head
single (b/w Ever, Ever Green)
Wigwam
Dance of the Anthropoids
Tombstone Valentine
Wigwam
Frederick & Bill
Tombstone Valentine
Charlie Burton
Without My Woman
Green Cheese
Houston Wells and the Marksmen
We're Gonna Go Fishin'
… Western Style
Your DJ speaks…
The Stanley Brothers
I'm A Man Of Constant Sorrow
single (b/w How Mountain Girls Can Love )
Johnny Cash
I'm a Worried Man
Ragged Old Flag
Mose Allison
I'm The Wild Man
The Word From Mose
Johnny Tyler & His Riders of the Rio Grande
I'm a Married Man
single (b/w Is It True What They Say)
Waylon Jennings
I'm A Ramblin' Man
Waylon The Ramblin' Man
George Jones
I'm a One Woman Man
single (b/w Pretty Little Lady From Beaumont Texas)
Spencer Davis Group
I'm A Man
single (b/w I Can't Get Enough Of It)
Your DJ speaks…
Muddy Waters
I'm Your Hoochie Coochie Man
single (b/w You're So Pretty)
Tages
I'm the Man You're Looking For
single (b/w Leaving Here)
Chris Jones
I'm The Man
single (b-side to Destination Unknown)
Lee Fields & the Explorers
I'm the Man
single (b/w Your Love (Is Something I Need))
Jim Kandy
I'm The Man
single (b/w Angelville – Sky)
Joe Jackson
I'm The Man
I'm The Man
Your DJ speaks…
Bo Diddley
I'm A Man
single (b-side to Bo Diddley)
The Litter
I'm A Man
single (b-side to Somebody Help Me)
The Blue Things
I'm A Man
prev. unr.
Bintangs
I'm a Man
single (b-side to You Can't Judge A Book By The Cover)
The Who
I'm A Man
My Generation
Baker Street Irregulars
I'm A Man
single (b/w It Don't Mean Nothing)
Your DJ speaks…
James Brown
I'm A Greedy Man Pt.1
single (b/w I'm A Greedy Man, Part II)
The Equals
I'm a Poor Man
single (b-side to Can't Find A Girl To Love Me)
Robert Johnson
I'm A Steady Rollin' Man
shellac 10″ (b/w Stones In My Passway)
The Age Of Reason
I'm A Free Man
single (b-side to (Your Love Is Like A) Magnet)
Elven Parr's In The Groove Boys
I'm A Good Man
unk.
Jack Reno
I'm A Good Man (In A Bad Frame Of Mind)
single (b/w Darling, Say It Again)
Emanuel Laskey
I'm A Peace Loving Man
single (b/w Sweet Lies)
Your DJ speaks…
Doo and the Diddits
I'm Not A Man
single (b-side to Why Did I Fall In Love)
Fabian
I'm a Man
single (b/w Hypnotized)
Joe Tex
I'm A Man
single (b-side to S.Y.S.L.J.F.M. (The Letter Song))
Storm
I'm A Man (Give Me Good Loving)
single (b-side to Bend Me, Shape Me)
Yellow Payges
I'm A Man/Here 'Tis
Volume 1
Your DJ speaks…
Sunnyland Slim
I'm Just a Lonesome Man
shellac 10″ (b/w Bad Times)
Jimmy Witherspoon
I'm Just a Lady's Man
single (b-side to Once There Lived A Fool)
Graham Parker
I'm Just Your Man
The Mona Lisa's Sister
The Moody Blues
I'm Your Man
single (b-side to Driftwood)
The Denims
I'm Your Man
single (b/w Ya Ya)
Leonard Cohen
I'm Your Man
I'm Your Man
Your DJ speaks…
Big Jay McNeely
Deacon's Hop
shellac 10″ (b/w Artie's Jump)
Spanky & Our Gang
Space Cowboys Forever
Change
Celebration
Since I Met You There's No Magic
single (b/w The Circle Again)
Jackie & Roy
Such A Lonely Girl Am I
Lovesick
Corsairs
I'll Take You Home
single (b/w Sittin' On Your Doorstep)
The Partridge Family
I'll Meet You Halfway
single (b/w Morning Rider On The Road)
Fleetwood Mac
Albatross
single (b/w Jigsaw Puzzle Blues)
Your DJ bids you farewell…