Podcast: Play in new window | Download (Duration: 3:02:48 — 251.0MB)
If you're looking for previous episodes, click here.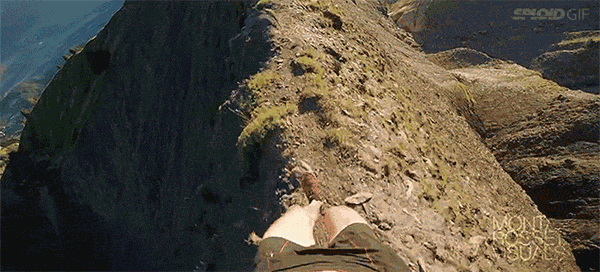 Hinky Dinky Time on WFMU's Give the Drummer Radio, episode 115: Friday, August 21, 2015 at noon, Eastern Time.
Don't look down.
Click here for everything you need to know about accessing the audio.
Access the accuplaylist and comments for this episode at
http://wfmu.org/playlists/hd/20150821
The archived audio and podcast is available now.
Artist:
Title:
Album:
Your DJ welcomes you…
Uncle Michael
Hinky Dinky Time Open
Johnny Osborne
Ready or Not
Ready or Not
Laying Martine
Rub It In
single (b/w Live On The Sunshine)
Harry Nilsson
Rainmaker
Harry
Eydie Gorme
Gotta Have Rain
single (b/w To You, From Me)
The Diamonds
A Beggar for Your Kisses
single (b/w Call Baby Call)
Buck Owens & the Buckaroos
Meanwhile Back at the Ranch
single (b/w Country Singer's Prayer)
Your DJ speaks…
Cheap Trick
I Want You to Want Me (alternate)
prev. unr.
John Mayall & The Bluesbreakers
All Your Love
Bluesbreakers With Eric Clapton (Beano)
John Mayall & The Bluesbreakers
Another Man
Bluesbreakers With Eric Clapton (Beano)
Johnny Winter
I'm Yours And I'm Hers
Johnny Winter
Hoyt Axton
The Pusher
Joy To The World
Your DJ speaks…
Bo Diddley
Cadillac
Bo Diddley Is A Gunslinger
Bob Wills & His Texas Playboys
Cadillac In A Model "A"
shellac 10″ (b/w Waltzing In Old Antone )
The Vibrators
View From My Cadillac
On The Guest List
Howlin' Wolf
Mr. Highway Man (Cadillac Man)
prev. unr.
Guy Drake
Welfare Cadillac
single (b/w Puppy And The Hobo)
Albert King
Cadillac Assembly Line
single (b/w Nobody Wants A Loser)
Hep Stars
Cadillac
We And Our Cadillac
Your DJ speaks…
Jessie Hill
Ooh Poo Pah Doo (Pts 1 & 2)
(the other side)
Mavis Staples
I Have Learned To Do Without You
single (b-side to Since I Fell For You)
The Masqueraders
Baby It's You
single (b/w Listen)
The Damed
Problem Child
single (b/w You Take My Money)
Monks
Nice Legs Shame About Her Face
single (b/w You'll Be The Death Of Me)
The Rolling Stones
Around And Around
Five By Five (EP)
Your DJ speaks…
The Grass Roots
You're a Lonely Girl
single (b-side to Mr. Jones (A Ballad Of A Thin Man))
Lyn Collins (The Female Preacher)
How Long Can I Keep It Up – Part 1
single (b/w How Long Can I Keep It Up – Part 2)
Loleatta Holloway
Hit And Run
single (b/w Is It Just A Mans Way)
The Blue Things
One Hour Cleaners
single (b-side to The Orange Rooftop Of Your Mind)
Richard Groove Holmes
Isola Natale
Workin' On A Groovy Thing
Your DJ speaks…
Lobo
Am I True To Myself
Of A Simple Man
7-Eleven
Dance The Slurp (The Wildest…The Kookiest…The Grooviest…The Slurpiest)
single (b/w The Strange Things (That Happen To The People Who Slurp Icees At 7-Eleven))
The Millennium
There Is Nothing More To Say
single (b-side to To Claudia On Thursday)
Lowell George & The Factory
Candy Cane Madness
prev. unr.
Diamonds
She Say (Oom Dooby Doom)
single (b/w From The Bottom Of My Heart)
Highwaymen
I'm On My Way
single (b/w Whiskey In The Jar)
Robert Johnson
Love In Vain Blues take 1
prev. unr.
Charlie Steinman
Sueno Feliz
unk.
Your DJ speaks…
Sam Phillips
Holding On To the Earth
The Indescribable Wow
Cherokee
Funky Business
Cherokee
Paul McCartney & Wings
Helen Wheels
single (b/w Country Dreamer)
Alice Cooper
Caught In A Dream
Love It To Death
The Who
I Can't Explain
single (b/w Bald Headed Woman)
Your DJ speaks…
Gene Clark
She Don't Care About Time
Roadmaster
Mickey Dolenz
Don't Do It
single (b/w Plastic Symphony III)
El Coco
Cocomotion
single (b/w Love To The World)
It's A Beautiful Day
White Bird
It's A Beautiful Day
Your DJ bids you farewell…