Podcast: Play in new window | Download (Duration: 1:39:14 — 136.3MB)
If you're looking for previous episodes, click here.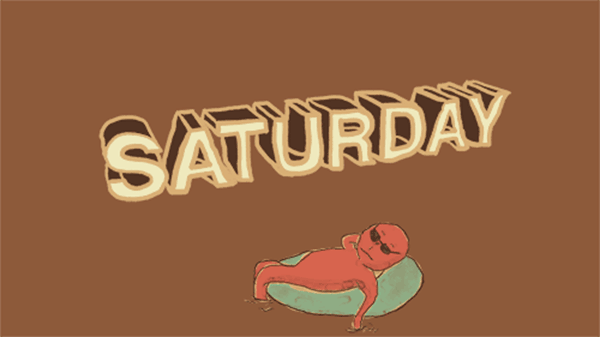 Hinky Dinky Saturday Night on WFMU's Give the Drummer Radio, episode hds: Saturday, August 29, 2015 at 9:00 PM, Eastern Time.
Everlovin' Saturday!
Click here for everything you need to know about accessing the audio.
Access the accuplaylist and comments for this episode at
http://wfmu.org/playlists/hd/20150829
The archived audio and podcast is available now.
Artist:
Title:
Album:
Your DJ welcomes you…
Uncle Michael
Hinky Dinky Time Open
John Fogerty
Almost Saturday Night
single (b/w Sea Cruise)
Sam Cooke
Another Saturday Night
single (b/w Love Will Find A Way)
Sammy Kaye and his Orchestra
Saturday Night (Is The Loneliest Night Of The Week)
shellac 10″ (b/w I Don't Want To Love You)
Eddie Floyd
On A Saturday Night
single (b/w Under My Nose)
The Treniers
Rocking On Saturday Night
Don't Kock The Rock – OST
The Sherrys
Saturday Night
single (b/w I've Got No One)
The Blue Dots
Saturday Night Fish Fry
single (b-side to Please Don't Tell 'Em)
Your DJ speaks…
Lefty Frizzell
Shine, Shave, Shower (It's Saturday)
single (b/w Look What Thoughts Will Do)
Cass Elliot
Saturday Suit
The Road Is No Place For A Lady
The Walker Brothers
Saturday's Child
The Fabulous Walker Brothers
The Monkees
Saturday's Child
The Monkees
Four Seasons
Saturday's Father
Genuine Imitation Life Gazette
The Sons of Adam
Saturday's Son
single (b-side to You're A Better Man Than I)
Sidney Bechet
Saturday
shellac 10″ (b/w Bechet's Steady Rider)
The Carpenters
Saturday
single (b-side to Rainy Days & Mondays)
Your DJ speaks…
Faron Young
I'Ve Got Five Dollars And It's Saturday Night
single (b/w You're Still Mine)
Webb Pierce
Saturday Night
single (b/w I Tried Everything To Please)
Red Foley With The Cumberland Valley Boys
Tennessee Saturday Night
shellac 10″ (b-side to Blues In My Heart)
The Country Gentlemen
Saturday Night
single (b/w For You)
The New Christy Minstrels
Saturday Night
single (b/w The Wheeler Dealers)
Jake Holmes
Saturday Night
single (b/w unk.)
Emitt Rhodes
Saturday Night
The American Dream
Bay City Rollers
Saturday Night
single (b/w Hey! C.B.)
Your DJ speaks…
Earth, Wind & Fire
Saturday Nite
single (b/w Departure)
Roy Brown
Saturday Nite
single (b-side to Everybody)
Kansas City Jimmy
Saturday Night
shellac 10″ (b/w Cheatin' Women)
The Persuasions
One More Saturday Night
Might as Well…The Persuasions Sing Grateful Dead
Earl Burtnett & the L.A. Biltmore Hotel Orchestra
'Leven-Thirty Saturday Night
[February 1930] [aircheck of Take Two LP]
Scott Walker
Whatever Happened to Saturday Night
We Had It All
Your DJ bids you farewell…