If you're looking for previous episodes, click here.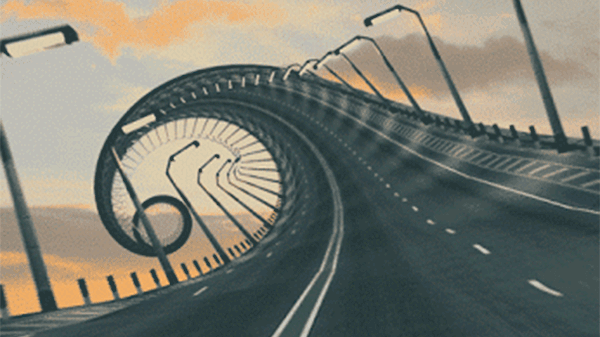 Hinky Dinky Time on WFMU's Give the Drummer Radio, episode 117: Friday, September 4, 2015 at noon, Eastern Time.
Long and winding road.
Click here for everything you need to know about accessing the audio.
Access the accuplaylist and comments for this episode and archived audio at
http://wfmu.org/playlists/hd/20150904
The archived audio is available now.
Artist:
Title:
Album:
Your DJ welcomes you…
Uncle Michael
Hinky Dinky Time Open
The Stanley Brothers
Working On A Building
Old Time Camp Meeting
The Dixie Hummingbirds
Christian's Automobile
A Christian Testimonial
The Rolling Stones
Sweet Black Angel
Exile on Main Street
Lee Hazlewood
Hutchinson Jail
Friday's Child
The Jaynetts
Sally Go Round the Roses
single (b/w Instrumental Background To Sally, Go 'Round The Roses)
Michael Penn
Brave New World
March
Wings (Denny Laine)
Spirits of Ancient Egypt
Venus and Mars
Your DJ speaks…
The Staple Singers
Long Walk To D.C.
Soul Folk In Action
The Fabulous Hands & Voices Of Ritchie Cordell
Raindrops
single (b/w Thinking Of You)
Sturgill Simpson
Pan Bowl
Metamodern Sounds in Country Music
Don McLean
Color TV Blues
Prime Time
Van Morrison
Madame George (alternate version – Bert Berns session)
prev. unr.
Wings (Denny Laine)
Again and Again and Again
Back to the Egg
Your DJ speaks…
Paul Whiteman & His Orchestra
Adoring You
shellac 10″ (b/w Biminy)
Led Zeppelin
Ramble On
Led Zeppelin II
Howard Tate
Ain't Nobody Home
single (b/w How Come My Bull Dog Don't Bark)
Mary Price With The Jeanie Green Voices
Go-Go Girl
single (b/w I've Got A Heartache)
P.P. Arnold
(If You Think You're) Groovy
single (b/w Though It Hurts Me Badly)
Roland Alphonso & His Alley Cats
Hully Gully Rock
single (b/w (The Mello-Cat/Another Moses))
Wings (Denny Laine)
Children Children
London Town
Your DJ speaks…
Mohammed El-Bakkar and his Oriental Ensemble
Ma Layish
The Magic Carpet
Keith Mansfield
Boogaloo
single (b-side to Soul Confusion)
Kristy And Jimmy McNichol
He's So Fine
single (b/w He's A Dancer)
Bill Carter
I Used To Love You
single (b-side to Too Used To Being With You)
The Love Experience
Are You Together For The New Day?
single (b/w Waiting For Your Love)
Corsairs
Smokey Places
single (b/w Thinkin' (Maybe She's Changed Her Ways))
Wings (Linda McCartney)
Cook of the House
Wings at the Speed of Sound
Your DJ speaks…
Elvis Presley
I Feel So Bad
single (b/w Wild In The Country)
Alan Bruce
I Feel Better
single (b/w Where Do We Go From Here)
Mose Allison
Feel So Good
I've Been Doin' Some Thinkin'
Bob Dylan
Girl from the North Country
Nashville Skyline
Joe Tex
(When Johnny Comes Marching Home Again) I Can't See You No More
single (b/w Sure Is Good)
Wings (Denny Laine)
Deliver Your Children
London Town
Your DJ speaks…
Peter Lang
Muggy Friday
The Thing At The Nursery Room Window
Delaney & Bonnie
Dirty Old Man
Accept No Substitute
Martha Turner
Dirty Old Man
single (b/w Your Magic Touch)
The Kinks
Fancy
Face To Face
Fancy
Fancy
single (b-side to Wild Thing)
Bobbie Gentry
Fancy
single (b-side to Courtyard)
Wings (Denny Laine)
Time to Hide
Wings at the Speed of Sound
Your DJ speaks…
Gilbert O'Sullivan
Miss My Love Today
single (b/w Our Own Baby)
Harry Nilsson
Don't Forget Me
single (b-side to Many Rivers To Cross)
The Beach Boys
Forever
Sunflower
Jake Holmes
Too Long
The Above Ground Sound Of Jake Holmes
Frank Sinatra
Lady Day
Watertown
Wings (Denny Laine)
The Note You Never Wrote
Wings at the Speed of Sound
Your DJ speaks…
The Monkees
Long Title: Do I Have to Do This All over Again
Head – OST
The Beatles
Long, Long, Long
The Beatles
Wings (Joe English)
Must Do Something About It
Wings at the Speed of Sound
Your DJ bids you farewell…