Podcast: Play in new window | Download (Duration: 3:11:51 — 263.5MB)
If you're looking for previous episodes, click here.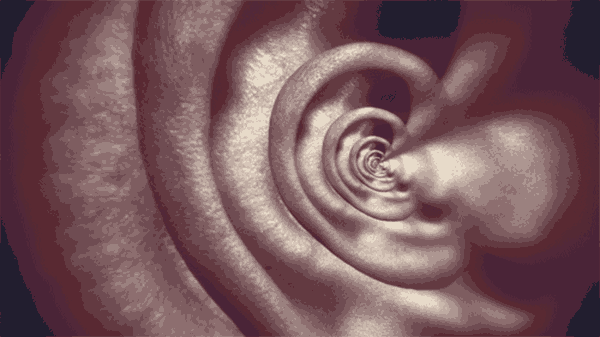 Hinky Dinky Time on WFMU's Give the Drummer Radio, episode 121: Friday, October 2, 2015 at noon, Eastern Time.
Stick it in your ear.
Click here for everything you need to know about accessing the audio.
Access the accuplaylist and comments for this episode at
http://wfmu.org/playlists/hd/20151002
The archived audio and podcast is available now.
Artist:
Title:
Album:
Your DJ welcomes you…
Uncle Michael
Hinky Dinky Time Open
Allen Toussaint
Java
The Wild Sound Of New Orleans By Tousan
Aaron Neville
Over You
single (b-side to Every Day)
Doug Sahm
Whirlaway
unk.
Benny Spellman
Fortune Teller
single (b-side to Lipstick Traces (On A Cigarette)) (as Naomi Neville)
Otis Redding
Pain In My Heart (as Naomi Neville)
single (b/w Something Is Worrying Me)
Lee Dorsey
Can You Hear Me
single (b-side to Work, Work, Work)
O'Jays
Lipstick Traces (On a Cigarette)
single (b/w Think It Over, Baby)
Herb Alpert
Whipped Cream
single (b/w Las Mañanitas) (as Naomi Neville)
Your DJ speaks…
Larry's Rebels
I Feel Good
single (b/w What'cha Gonna Do About It) (as Naomi Neville)
Tony Gregory
Get Out Of My Life Woman
single (b/w The Soul Brothers/Sugar Cane)
The Rhine Oaks
Tampin'
single (b/w Oleander)
Bettye Lavette
Nearer To You
single (b-side to He Made A Woman Out Of Me)
Don Covay
Everything I Do Goin' Be Funky
single (b/w Key To The Highway)
The Meters
Ride Your Pony (as Naomi Neville)
Struttin'
Bill Medley
Freedom For The Stallion
single (b/w Damn Good Friend)
Your DJ speaks…
Lee Dorsey
Who's Gonna Help Brother Get Further
Yes We Can Can
The Meters
Meters Strut (as Naomi Neville)
Struttin' (bonus track)
Ernie K-Doe
Here Come the Girls
single (b/w A Long Way Back From Home)
Van Dyke Parks
Riverboat
Discover America
Allen Toussaint
Soul Sister
single (b/w She Once Belonged To Me)
Ringo Starr
Occapella
Goodnight Vienna
Betty Harris
There's A Break In The Road
single (b/w All I Want Is You)
Allen Toussaint
On Your Way Down
Life Love And Faith
Your DJ speaks…
The Band
Holy Cow
Moondog Matinee
The Pointer Sisters
Yes We Can Can
single (b/w Jada)
Bo Diddley
Going Down
The London Bo Diddley Sessions
Brinsley Schwarz
I've Cried My Last Tear
single (b/w (It's Gonna Be A) Bring Down)
Rufus
Whoever's Thrilling You (Is Killing Me)
single (b/w I Finally Found You)
King Biscuit Boy
I'm Gone
King Biscuit Boy
Betty Wright
Shoo-Rah! Shoo-Rah!
single (b/w Tonight Is The Night)
Your DJ speaks…
Maria Muldaur
Brickyard Blues
Waitress In A Donut Shop
The Ohio Players
Mother-In-Law
The Ohio Players
Johnny Winter
Blinded By Love
Saints & Sinners
Dr. John
Go Tell The People
Desitively Bonnaroo
Robert Palmer
Sneakin' Sally Thru' the Alley
Sneakin' Sally Thru' the Alley
Your DJ speaks…
Bonnie Raitt
What Is Success
Streetlights
Allen Toussaint
Southern Nights
Southern Nights
Jerry Garcia
I'll Take A Melody
Reflections
Millie Jackson
I'll Be Rolling (With Punches)
Lovingly Yours
Your DJ speaks…
Mike Finnegan
Performance
Mike Finnegan
Candi Staton
A Dreamer OF A Dream
single (b/w When You Want Love)
Lowell George
What Do You Want the Girl to Do
Thanks, I'll Eat It Here
Nicolette Larson
Tears, Tears, And More Tears
Radioland
Warren Zevon
A Certain Girl
Bad Luck Streak In Dancing School
Your DJ speaks…
Helen Reddy
Optimism Blues
Play Me Out
Devo
Working In The Coal MIne
Heavy Metal – Music From The Motion Picture
Irma Thomas
Sweet Touch of Love
True Believer
Paul Weller
Hercules
Studio 150
Allen Toussaint/Elvis Costello
Wonder Woman
The River in Reverse
Your DJ bids you farewell…