If you're looking for previous episodes, click here.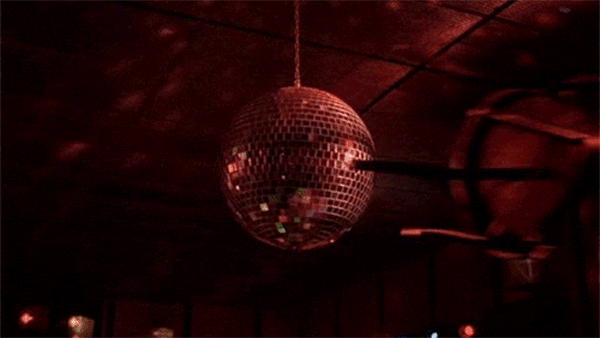 Hinky Dinky Time on WFMU's Give the Drummer Radio, episode 122: Friday, October 9, 2015 at noon, Eastern Time.
Wait…don't go!
Click here for everything you need to know about accessing the audio.
Access the accuplaylist and comments for this episode and archived audio at
http://wfmu.org/playlists/hd/20151009
The archived audio is available now.
Artist:
Title:
Album:
Your DJ welcomes you…
Uncle Michael
Hinky Dinky Time Open
Adam Faith
Cowman Milk Your Cow
single (b/w Daddy What'll Happen To Me) (B,R)
The Cyrkle
Turn Of The Century
single (b/w Don't Cry, No Fears, No Tears Comin' Your Way) (B,R)
Billy J. Kramer
Town Of Tuxley Toymaker Pt. 1
single (b-side to Chinese Girl) (B,R,M)
Esther & Abi Ofarim
Morning Of My Life
single (b/w Garden Of My Home) (B)
Lord Sitar
Like Nobody Else
Lord Sitar (B)
Nina Simone
Please Read Me
Nuff Said! (B,R)
Your DJ speaks…
The Status Quo
Spicks and Specks
single (b-side to Technicolor Dreams) (B)
PJ Proby
And The Sun Will Shine
What's Wrong With My World (B,R,M)
Billy Fury
One Minute Woman
single (b-side to Silly Boy Blue) (B,R,M)
The Peppermint Circus
All The Kings Horses
single (b/w It Didn't Take Long) (Bee Gees)
Jose Feliciano
Marley Purt Drive
single (b/w Old Turkey Buzzard) (B,R,M)
Etta James
The Sound Of Love
single (b-side to When I Stop Dreaming) (B,M)
Your DJ speaks…
The Nomads
The Singer Sang His Song
unk. (B,R,M)
Tom Jones
Let There Be Love
Tom (B,R,M)
The Staple Singers
Give A Hand, Take A Hand
The Staple Swingers (B,M)
Joe Simon
I Can't See Nobody
The Sounds Of Simon (B,R)
Swamp Dogg
Got To Get A Message To You
Rat On (B,R,M)
Your DJ speaks…
Jennifer
In The Morning
single (b/w P.F. Sloan) (B)
Jack Wild
The Lord
A Beautiful World
Roy Orbison
Words
Milestones (B,R,M)
Rufus featuring Chaka Khan
Jive Talkin'
Rufus (B,R,M)
Samantha Sang
Emotions
single (b/w When Love Is Gone) (B,R)
Tavares
More Than A Woman
single (b/w Keep In Touch) (B,R,M)
Your DJ speaks…
Candi Station
Nights On Broadway
single (b/w You Are) (B,R,M)
Rare Earth
Warm Ride
single (b/w Would You Like To Come Along) (B,M,R)
Osmonds
Rest Your Love On Me
Steppin' Out (B)
Tommy Roe
Massachusetts
single (promo mono/stereo) (B,R,M)
The Brotherhood of Man
Tragedy
20 Love Songs (B,R,M)
Dusty Springfield
Save Me, Save Me
single (b-side to I'm Coming Home Again) (Gibb, Galuten)
Your DJ speaks…
The Three O'Clock
In My Own Time
Sixteen Tambourines (B,R)
The Shadows
Chain Reaction
Simply Shadows (B,R,M)
Happy Mondays
Stayin' Alive
Judge Fudge (CD SINGLE) (B,R,M)
David Essex
New York Mining Disaster 1941
Cover Shot (B,R)
Waylon Jennings & Jesse Colter
Sweetheart
prev. unr. (B,M)
Your DJ speaks…
The Idle Wilds
Kilburn Towers
Melody Fair: Bee Gees Tribute (B,R,M)
Dramarama
Indian Gin and Whiskey Dry
Melody Fair: Bee Gees Tribute (B,R,M)
Sneetches
Mrs. Gillespie's Refrigerator
Melody Fair: Bee Gees Tribute (B,R,M)
Baby Lemonade
How Deep is Your Love
Melody Fair: Bee Gees Tribute (B,R,M)
Phil Seymour
The First Mistake I Made
Melody Fair: Bee Gees Tribute (B)
Your DJ speaks…
The Dirtbombs
I Started A Joke
Australian Sing A Long With The Dirtbomb Singers (B,R,M
Billy Corgan (w. Robert Smith)
ToLoveSomebody
TheFutureEmbrace (B,R)
Matthew Sweet and Susanna Hoffs
Run To Me
Under the Covers, Vol. 1 (B,R,M)
Dwight Twilley
Holiday
Out Of The Box (B,R)
Your DJ bids you farewell…