Podcast: Play in new window | Download (Duration: 3:08:28 — 258.8MB)
If you're looking for previous episodes, click here.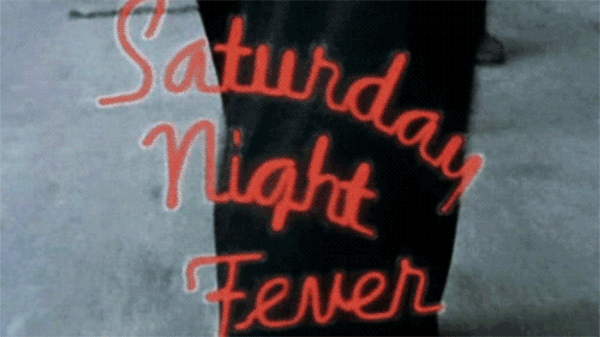 Hinky Dinky Saturday Night on WFMU's Give the Drummer Radio, episode HDSN 02: Saturday, october 10, 2015 at 9:00 PM, Eastern Time.
Another lovin' Saturday!
Click here for everything you need to know about accessing the audio.
Access the accuplaylist and comments for this episode at
http://wfmu.org/playlists/hd/20151010
The archived audio and podcast is available now.
Artist:
Title:
Album:
Your DJ welcomes you…
Uncle Michael
Hinky Dinky Time Open
The Carpenters
Saturday"
Paul Jones
Aquarius (from "Hair")
Come Into My Music Box
Longhorn Devils
Donna/Hashish
Hair – Surf Tribal Love-Rock Musical
Me First & the Gimme Gimmes
Sodomy
Have Another Ball
Argentiniean Cast
Negro Reventado
Pelo: El Rock del Amor Musical de La Tribu Americana
The Lords
Manchester England
single (b-side to Three-Five-Zero-Zero)
The Weisstronauts
I'm Black/Ain't Got No
Hair – Surf Tribal Love-Rock Musical
Brazillian Cast
Ar
HAIR (Brazilian Cast)
Crime Factor Zero
Initials
Hair – Surf Tribal Love-Rock Musical
Nina Simone
Ain't Got No – I Got Life
single (b/w Do What You Gotta Do)
The Dickies
Hair
Second Coming
Your DJ speaks…
The Lava Rats
My Conviction
Hair – Surf Tribal Love-Rock Musical
Bombers Vivisectors
Don't Put It Down
Hair – Surf Tribal Love-Rock Musical
Barbra Streisand
Frank Mills
single (b/w Punky's Dilemma)
Australian Cast
Hare Krishna
HAIR Australian Cast Recording
Carla Thomas
Where Do I Go
single (b/w I've Fallen In Love)
The Happenings
Where Do I Go-Be-In (Hare Krishna)
single (b/w New Day Comin')
The Retroliners
Black Boys/White Boys
Hair – Surf Tribal Love-Rock Musical
Shirley Bassey
Easy To Be Hard
Something
Your DJ speaks…
Quincy Jones
Walking In Space
Walking In Space
Japanese Cast
Three Five Zero Zero/What A Piece Of Work Is Man
HAIR – The Original Japanese Cast Recording
John Sangster
What A Piece Of Work Is Man
Ahead Of Hair
S.P.E.C.T.R.E.
Abie Baby
Hair – Surf Tribal Love-Rock Musical
Roger Whittaker
Good Morning Starshine
New World In The Morning
Mort Garson
Let The Sunshine In (Flesh Failures)
Electronic Hair Pieces
Milk & Sugar
Let The Sunshine In (Vocal Club Mix) 12″
single (b/w Let The Sunshine In (Terrace Club Mix))
Your DJ speaks…
The Drifters (The Shadows)
Driftin'
single (b-side to Jet Black)
Ceasar & Cleo (Sonny & Cher)
Love Is Strange
single (b/w Let The Good Times Roll)
Hour Glass (Allman Brothers Band)
Cast Off All My Fears
Hour Glass
Sparrow (Steppenwolf)
Twisted
John Kay & The Sparrow (1969 Columbia)
The Primettes (The Supremes)
Tears Of Sorrow
single (b/w Pretty Baby)
The Pirates (The Temptations)
Mind Over Matter
single (b/w I'll Love You 'Til I Die)
The Elgins (The Temptations)
Heaven Must Have Sent You
single (b/w Stay In My Lonely Arms)
Your DJ speaks…
The Mascots (The O'Jays)
Story Of My Heart
single (b/w Do The Wiggle)
Tom & Jerry (Simon & Garfunkel)
Our Song
single (b/w Two Teenagers)
The Pigeons (Vanilla Fudge)
In The Midnight Hour
single (b/w Stick In My Corner, Baby)
Brave Belt (Bachman Turner Overdrive)
Summer Soldier
Brave Belt II
The Rockets (Crazy Horse)
Hole In My Pocket
The Rockets
Wicked Lester (Kiss)
Love Her All I Can
Wicked Lester (prev. unr.)
The Iveys (Badfinger)
Maybe Tomorrow
single (b/w And Her Daddy's A Millionaire)
Your DJ speaks…
The Golliwogs (Creedence Clearwater Revival)
Fight Fire
single (b/w Fragile Child)
Levon & the The Hawks (The Band)
The Stones I Throw
single (b/w He Don't Love You (And He'll Break Your Heart))
The Paramours (The Righteous Brothers)
There She Goes (She's Walking Away)
single (b/w That's All I Want Tonight)
The High Numbers (The Who)
I'm The Face
single (b-side to Zoot Suit)
The Ravens (The Kinks)
I Don't Need You Anymore
(prev. unr.)
The Beefeaters (The Byrds)
Please Let Me Love You
single (b/w Don't Be Long)
The Jet Set (The Byrds)
The Only Girl I Adore
(prev. unr.)
Your DJ speaks…
James Gang
Midnight Man
single (b/w White Man-Black Man)
Gregg Allman
Midnight Rider
single (b/w Multi-Colored Lady)
Bob Dorough
Midnight Sun
Devil May Care
Howlin' Wolf
Moanin' at Midnight
Moanin' In The Moonlight
Speedy West and Jimmy Bryant
Midnight Ramble
single (b-side to Georgia Steel Guitar)
Steely Dan
Midnight Cruiser
Can't Buy a Thrill
ABBA
Gimme! Gimme! Gimme! (A Man After Midnight)
single (b/w The King Has Lost His Crown)
Julie London
'Round Midnight
Around Midnight
Fleetwood Mac
Albatross
single (b/w Jigsaw Puzzle Blues)
Your DJ bids you farewell…