If you're looking for previous episodes, click here.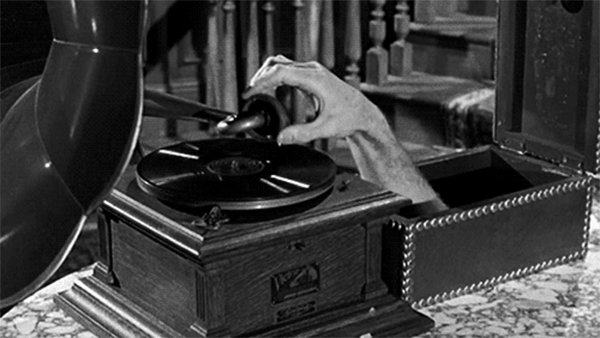 Hinky Dinky Time on WFMU's Give the Drummer Radio, episode 124: Friday, October 23, 2015 at noon, Eastern Time.
Over and over again…
Click here for everything you need to know about accessing the audio.
Access the accuplaylist and comments for this episode and archived audio at
http://wfmu.org/playlists/hd/20151023
The archived audio is available now.
Artist:
Title:
Album:
Your DJ welcomes you…
Uncle Michael
Hinky Dinky Time Open
Mel Albert
Hinky Dinky
single (b-side to Before You Change Your Mind)
Johnny Cash And The Tennessee Two
Big River
single (b-side to Ballad Of A Teenage Queen)
Merle Haggard And The Strangers
Daddy Frank (The Guitar Man)
single (b/w Soldier's Last Letter)
Georgie Fame
The Ballad of Bonnie and Clyde
single (b/w Beware of the Dog)
Tony Joe White
Polk Salad Annie
single (b/w Aspen Colorado)
Tom Jones
I'll Never Fall In Love Again
single (b/w Once Upon A Time)
Cal Smith
The Lord Knows I'm Drinking
single (b/w Sweet Things I Remember About You)
Your DJ speaks…
Ace Frehley
New York Groove
single (b/w Snow Blind)
Sweet
Action
single (b/w Medussa)
Sweet
Fox On The Run
single (b/w Burn On The Flame)
Kasenetz-Katz Singing Orchestral Circus
Quick Joey Small (Run Joey Run)
single (b/w (Poor Old) Mr. Jensen)
Electric Light Orchestra
Turn To Stone
single (b/w Mister Kingdom)
The Fortunes
Here Comes That Rainy Day Feeling Again
single (b/w I Gotta Dream)
The Grass Roots
I'd Wait A Million Years
single (b/w Fly Me To Havana)
Your DJ speaks…
White Plains
My Baby Loves Lovin'
single (b/w Show Me Your Hand)
Elton John and Kiki Dee
Don't Go Breaking My Heart
single (b/w Snow Queen)
The Partridge Family
I Think I Love You
single (b/w Somebody Wants To Love You)
Bread
Make It With You
single (b/w Why Do You Keep Me Waiting)
Cat Stevens
Banapple Gas
single (b/w Ghost Town)
Grand Funk
Bad Time
single (b/w Good & Evil)
Climax Blues Band
Couldn't Get It Right
single (b/w Sav'ry Gravy)
Your DJ speaks…
Charlie Burton & Rock Therapy
Dolled Up Cutie
single (b/-side to Guitar Case)
The Ventures
Hawaii Five-O
single (b/w Soul Breeze)
Jorgen Ingmann And His Guitar
Apache
single (b/w Echo Boogie)
The Originals
Baby I'm For Real
single (b/w Moment Of Truth)
John Phillips
Mississippi
single (b/w April Anne)
Neil Young
Last Trip To Tulsa
single (b-side Time Fades Away)
Les Paul
The Kangaroo
single (b-side to Don'cha Hear Them Bells (w/ Mary Ford))
Your DJ speaks…
The Lettermen
Catch The Wind
single (b-side to Hurt So Bad)
Graham Parker
Stupefaction
single (b/w Women In Charge)
Al Stewart
Nostradamus
single (b/w Terminal Eyes)
Rachel Sweet
Baby Let's Play House
single (b/w Wildwood Saloon)
Rachel Sweet
I Go To Pieces
single (b/w Who Does Lisa Like?)
Nick Lowe
Keep It Out Of Sight
single (b/w (I've Been Taking The) Truth Drug)
Nick Lowe
Endless Grey Ribbon
single (b-side to Cruel To Be Kind)
Your DJ speaks…
Brick
Dazz
single (b/w Southern Sunset)
Todd Rundgren
Hello It's Me
single (b/w Cold Morning Ligh)
Three Dog Night
Easy To Be Hard
single (b/w Dreaming Isn't Good For You)
Little Feat
Sailin' Shoes
single (b-side to ime Loves A Hero)
Mary Hopkin
Temma Harbour
single (b/w Lontano Dagli Occhi)
Leo Sayer
Magdelena
single (b-side to You Make Me Feel Like Dancing)
Your DJ speaks…
Blood, Sweat and Tears
Spinning Wheel
single (b/w More And More)
Nazareth
Hair of the Dog
single (b-side to Love Hurts)
Foghat
Drivin Wheel
single (b/w Night Shift)
Foghat
Slow Ride
single (b/w Save Your Loving (For Me))
Music Machine
Talk Talk
single (b/w Come On In)
Iggy Pop And James Williamson
I Got A Right
single (b/w Gimme Some Skin)
Your DJ speaks…
The Waitresses
No Guilt
single (b-side to I Know What Boys Like)
The Clash
Gates of the West
single (b/w Groovy Times)
Television
Foxhole
single (b/w Careful)
The Dukes Of Stratosphear
The Mole From The Ministry
single (b/w My Love Explodes)
The Records
Teenarama
single (b/w Held Up High)
The Residents
Satisfaction
single (b/w Loser=Weed)
Your DJ bids you farewell…